« A Bit O' Twitter - [Niedermeyer's Dead Horse]
|
Main
|
Morning Post (8-31-15) »
August 30, 2015
Overnight Open Thread (8-30-2015)
The Hard Left hates to hear this, but here goes: the American populace has traditionally been fairly indifferent to whether or not there are a host of rich people guzzling champagne and wolfing down caviar, provided that said populace is able to have a beer and a T-bone without too much fuss and bother. Our definition of 'poor' would make most historical eras' eyes bug out; and, again contrary to the Left's beliefs on the subject, that really does matter when it comes time for social unrest. There is a real, practical difference between being dissatisfied, and being no-fooling hungry. And all the slogans in the world won't change that.

-- Moe Lane on Income Inequality And Poverty Aren't the Same Thing
People come here thinking of this as the center of innovation and entrepreneurship, and they see a street scene that looks like something out of a Third World country.

-- The San Francisco Chronicle on the city's turd and stench problems
Because he can.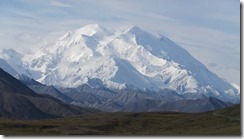 This dumb. For those playing along at home the logo shown is from the National Recovery Administration, one the New Deal programs.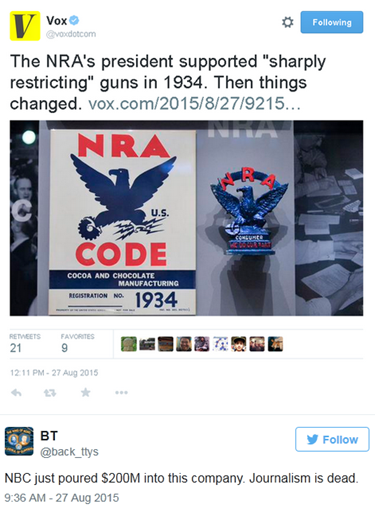 Jonathon Last: How Journalism Gets Done at Vox
They're not just inaccurate and careless and beholden to an ideological agenda - they also stiff their writers. In this case Tannsjo wrote an article - at Vox's request - pointing out that on-demand abortion has some negative consequences.
No, the really bad part is that Tannsjo hadn't just submitted a piece on spec. Vox went to him and commissioned the piece. And then, when they didn't like it, they did . . . nothing. They just sat on it.

That's bad.

The writer/editor compact has two parts. The first is that writers should live with editorial decisions and be okay with them. But the second is that editors should deal with writers promptly, transparently, and courteously.

If you solicit a piece from someone, you owe them a great deal. They've just done a bunch of work for you, for free. You're not obligated to publish them. But if you decide not to publish them, you're obligated to let them know that fact immediately. You should apologize for the situation not working out. You should pay them a kill fee. And if you want to remain on good terms, you might help them find a different home for the piece.

You don't just try to pocket-veto the piece and then, when pressed, send an email to the writer making it sound like it's their fault for writing such an offensive, deviationist essay.
The MH370 Mystery Gets a Little Weirder
It's been a month since a flaperon from a Boeing 777 was found a La Réunion beach and investigators still can't say definitively whether it came from MH370 or how it got to the island.
What was holding things up, it turned out, was that the ID plate that should have been attached to the inboard edge of the flaperon was missing. And that was not the only problem. According to the New York Times, Boeing and the National Transportation Safety Board found that the object did not match Malaysia Airlines' maintenance records.

...How the part found its way to a beach on La Réunion is another issue. The Dépêche article contained a tantalizing hint. "According to a Toulouse aeronautics expert who requested anonymity," the article stated, "the element of the wing would not have floated for several months at the water's surface but would have drifted underwater a few meters deep."

It's not yet known why investigators reached this conclusion, but one clue might be that the flaperon found on La Réunion was encrusted on every edge with goose barnacles. These animals are a type of crustacean that attaches while young to a floating object and spends its entire adult life affixed to the same spot. Since they obviously can only survive underwater, their distribution around the object suggests that the entirety of it must have spent at least several months submerged.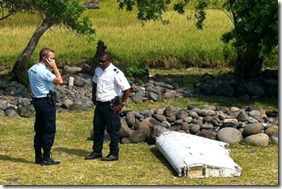 Hunter Biden Framed for Conspiring to Philander by Fiendishly Clever Russian Agents
It just had to be those damn Ruskies that opened a fake account on Ashley Madison inhis name he claims. (thanks to JTT)
Charges dropped against Florida man who played Star Spangled Banner on 4th of July
Good thing he didn't take the offered plea deal and asked for a jury trial.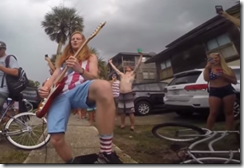 Are the Results of Well Known Psychology Studies Actually Reproducible?
Well that's what the Reproducibility Project set out to find out. And many but not all are - albeit often with much weaker correlations than initially reported.
Two important things have come out of the Reproducibility Project. The first is that psychologist, project leader and now experienced cat-herder Brian Nosek deserves some sort of medal, and his 270-odd collaborators should be given shoulder massages by grateful colleagues.

It's been psychology's equivalent of the large hadron collider but without the need to dig up half of Switzerland.

The second is that no-one quite knows what it means for psychology. 36% of the replications had statistically significant results and 47% had effect sizes in a comparable range although the effect sizes were typically 50% smaller than the originals.

...The main take home messages are that findings published in leading journals are not a good guide to invariant aspects of human nature. And stop with the journal worship. And let's get more pre-registration on the go. Plus science is hard.
The New Disability: Sensitivity to Electromagnetic Fields
A French woman has won a disability grant after telling a court she suffers from an allergy to electromagnetic radiation from gadgets.

Marine Richard, 39, was told she may claim 800 Euros (580 Pounds) per month for three years as a result.

She said it was a "breakthrough" for people affected by electromagnetic hypersensitivity (EHS).

The condition is recognised by the World Health Organisation (WHO), though it says the causes are unclear.

Ms Richard had resorted to living in a remote area in the mountains of south-west France - in a barn that has no electricity.

She said she had been affected by everyday gadgets such as phones.
Meanwhile a student at a boarding school is suing the school over their WiFi network claiming it has given him EHS.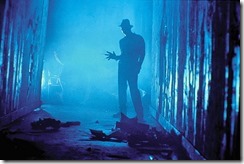 On the Scale of Japanese Weirdness This Commercial Rates a Solid 7.5
The explanation (of sorts) is here.
20 Years Later - A Look Back at 1995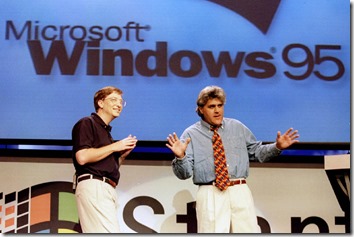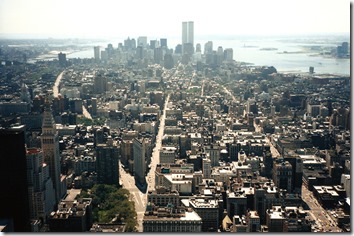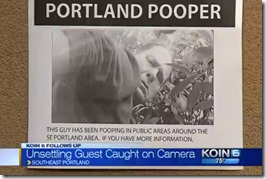 Weekly Commenter Standings
Top 10 commenters:
1 [536 comments] 'Anna Puma' [75.31 posts/day]
2 [512 comments] 'Christopher Taylor'
3 [472 comments] 'mynewhandle'
4 [415 comments] 'Mike Hammer, etc., etc.'
5 [411 comments] 'Nevergiveup'
6 [408 comments] 'Ricardo Kill'
7 [399 comments] 'logprof'
8 [371 comments] 'Lizzy'
9 [361 comments] 'rickb223'
10 [354 comments] 'Caitlyn Jenner'
Top 10 sockpuppeteers:
1 [98 names] 'logprof' [13.77 unique names/day]
2 [77 names] 'The Political Hat'
3 [67 names] 'Mike Hammer, etc., etc.'
4 [55 names] 'Doctor Fish'
5 [48 names] 'Postergeist'
6 [45 names] 'Cicero (@cicero)'
7 [44 names] 'Bertram Cabot Jr.'
8 [40 names] 'Caitlyn Jenner'
9 [35 names] 'Adriane the All Cultures are Equal Critic ...'
10 [35 names] 'Prince Ludwig the Indestructible '
The group. Banned on 12 universities.
Where it's at - the Twitter
Tonight's post brought to you by equality:
Notice: Posted by permission of AceCorp LLC. Please e-mail overnight open thread tips to maetenloch at gmail. Or maybe the Ace. Otherwise the terrorists have won.

posted by Maetenloch at
11:30 PM
|
Access Comments