« Monday Morning News Dump
|
Main
|
Open Thread »
February 09, 2015
DOOM: Open 24 Hours A Day, 7 Days A Week
Mellow Monday greetings, my groovy babies. Step into the Church of DOOM, and hear the Word.
Like fire, debt is a good servant but a bad master. Remember Dickens' Mr. Micawber in David Copperfield: "Annual income twenty pounds, annual expenditure nineteen six, result happiness. Annual income twenty pounds, annual expenditure twenty pound ought and six, result misery."
The minimum wage is a form of price-fixing. And like every other attempt to fix prices, setting a minimum wage tends to destroy value rather than create it.
Here's some Econ 101, hepcats: a wage is simply the price for labor, and labor like any other good or service fluctuates in value according to the eternal imperatives of supply and demand. Pricing is a signaling mechanism, and when that mechanism is subverted -- as it is with the minimum wage -- the signal is lost to the marketplace and deformations occur. Economists of all ideological stripes have pretty much agreed that setting a minimum wage decreases the availability of jobs and slows the economy, but politicians find it an evergreen way of buying votes and so it persists. People who vote for minimum-wage initiatives always feel virtuous for doing so, but they have only seen half the equation (how the increased wage will benefit the worker whose wage is raised). What the voter does not see are the businesses who cannot grow (and thus hire new workers) due to the increased labor costs; or who go out of business altogether. Is all labor worth at least $7.25 an hour? Or $10, or $15, or whatever a politician deems a "living wage" to be? Of course not. Labor is not fungible, so the price for labor will -- it must -- vary. Artificially inflate the cost of labor on the low end and you do not magically make that labor more valuable; you simply render that labor uneconomical to both worker and employer. A minimum wage ends up destroying the value of labor, especially on the low end. (The real mininum wage, as Thomas Sowell famously said, is zero.)
Is global deflation really that bad? If we are really in a deflationary period -- and I'm skeptical that we are -- I think a lot of it has to do with the fact that the various QE programs around the world pulled some demand forward, and now we're living in the shadow of that displaced demand. But I also think that a lot of the so-called "deflation" is global overcapacity (particularly in China), and a slow leaking of the air from various bubbles that have sprung up in the past several years.
The WSJ's Jonathan Clements on how to live a happier financial life. In general I dislike these folksy-wisdom pieces on finance because happiness happens at the individual level, and individuals are unique. Homey bromides may fill column-inches, but they rarely provide much actual guidance. That being said, Clements' point about cheap housing is a good one: for most people, the bulk of their expenditure on a month-by-month basis goes to two things -- a mortgage payment (or rent) and a car payment. Getting into cheaper housing or a less-expensive car can often have the same financial effect as getting a big raise in pay. Each person has to decide if the quality-of-life they get from a big house or nice car offsets the cost of that house or car -- there is no one right answer for everyone.
An in-depth look at Greece and the Euro. Alan Greenspan, the so-called "maestro", forsees calamity. The Greeks themselves warn of The End of Days (though I suspect that the Greeks are simply using the same ploy Sheriff Bart did in Blazing Saddles -- slight content warning, may be considered NSFW).
In news that I'm sure will shock everyone else as much as it did me, it turns out that Swiss banks often cater to some fairly unsavory characters. I guess all those thousands of movies and books where the criminals had numbered Swiss accounts weren't just crazypants fiction after all. My shocked face, you're looking at it. But then, in the wild world of international finance, "thievery" to one is just smart dealing by another. Forgive me if I find the outrage of the US a bit...synthetic.
George Will on defining economic failure down.
Once when I was a kid, my mom bought me a double-scoop ice-cream cone one hot Saturday afternoon. I remember going outside to eat it, taking that first big deliciously-cooling lick, and...plop. Both scoops of ice-cream fell off the cone onto the ground. It wasn't a total loss; I still had the cone with some dregs of ice cream in it. A wiser child than I might have considered himself lucky to have any treat at all. But compared to what it could have been...it was horribly disappointing. The most recent jobs report reminded me of that. And there's still the Mystery of the Missing Workers. (There are those who think we are finally climbing out of the trough in terms of unemployment. As you know my compass needle points towards DOOM at all times and so I consider this notion heresy, but I feel compelled to admit that many economists I respect claim that the jobs recovery is real.)
In pension-related news, Maryland is boned.
It's important to remember that Hayek's "knowledge problem" applies to politics as well as to economics. We elect politicians to solve problems relating to economics, foreign policy, energy policy, social policy, and so on...but the people we elect mostly do not have the knowledge to address the problems they must face while in office. We mostly elect lawyers and career-public servants to high office, so our government tends to reflect the mindsets and priorities of lawyers and career public servants.
The brute force left. With leftists it's always about power: who has it, who doesn't, how power is wielded. You can ignore the bleating about mercy and concern for the poor and all the rest of that milksop. Leftism is not a gentle hand on the cheek; it's a boot on the neck. Always has been, always will be.
The government's vendetta against so-called "payday lenders" continues. There are some bad actors in this space, no doubt, but the same is true of investment banks and hedge funds. Liberals in particular always describe payday-loan outfits as "predatory", but I don't think that most of the outraged liberals have really thought about what role these lenders play in the financial lives of people who patronize them. First and most importantly, payday lenders are often the only avenue poor people have to borrow money -- they don't have the assets or financial standing to get bank loans (if a bank would even condescend to loan $200 to some guy for a week or two), and none of their friends or family have money either. Take away that avenue, and -- as usual with liberal policies -- the ones most hurt by the change are the ones who were supposed to benefit: the poor. The issue of the "usurious" interest rates also inevitably comes up, but what most commentators and activists fail to mention is that these are short term loans. 100% APR on a loan sounds awful but it's not like most payday-loans extend over a year (or even a month). Most loans are repaid within a couple of weeks. Yes, the lenders charge a high vig for loaning the money, but then, this is a high-risk business where defaults are common. The alternative is that this lending market for low-end borrowers disappears entirely, because "affordable" lending at the low end is too risky and too costly for normal banks to engage in.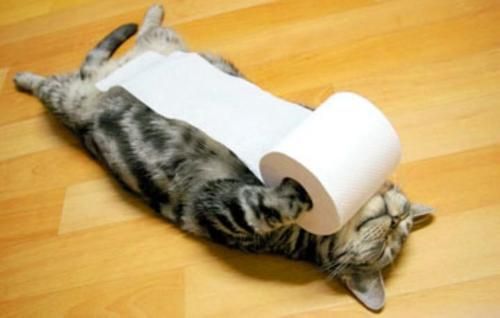 posted by Monty at
09:27 AM
|
Access Comments