« Gaming Thread 11/16/2014
|
Main
|
Weekend Blow Off Thread: Your Hometown on the Silver Screen [Y-not] »
November 16, 2014
Food Thread: More Thanksgiving Blather, And What To Do When You Kill Bambi [CBD]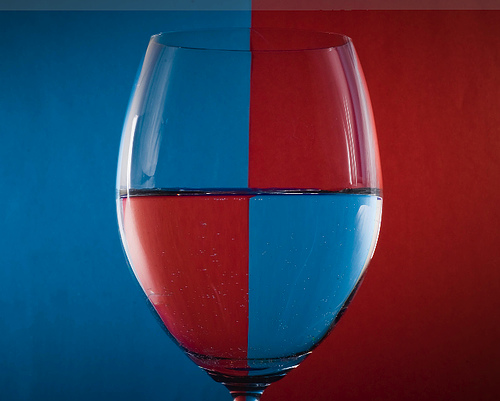 What....you don't drink on Thanksgiving?
Turkey is a blank slate, so drink whatever the hell you want, and definitely do not listen to wine writers, who are for the most part a bunch of bloviating asses who are suspiciously complimentary about wines that are crap, but arrive at their offices carried by buxom blonds. They will be trotting out their holiday choices soon, most of which will be weird grapes from strange regions that produce miniscule quantities, so even if the wine does sound good you won't be able to buy any. And that's the point! The writer is hipper than you are! His wine store, a Co-op squatting in an abandoned Safeway (In ParkSlopeBerkeleyLowerEastSideMarinaDistrictSantaMonicaHydePark) carries only fabulous, biodynamic, organic, fair-trade wines whose grapes were harvested by undocumented lesbians of color.
I have always been leery of writers who taste 30 or 40 wines in a day and claim some ability to judge them. I used to live in the Bay Area and go wine tasting all of the time, and had a group of friends who would rotate wine tastings every month or so. It is, in my experience, insanely difficult to remain objective and focused with five wines, much less the dozens that these so-called experts try each day.
I look for consistency of language in wine reviews. I have no particular interest in anyone else's opinion but my own, but if a writer can provide a clear and consistent vocabulary with which to describe the wines he is reviewing, then I will simply key on those, and ignore the opinions.
So...my AoSHQ Thanksgiving Wine Recommendation™
If you like it....drink it.
But don't limit yourself. Last year I poured myself a large bourbon (Buffalo Trace), which went delightfully with the turkey.

Venison Donations: Share Your Harvest, Feed the Hungry


Baseball and mouse droppings....Yum! It seems that there were real issues at Kauffman Stadium in KC, but the whistleblower seems to be rather....hyper-emotive, and that makes me suspicious.

DadCooksDinner is a great web site for straightforward recipes, written in a pleasant and relaxed style. I found it while looking for rotisserie tips, but found much more. This guy is a solid, no-nonsense cook.
The cast-iron chicken recipe is a classic; simple technique (although a bit messy), but the 24 hour dry-brine makes it something special.
Cast-Iron Roasted Spatchcocked Chicken
Don't have room in your oven? Cook the damned turkey on your grill. I have done it and it works very well.

I post recipes that I have made and like. But sometimes a recipe sneaks past my "Wow, that will suck" filter. And Mark Bittman was often the culprit....simplifying recipes so much that they were one-dimensional, or just lousy. Now, I am no fan of Bittman, mostly because of his ridiculous pontifications about all things meat, free market, or both at the same time. He is also a huge fan of the nanny-state. But I have also noticed that he is such a cooking minimalist that he screws up classics, like the one below.
This should be a straightforward recipe with the twist of coffee and chiles, which sounds like a nice change. But there are flaws that become obvious in the tasting.
So....what are those flaws?
Show your work, and do not collaborate.
Short Ribs With Coffee and Chilies
Mark Bittman
1 tablespoon oil
4 large or 8 small short ribs
Salt and pepper
1 large onion, chopped
3 cloves garlic, chopped
1 dried pasilla chili, stemmed, seeded and minced
1 dried chipotle chili, stemmed, seeded and minced
1 cup dry red wine
1 cup strong coffee.
1. In a heavy pot that can later be covered, drizzle oil. Over medium heat, brown ribs well, adjusting heat as necessary to get a dark crust. Take your time, and season with salt and pepper as they cook. Remove them to a plate and turn heat to low.
2. In same pot, cook onions, garlic and chilies, stirring occasionally, until onions are soft, about 15 minutes. Add wine and coffee and reduce over high heat by about half. Return ribs to pot, cover, and cook over low heat (or in a 300-degree oven) for 2 to 3 hours. Cook until very tender -- beyond when meat falls off the bone -- turning every hour or so. Taste and adjust seasoning and serve.
Yield: 4 to 8 servings.

posted by Open Blogger at
04:00 PM
|
Access Comments