« Food Thread: A Curmudgeon's Thanksgiving...A Continuing Series [CBD]
|
Main
|
Top Headline Comments 11-3-14 »
November 02, 2014
Overnight Open Thread (11-2-2014) – Holy Crap It's November Edition
Quote of the Day Ia and Ib - Kasparov Edition
The Obama Doctrine: "Do as little as necessary to appear to be doing something without actually committing to a cause or course of action."

-- Gary Kasparov in a tweet yesterday
"Obama & most of EU have "anti-paranoia". (Is there a word for this?!) Pretending you don't have enemies doesn't mean you don't have enemies!"

-- Gary Kasparov in another tweet minutes later
"What's really stunning about this election is these states are so Republican. I mean governor, they hunt Democrats with dogs in these states. Barack Obama lost these states by double-digits, yet Democrats are running even and in some cases, slightly ahead."

-- Democratic National Committeeman Robert Zimmerman explaining why the midterm elections are going to be great for Democrats.
Not exactly the argument you'd be making if the midterms were looking good for you.
Desperation: Democrat Mary Burke Hints in a TV Ad That Scott Walker is a Nazi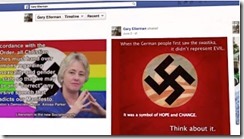 Canada Now Racist and Anti-Science: Canada Restricts Visas Amid Ebola Scare
Nurses Also Racist And Anti-Science: Nurses to Hold Ebola Protests in 13 States
Kaci Hickox's Roommate in Africa Has Developed Ebola
But you're irrational and anti-science if you think this should in any way affect her bike-riding and public travel choices.
Demand for HazMat Suits Surges 
About Those Ebola Patients Without Fevers
A long, detailed post by Neo-neocon that delves into what we actually know about the ebola virus in humans. And it turns out that it's often sketchier and not quite as clear-cut as it's been made out. And that much of the official pronouncements about when people with ebola are contagious are based on remarkably little actual science and a lot more on what they think they know. Now they may be correct but the evidence so far does not meet the Science! So Shut Up Bitches standard. I recommend reading the whole thing.
Dr. Nick Zwinkels, a Dutch physician, last month closed a hospital he had been running with a colleague in central Sierra Leone after five nursing aides contracted Ebola - possibly from unprotected contact with three patients who were not promptly diagnosed with the virus.

...Interviewed by email, Zwinkels said that hospital staff members took the temperature of one of the doomed patients four times a day for three consecutive days, and the patient never showed a fever. The readings were taken by a digital thermometer placed in the armpit, he said.

Based on what his staff observed, Zwinkels wrote, "it seems that only measuring the temperature as a form of triage is insufficient."

He added: "It seems that Ebola can present without fever especially in the first phase."
CDC Changes Its Mind About How Ebola is Spread, Puts Up New Poster, Then Quietly Pulls It Down
So, to sum up: according to the CDC, there is no evidence that Ebola travels through sneezing, but you should know that it is a droplet spread disease, and droplet spread happens through sneezes. So, Ebola does, and also does not, spread through sneezes. Also, according to the CDC, droplets spread less than 3 feet, and also less than 6 feet.

You may now feel reassured.
Here's the title of a recent Verge article:  'Louisiana's irrational hostility towards doctors will make Ebola worse, not better'
But when you read the actual article for details it turns out to be a nothing-burger. Apparently the American Society for Tropical Medicine and Hygiene is having their annual meeting this week in New Orleans and the LA Department of Health sent a letter to the organization suggesting that anyone who has traveled to an Ebola-affected country within the last 21 days - or treated Ebola patients elsewhere probably shouldn't attend.
Meeting attendees received an e-mail today containing a letter from Kathy Kliebert, secretary of Louisiana's Department of Health and Hospitals, and Kevin Davis, director of the Governor's Office of Homeland Security & Emergency Preparedness, which reads in part, "Given that conference participants with a travel and exposure history for [Ebola] are recommended not to participate in large group settings (such as this conference) or to utilize public transport, we see no utility in you traveling to New Orleans to simply be confined to your room."
Therefore the state of Louisiana clearly is irrational and hostile to doctors. QED
Lena Dunham Strikes Back With a 'Rage Spiral'
Well 7 year-olds can do odd things just out of curiosity - including peeking at other kid's private parts - but when you add together all the weird things that Lena has done to/at her sister by her own admission, you're now in disturbed perv territory.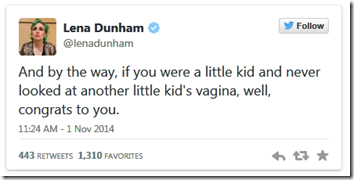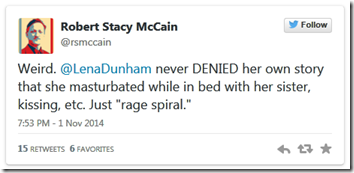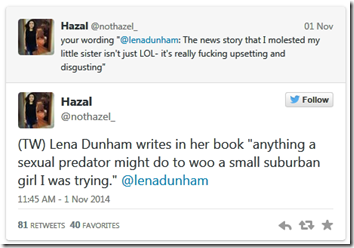 How bad is it? So bad that even Gawker which loves loves Lena Dunham admits that she's routinely violated boundaries when it comes to her sister:
Dunham has an unfortunate history of making her sister's actual life personal-experience fodder for her memoirs: Grace told the New York Times Magazine that "most of our fights have revolved around my feeling like Lena took her approach to her own personal life and made my personal life her property."
It's Time to Trim the Debate Moderators' Role
Let me beat the crowd by stating whatever the outcomes of the Congressional and state races the notion of Republicans continuing to allow Democratic operatives posing as newsmen and women to act as moderators in candidate debates is one of the most inexplicably stupid blunders of all. And yet each election it is repeated. Let this be the last time.

Here are some names and incidents that should be engraved forever on the RNC steps and in each republican officeholder's quarters:  George Stephanopoulos, Gwen Ifill, Charlie Gibson, Candy Crowley, and James Pindell.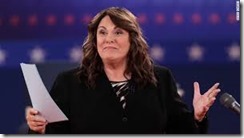 The Mystery Virus Infecting US Children That No One Wants to Talk About
There's plenty of evidence from government agencies and from doctors that the epidemic suddenly appeared in many places after the arrival of the 40,000 young migrants in the summer of 2014, and that it included many strains of EV-D68.

...When CDC officials were asked by TheDC to explain this multi-city, multi-strain anomaly, they waffled: "There is no evidence that unaccompanied children brought EV-D68 to the United States; we are not aware of any of these children testing positive for the virus," Oberste replied.

...A series of government researchers, health experts and academics refused to comment, or else urged self-censorship, when they were pressed by TheDC for statistical and scientific data that would exonerate Obama and his deputies.

"I would just steer away from that- it is not helpful, so why bring it up," said Lone Simonsen, a professor at George Washington University's Department of Global Health and the research director of the university's Global Epidemiology Program.
A Mysterious Piece of Russian Space Junk Has Started Maneuvering
Administered by the driver/bus minister of justice.
Zombie Charged With DWI Twice in 3 Hours
Weekly Commenter Standings
Top 10 commenters:
1 [504 comments] 'Mike Hammer, etc., etc.' [70.76 posts/day]
2 [463 comments] 'Nip Sip'
3 [439 comments] 'Tammy al-Thor'
4 [433 comments] 'Ricardo Kill'
5 [370 comments] 'ThunderB'
6 [363 comments] 'toby928(C)'
7 [358 comments] 'J.J. Sefton'
8 [357 comments] 'artisanal 'ette'
9 [347 comments] 'Insomniac'
10 [343 comments] 'ColdBeer1'
Top 10 sockpuppeteers:
1 [149 names] 'The Political Hat' [20.92 unique names/day]
2 [67 names] 'Demarco Murray'
3 [42 names] 'Pennywise'
4 [41 names] 'Ambassador Stephens'
5 [41 names] 'Adam'
6 [35 names] 'Romeo13'
7 [35 names] 'davidt'
8 [32 names] 'Nip Sip'
9 [30 names] 'Mike Hammer, etc., etc.'
10 [29 names] 'Costanza Defense'
The group. Never heard of it.
Where it's at - the Twitter
Tonight's post brought to you by what you always suspected: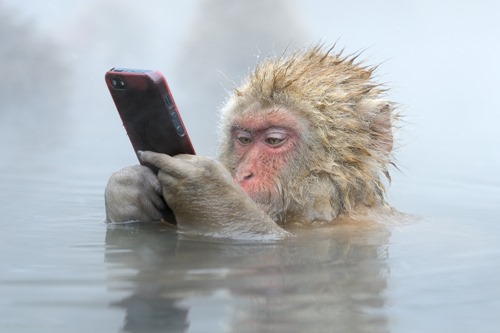 Notice: Posted by permission of AceCorp LLC. Please e-mail overnight open thread tips to maetenloch at gmail. Otherwise send tips to Ace.

posted by Maetenloch at
10:23 PM
|
Access Comments