« Gaming Thread 11/02/2014
|
Main
|
Overnight Open Thread (11-2-2014) – Holy Crap It's November Edition »
November 02, 2014
Food Thread: A Curmudgeon's Thanksgiving...A Continuing Series [CBD]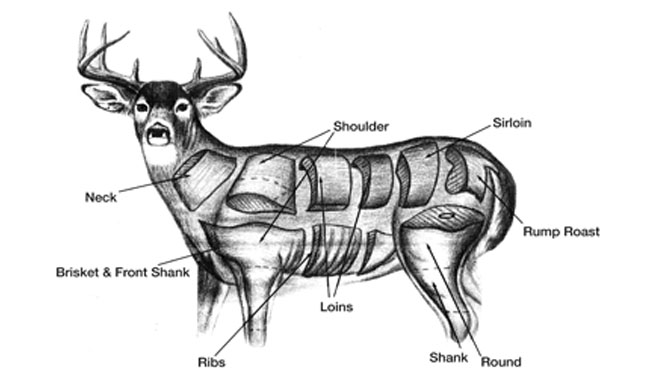 What....you thought they ate turkey?
Not a chance. And I'll bet they didn't eat potatoes. It was more like venison, corn, probably fish (blue fish or stripers is my guess...any New England fishermen have a better guess?), and assorted other stuff they grew.
But don't worry, they probably drank beer, and maybe wine too. But not for pleasure! No....they drank beer and wine because drinking the water would get you sick. And lest you think that the pristine streams of coastal Massachusetts were safe, say hello to nature's little friend: Giardia Lamblia. It is said that while Giardiasis won't kill you, you will certainly want to die. But I cannot imagine that there was much beer or wine, so they probably did drink the water. Hopefully they dug those latrines far from the water......
So....assuming that you really want to make a slightly different Thanksgiving meal that is true to the holiday (if you squint and pretend...a lot); here goes.
Clams On The Half-shell
Lobster Stew
Venison Wellington with roasted chestnuts and Roasted Corn with Lime, Parmesan and Chili
Sauteed green beans in brown butter.
And....that's it. No butter or wheat, so there were no pies (pay no attention to the dough for the Wellington....we are not savages). However, I would toss in a cobbler with raspberries or some other tart fruit, because foolish consistency is the hobgoblin of little minds, or something like that...and cobblers taste good.
Turkey certainly has a long tradition on Thanksgiving tables, but there is no particular reason why you have to adhere slavishly to the popular choice. It is, after all, a holiday intended to give thanks for all that we have, and if you have some venison in the freezer, why not try something different?
SUBVERT THE DOMINANT PARADIGM!

And tangentially related to food....here is a mildly interesting but misguided article at "Legal Insurrection." Why I'm against drug testing for unemployment benefits and food stamps I think it is vital to understand the counter-arguments that reasonable people have about the great issues of the day. Especially when the arguments are sort of lame, and easily refuted without resorting to raptors and C4.
Spicy Cornbread Stuffing with Red Peppers,
Chipotle Chiles, and Andouille Sausage
Ingredients
12 cups cornbread broken into 1-inch pieces(include crumbs), spread in even layer on 2 baking sheets, and dried in 250-degree oven 50 to 60 minutes
3 cups chicken stock or canned low-sodium chicken broth
2 cups half-and-half
2 large eggs, beaten lightly
8 tablespoons unsalted butter (1 stick), plus extra for baking dish
2 red bell peppers, cut into 1/4-inch pieces
3 medium onions, chopped fine (about 3 cups)
3 rib celery, chopped fine (about 1 1/2 cups)
4-5 chipotle chiles en adobo, chopped (about 4 tablespoons)
2 tablespoons minced fresh thyme leaves
2 tablespoons fresh sage leaves, minced
3 cloves garlic, minced
1.5 pounds andouille sausage, cut into 1/2-inch pieces
1 tablespoon kosher salt
2 teaspoons ground black pepper
Instructions
1. Place cornbread in large bowl. Whisk together stock, half-and-half, and eggs in medium bowl; pour over cornbread and toss very gently to coat so that cornbread does not break into smaller pieces. Set aside.
2. Melt 4 tablespoons butter in heated skillet; when foam subsides, add red bell peppers to skillet along with a third of the onion and celery. Saute until softened, about 5 minutes, and transfer to medium bowl. Return skillet to heat and add remaining 4 tablespoons butter; when foam subsides, add remaining onion and celery and saute, stirring occasionally, until softened, about 5 minutes. Stir in chipotle chiles en adobo, along with thyme, sage, and garlic.
Add this mixture, along with sauteed onions and celery and andouille sausage, into cornbread and mix gently so that cornbread does not break into smaller pieces. Cover bowl with plastic wrap and refrigerate to blend flavors, at least 1 hour or up to 4 hours.
3. Adjust oven rack to lower-middle position and heat oven to 400 degrees. Butter 10 by 15-inch baking dish (or two 9-inch square or 11- by 7-inch baking dishes). Transfer stuffing to baking dish; pour any liquid accumulated in bottom of bowl over stuffing and, if necessary, gently press stuffing with rubber spatula to fit into baking dish. Bake until golden brown, 35 to 40 minutes.

posted by Open Blogger at
04:15 PM
|
Access Comments