« Food Thread: Special Addition --Beer AND Nudity! [Beerslinger & CBD]
|
Main
|
Weekend Travel Thread: Bang for Your Buck Edition [Y-not] »
May 03, 2014
Saturday Car Thread 05/03/2014 - [Niedermeyer's Dead Horse]
Yeah. I know. I'm overdue for posting a Home Improvement/DIY thread but have hit a run of good car bits that beg to be posted. I'm sure you won't mind.
New-car sales are doing well with Jeep, Nissan, and Subaru making big gains for April (YOY), up 52%, 18.3%, and 21.7% respectively. Jeep credits their gains to the new Cherokee and Patriot. As appalled as I was the first time I saw the Cherokee and the Grand Cherokee, I have to admit that the Grand Cherokee has since grown on me. The Cherokee? Well, I no longer curl up in a ball and weep like a baby when I see it, but it still has a ways to go before I can say that it isn't just plain ugly.
Yep. Still ugly.
One thing about the sales stats that surprises me is Mitsubishi. Although sales are way up at +46.6%, they still sold only 6.5k units in April. This perplexes me. From my experience, the quality of Mitsubishi cars is on par with Toyota and Honda but they sell tens of thousands fewer cars every month. I purchased a 2003 Galant ES with 13k miles on it, a former rental, in 2005. I drove it until the end of 2008 and my daughter still drives it today. All this time there hasn't been a single problem with it (Knock on wood). If I were ever again in the market for a new car I'd give serious consideration to purchasing another.
2015 Mitsubishi Galant
Also revealed in that article, one-third of buyers are now financing their new car purchase for 72-mos or longer with that percentage dropping as the age of the buyer increases. That's an awful long time to pay for a car: It's well past the expiration of a standard warranty. It's waaaay past the honeymoon period.
There must be an awful lot of people out there who are buying cars they really cannot afford.
Havana Motor Club documentary revs up Cuban street racing scene:
From the 1959 Cuban Revolution until just recently, it was illegal to buy or sell cars in Cuba without government approval. There were also very few new cars brought into the country. At the same time, racing was also banned on the island nation because it was considered an elitist sport. Of course, a government can do its best to prohibit whatever it wants, but that's not always going to stop passionate people from pursuing what they want to do. And that's exactly what has happened with racing in Cuba – it never really disappeared, it just went underground.

A new documentary titled Havana Motor Club aims to tell the story of Cuba's illegal drag racing scene, along with an attempt to organize the first legal race in the country in decades. However, the film isn't quite done yet, and its creators are raising money on Kickstarter to complete it. The fundraiser has already met its goal of $52,250 to finish editing, license music and generally improve the sound mixing. The filmmakers plan to release the documentary in 2014 or early 2015, but backers can get it early.
Below is a clip about the funding/making of the movie but due to sizing issues I can't embed the actual clip from the documentary. You must, Must, MUST click on the link above and watch it. From the snappy background beats, to the incredible American iron, to the defiant attitude of the Cubans featured, it captures you from the get-go.
Speaking of Cuba, were you aware that the ban on new-car sales had been lifted in Cuba? I was not. Of course, they are still Communists, so that little luxury purchase will also come with a 100% sales tax. Luxury? Why yes! At 100x's the average annual wages for a Cuban, only the favored-few can afford them.

U.S. government says it lost $11.2 billion on GM bailout:
The U.S. government lost $11.2 billion on its bailout of General Motors, more than the $10.3 billion the Treasury Department estimated when it sold its remaining GM shares in December, according to a government report released on Wednesday.

The $11.2 billion loss includes a write-off in March of the government's remaining $826 million investment in "old" GM, the quarterly report by a Treasury watchdog said.

The U.S. government spent about $50 billion to bail out GM. As a result of the company's 2009 bankruptcy, the government's investment was converted to a 61 percent equity stake in automaker, plus preferred shares and a loan.

The U.S. Treasury whittled down its GM stake through a series of stock sales starting in November 2010, with the remaining shares sold on Dec. 9, 2013.
Oh! But we're not done yet. GM is being sued over loss-of-value to their vehicles due to the ignition-switch issue. GM argues, Hey! That was the old GM.
Here's a suggestion I'd like to pass along to any media-types that might be reading this: Substitute "taxpayers" for every use of "U.S. government". In this context, the U.S. government does not exist. The U.S. government doesn't lose or payout a damn thing. WE DO! It's the taxpayers who are taking the hit for this. The only application of the words "U.S. government" that is appropriate is this: The U.S. government has, with GM, cost taxpayers $11.2B and counting.

Car making mysterious noises? There's an app for that:

When first I saw this lead about a custom car, from Moron Paul Carter, I failed to scroll down to get the full picture. I hope you won't make the same mistake:

And this beauty is courtesy of another Moron, Roger Smith. He says, "In HS, Eric Martin rebuilt one in his basement, couldn't drive it to school in the rain ":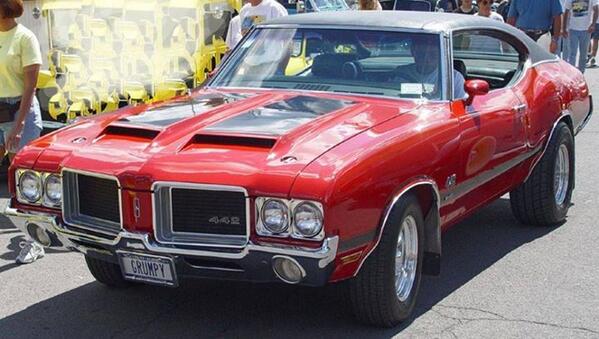 This week's 'Out and About' photos will make grown men want to cry: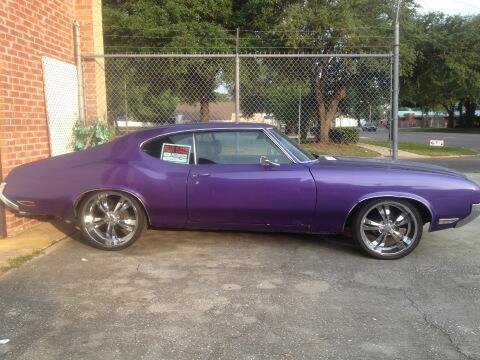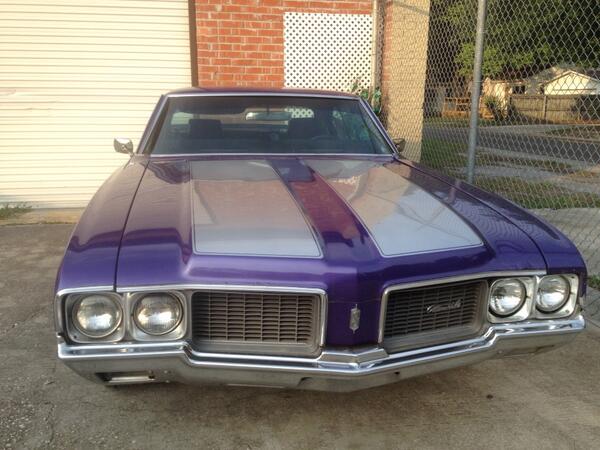 Why, oh why?

Now, for some scenery:

BTW, if you aren't following these folks on Twitter, you really should be: Mecum Auctions and Automotive News.

Please feel free to send any complaints or commendations to me at Twitter: Nied's Dead Horse.


posted by Open Blogger at
04:58 PM
|
Access Comments