« Spaced-Out Challenge: MARS! MARS! MARS! (& a Great New Scope Shop for SoCal)
|
Main
|
Top Headline Comments 4-7-14 »
April 06, 2014
Overnight Open Thread (4-6-2014)
Well today life maintenance intervened and all of my small engine-based devices decided to stop running. So a whole lot of carburetor-related activity ensued. ONT-related work not so much.
We Don't Have a "Gay Mafia," We Have a "Gay Soviet"
We already know that organized ideological thuggery took Eich down, but I'd like to focus on the mentality that drove the anti-heretic hunt.  CNET, which covers the tech world, has apost about the Eich resignation.  What struck me about the CNET article was a comment from the man who started it all - a man who said that, if only Eich had announced that the re-education had been successful and then kept his mouth shut, then everything would have been okay (emphasis mine):

"We never expected this to get as big as it has, and we never expected that Brendan wouldn't make a simple statement. I met with Brendan and asked him to just apologize for the discrimination under the law that we faced. He can still keep his personal beliefs, but I wanted him to recognize that we faced real issues with immigration and say that he never intended to cause people problems," Catlin said in a blog post Thursday. "It's heartbreaking to us that he was unwilling to say even that."
Once, we were a country that used its government to advance the notion that "that every person is entitled to a private life and deserves respect as a human being, irrespective of the extent of his political loyalty or contribution to the state."  Now, we're a Soviet nation, in which private citizens are told that they must publicly recant their heresies or be destroyed.

So, while Maher's on the right track, he picked the wrong organization.  Yes, there's thuggery involved, which is a mafia tactic.  But unlike the mafia, which was just in it for the money, the new Soviet is in it to subordinate the individual and his beliefs entirely to the will of the Leftist state.
It's not business - it's personal. Because now the personal is political.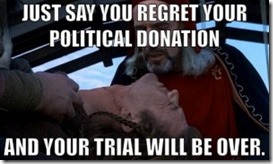 A Future of Fear: The Lesson of Mozilla is That You Are Never Safe From the Mob
Mozilla Blowback: Bursting the PC Bubble?
Gay Rights Fascists - You Could Have Fooled Society Forever But...
Monday Should Be "Call Mozilla Monday"
When I first had the idea and was writing [Idiocracy], I was at Disneyland. My daughters were young and I was at the teacups ride with them. And this woman had had an altercation with another woman before, I guess, and they were right behind me. And this other woman passes by and they just started [going after each other] . and they're just cussing in front of their kids. And I'm there with my daughters thinking, 'I don't think this is how Walt Disney imagined it'

  -- Mike Judge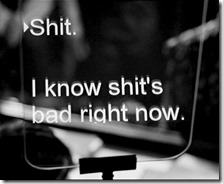 The New York Times' 3 Worst Corrections On Christian Holidays
What they don't know could fill a testament - or two.
An earlier version of this article mischaracterized the Christian holiday of Easter. It is the celebration of Jesus's resurrection from the dead, not his resurrection into heaven.

--The New York Times, April 1, 2013
An earlier version of this article misquoted a comment from Malachy McCourt on St. Patrick. Mr. McCourt said, "My attitude is, St. Patrick banished the snakes from Ireland and they all came here and they became conservatives." He did not say St. Patrick banished the slaves from Ireland.

--The New York Times, March 17, 2014
UPS Fires 250 Illegally Striking Drivers
Taking a page from Reagan's playbook.
Also Why UPS Drivers Never Make Left Turns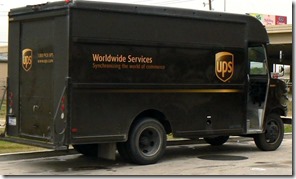 The Helicopter Carriers of Cherbourg
In the 1960s, Israel ordered a number of new missile boats from France. In 1968, Israel raided the Beirut airport, where it destroyed some empty planes on the ground, in response to an attack by the Lebanese-based PLO on an El Al flight. France reacted by imposing an arms embargo on Israel (Paris had increasingly abandoned Jerusalem in favor of the Arab world since the Algeria withdrawal, and even more so since the Six-Day War). But Israel had already paid for the boats-and in an extraordinary repo operation, spirited them out of Cherbourg harbor under French noses, and sailed them successfully all the way to Israel.
Sorry Mr. Zombie Dude - hiding in the car won't help you.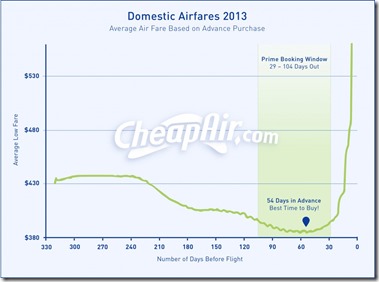 And well you know...
Seriously don't even look at the web page out of curiosity.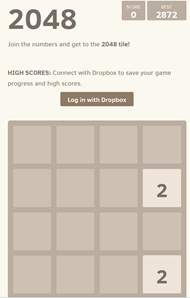 Cindy Crawford Was Judged Just Based on Her Looks
By her calculus professor.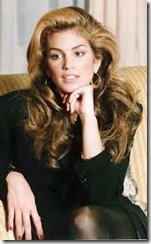 Weekly Commenter Standings ...
Top 10 commenters:
1 [453 comments] 'Insomniac' [63.55 posts/day]
2 [447 comments] 'thunderb'
3 [407 comments] 'Ricardo Kill'
4 [387 comments] 'MWR, Proud Tea(rrorist) Party Bossy Assault Hobbit (or Beth for short'
5 [318 comments] 'Misanthropic Humanitarian'
6 [308 comments] 'Mike Hammer'
7 [303 comments] 'sven10077'
8 [297 comments] 'Costanza Defense'
9 [296 comments] 'yankeefifth'
10 [288 comments] 'willow'
Top 10 sockpuppeteers:
1 [138 names] 'Adam' [19.36 unique names/day]
2 [86 names] 'The Political Hat'
3 [63 names] 'Cicero (@cicero)'
4 [50 names] 'Ricardo Kill'
5 [45 names] 'Disturbed'
6 [43 names] 'Sean Connery'
7 [41 names] 'phreshone'
8 [36 names] 'Insomniac'
9 [36 names] 'Islamic Rage Boy'
10 [27 names] 'davidt'
The group. Yeah.
Where it's at - the Twitter
Tonight's post brought to you by the nugget nest: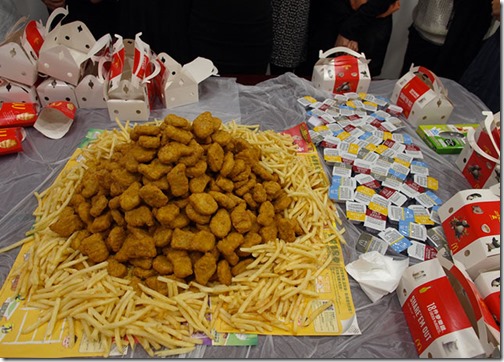 Notice: Posted by permission of AceCorp LLC. Please e-mail overnight open thread tips to maetenloch at gmail. Otherwise send tips to Ace.

posted by Maetenloch at
10:49 PM
|
Access Comments