« Evening News Roundup
|
Main
|
Overnight Open Thread (11-14-2013) - The slackening continues »
November 14, 2013
ALERT FOR EARLY RISERS: Comet ISON Outbursts, Brightens Six-fold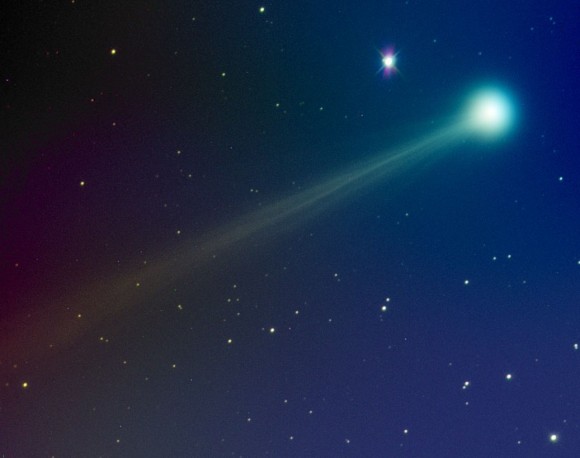 Mike Hankey snapped this beautiful shot today from Monkton Maryland
Over the last 24 hours, Comet ISON experienced an "outburst" event that places it well within range of the naked eye for rural observers and within binocular range for residents of even the brightest cities. We've been waiting all year, and it seems it has finally decided to "wake up". From NASA's Comet ISON Observing Campaign:

It could be that the comet is now simply finally "turning on". After all, it is now only 0.66AU (61,000,000mi, 99,000,000km) from the sun, and if it is to reach the [brightness] at perihelion we've always thought it would, then it needs to start brightening by an order or two magnitudes within the next week. So this could be really great news, and indicate that we are indeed going to have a nice bright comet in our solar spacecraft images in a couple of weeks time!
An excerpt from Sunday's thread below, along with lots of OOH and AAH images below.
Comet C/2012 S1 ISON: the Great Tease

Photo by Michael Caligiuri

Let's go back to September 2012, when Sky and Telescope writer Kelly Beatty did his best to contain his excitement over it's initial discovery:

It was first spotted as a faint, 18.8-magnitude object in images taken by Vitali Nevski (in Belarus) and Artyom Novichonok (in Russia) using a 16-inch (0.4-m) reflector that's part of the worldwide International Scientific Optical Network (ISON). "We could not be certain that it was a comet," Novichonok explains, "because the scale of our images is quite small [2 arcseconds per pixel], and the object was very compact."

The next night they confirmed its cometary nature using the larger reflector at Majdanak Observatory in Uzbekistan, but by then other astronomers had done likewise. According to naming conventions established by the International Astronomical Union, that one day of uncertainty led to the comet being generically named "ISON" instead of "Nevski-Novichonok". Its formal designation is C/2012 S1.

Naming uncertainties aside, we already know a lot about this object, thanks to two sets of prediscovery images dating to last December and January. The comet is inbound from the Oort Cloud and will pass very close to the Sun — just 725,000 miles (1.2 million km) from its white-hot photosphere — on November 28, 2013. Before then and thereafter (if it survives perihelion), Comet ISON could put on a spectacular show.

In fact, the geometry could make C/2012 S1 a "dream comet," as one eager skywatcher has commented, because it will swing just 40 million miles (0.4 astronomical unit) from Earth a few weeks after perihelion, when it will be high in moonless, northern skies after sunset. Initial predictions by the IAU's Minor Planet Center suggest that Comet ISON could peak at magnitude –10 or brighter at perihelion (when it will be just 1° from the Sun), and that it could remain visible to the unaided eye from early November to the first weeks of 2014.

And then, it failed to brighten as initially hoped. However, comets by their nature are extremely unpredictable, and S&T's senior editor Alan MacRobert felt compelled to set things straight on the known knowns, known unknowns, and unknown unknowns regarding the Great Tease of 2013:


Finally, in the last week or so, ISON has finally begun to brighten, with a current magnitude estimate of around 8, placing it well within range of binoculars from dark sites (see the end of this thread for such places). It's peak brightness remains a mystery, as will it's fate when it skims dangerously close around the outer atmosphere of the sun at the end of the month. It could break up and form a wondrous spectacle in the sky like Comet Lovejoy in 2011, or it could fade off into the darkness. We simply won't know for sure for another three weeks. In the meantime though, it is making for a steadily improving and impressive sight in backyard telescopes.

From Flanders' observations:


ISON...has indeed improved a lot in the last few weeks. I swept it up easily in my 7-inch Dob at 28X, and it was quite handsome at 120X, with a 3' head and a bright, starlike pseudonucleus. I didn't see any sign of a tail. I tried and failed to see it with my 10x30 binoculars; it might be possible in a darker sky [again, Flanders was observing from suburban Boston]... I think that ISON should be pretty easy to spot in a telescope now from a typical suburb, assuming you have a low eastern horizon.



Binocular object from rural and dark skies, visible now in small telescopes from any sky, brightening to at least a binocular object from any sky by months' end.

***



Sunday's
Spaced Out Challenge thread
put the comet at around magnitude 6 by the days before Thanksgiving. It has surpassed that in a little over half a week.
Courtesy spaceweather.com here is a larger finder chart for tomorrow AM: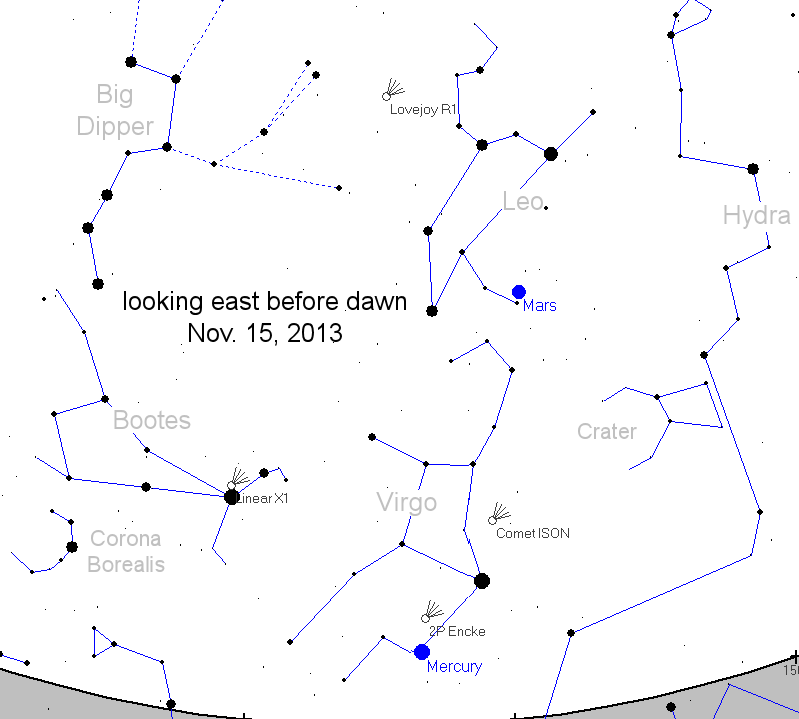 Onto the pictures!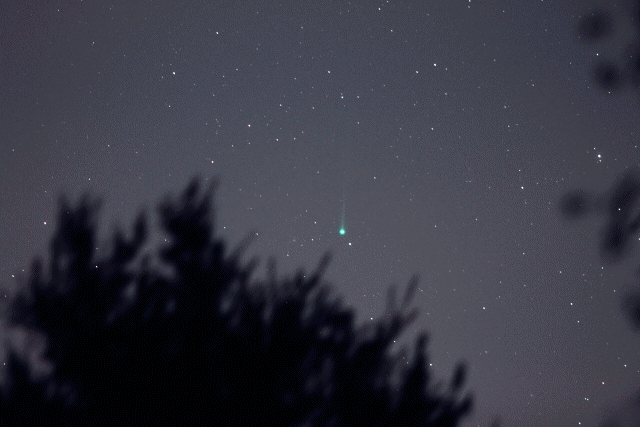 Mike Broussard's images from Louisiana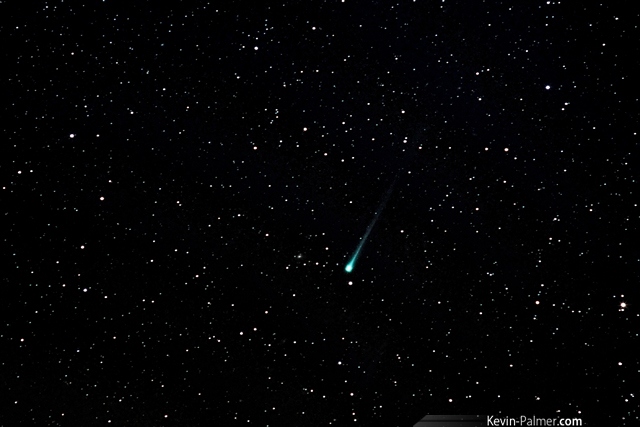 Founder of DarkSkyFinder.com Kevin Palmer snapped this in Illinois this morning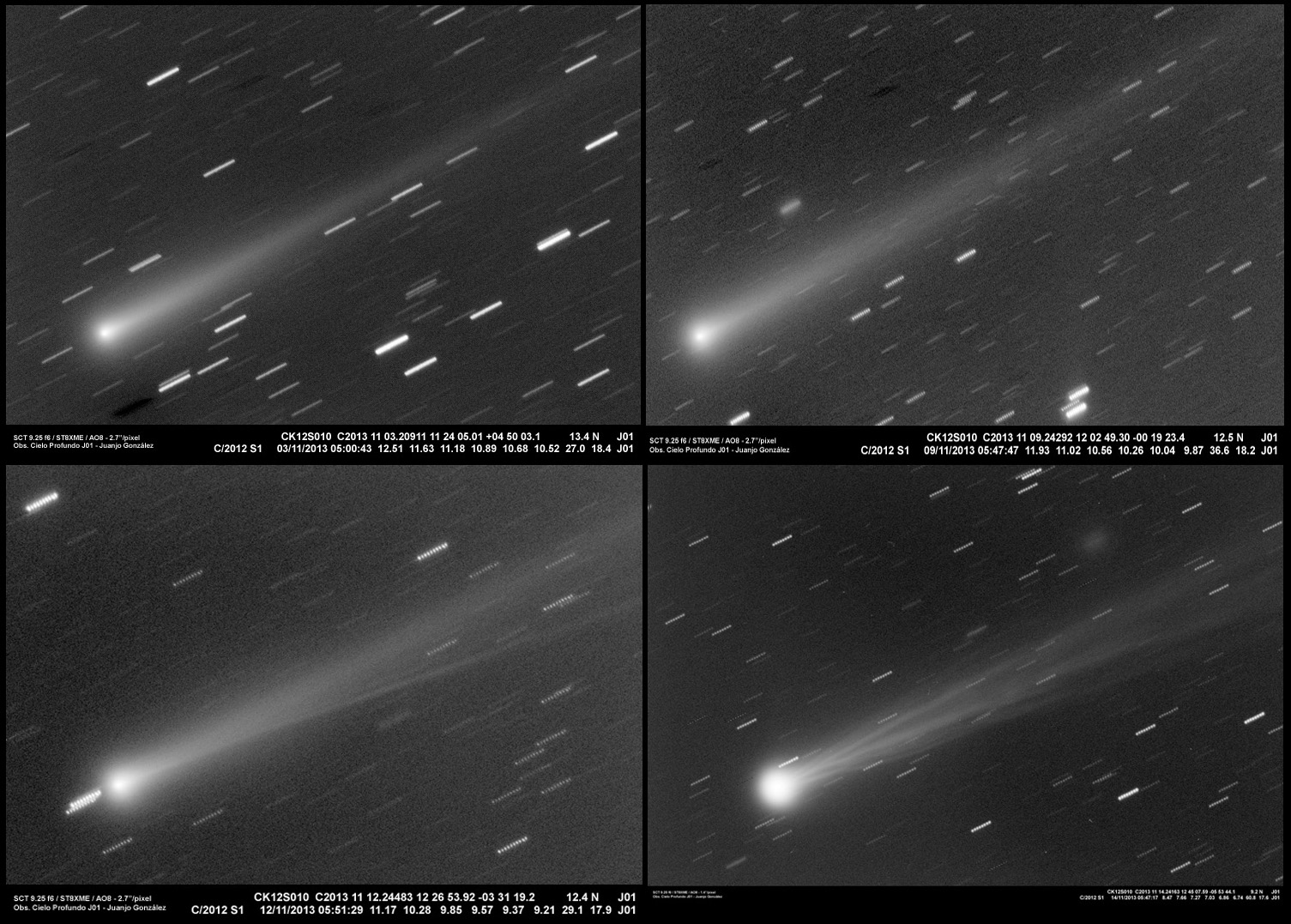 Juan J Gonzalez' comparison shots from the 3rd, 9th, 12th, and today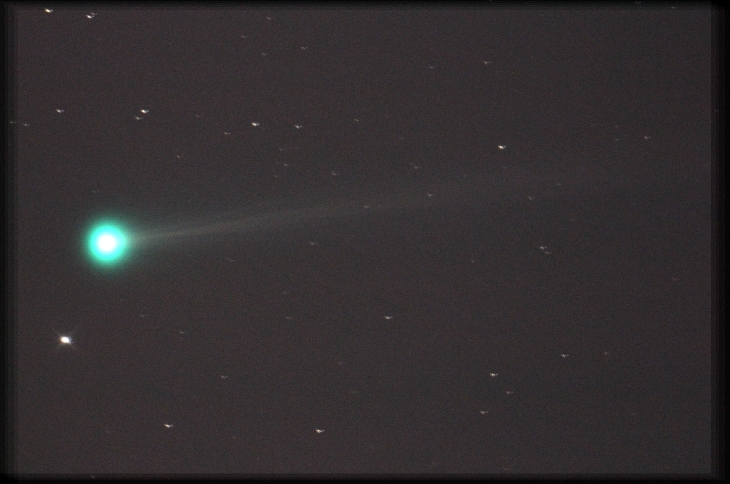 Johnny Barton snapped this from his backyard in Texas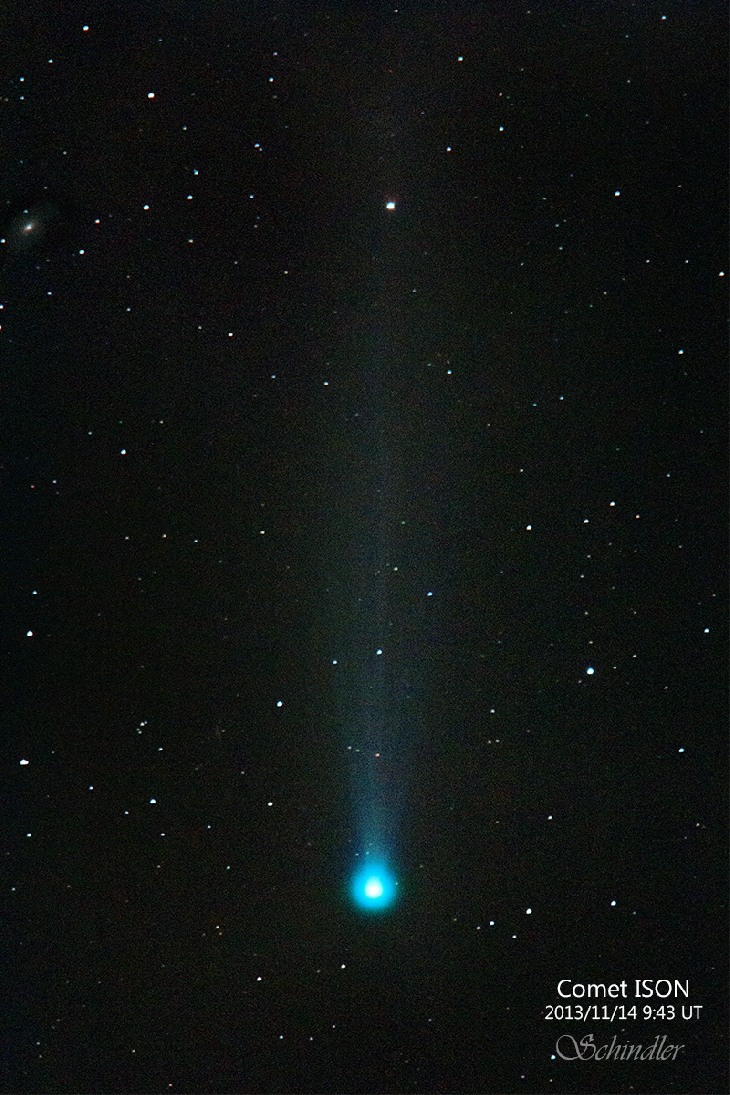 Schindler Leung snapped this from Hong Kong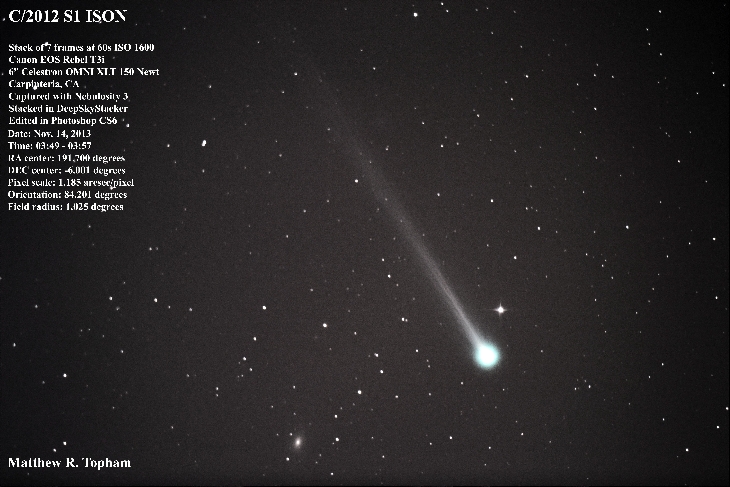 Matthew Topham imaged ISON two hours before dawn in Carpentaria, California
Dozens of images are rolling in now for Comet ISON over at Spaceweather.com, so hopefully these are just the beginning of something wonderful.
Plus we all know what a comet in the sky means for a troubled king: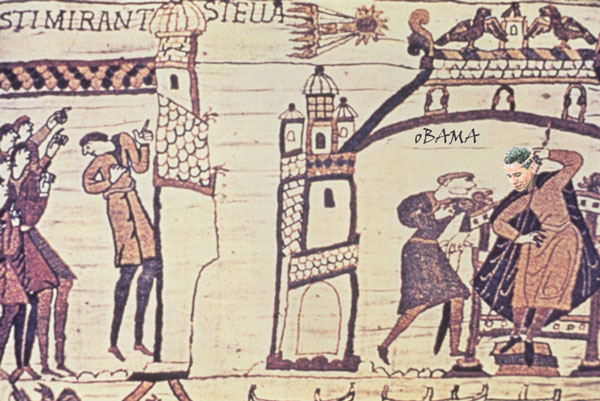 From the irreplaceable @slublog

posted by CAC at
08:29 PM
|
Access Comments