« NFL To Obama: Thanks But We Won't Be Promoting ObamaCare
|
Main
|
Saturday Morning Open Thread »
June 28, 2013
Overnight Open Thread 6/28/13 (tmi3rd)
Good evening, and TGIF, Morons and Moronettes. Hard to believe we're halfway through 2013, but I ain't complaining. Your usual hosts are unavailable this evening, so I've got the duty.

Thanks to the rest of the co-bloggers, we have a fair amount of content this evening, so please proceed below the fold to begin. Remember to keep your arms, legs, and any other appendages inside the car while on the ride.

First of all, some updates on stories we've been following:

John Wayne Bobbitt updates us on his penis: "It's never been better."

Just because you all wanted to know.

Wisconsin Man Pleads Guilty To Couch Sex

According to a criminal complaint sworn by a Waukesha City Police Department officer, Streator's 11 PM furniture tryst was interrupted by an off-duty cop out jogging. Officer Ryan Edwards reported spotting "a subject leaning over the couch facing down and it looked like he was having sexual relations with someone on the couch." Edwards added that he "could see the male's hips thrusting up and down on the couch."
We were all over this last year when it happened.

Musical Interlude
This quiz is more anarchic than libertarian, but it's interesting to see what you come up with. I only scored a 57, but your mileage will certainly vary.
Another High-Flying Story

Couple Died Having Sex Against Window Which Broke

Wow. No confirmation that this is what it sounded like (start at the 0:35 mark)...

Second Musical Interlude

So, as ever, an Obamacare update...

Longtime Moronette Teresa in Fort Worth decided to touch base with the folks at the Obamacare hotline. Here's what she found. Go read the whole thing, and be warned- you ain't gonna like what you read. Thanks to Teresa, and while you're over there, please check out the whole blog.

Pssst... hey, buddy! Wanna buy a windmill? How about 14,000?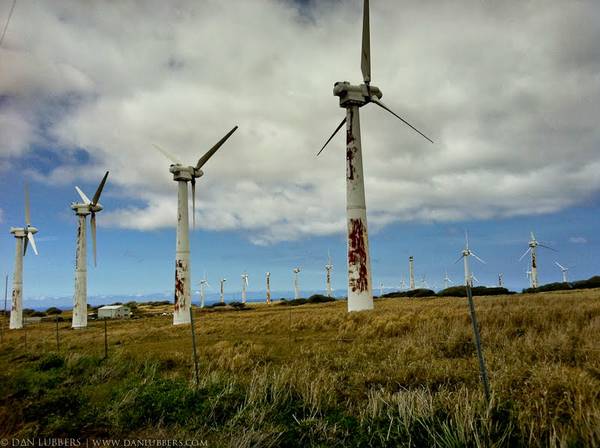 The US has had wind farms since 1981, what the left and the green movement don't want to talk about regarding windmills is (as usual) the truth. The truth is: windmills, like solar panels, break down. And like solar panels, windmills produce less energy before they break down than the energy it took to make them. That's the part liberals forget: making windmills and solar panels takes energy, energy from coal, oil, and diesel, energy that extracts and refines raw materials, energy that transports those materials to where they will be re-shaped into finished goods, energy to manufacture those goods. More energy than those finished windmills and solar panels will ever produce.

There are many hidden truths about the world of wind turbines from the pollution and environmental damage caused in China by manufacturing bird choppers, the blight on people's lives of noise and the flicker factor and the countless numbers of birds that are killed each year by these blots on the landscape. The symbol of Green renewable energy, our saviour from the non existent problem of Global Warming, abandoned wind farms are starting to litter the planet as globally governments cut the subsidies taxes that consumers pay for the privilege of having a very expensive power source that does not work every day for various reasons like it's too cold or the wind speed is too high.

The US experience with wind farms has left over 14,000 wind turbines abandoned and slowly decaying, in most instances the turbines are just left as symbols of a dying Climate Religion, nowhere have the Green Environmentalists appeared to clear up their mess or even complain about the abandoned wind farms.
And this episode's installment of...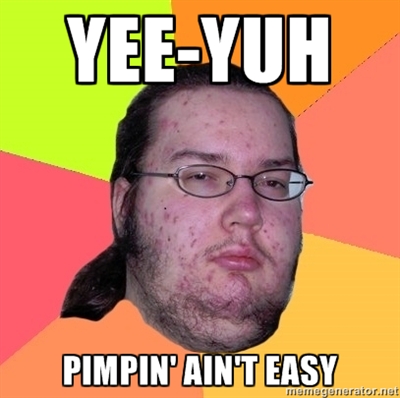 DPUD, AliceH, Skylia, Chad, Eddiebear... all names headed for the Moron Hall Of Fame. I've met most of these folks at Moron MeatUps, and I'm extremely proud to call a couple of them my good friends. They've been associated with the HQ for a decade now, and the writing is always poignant and funny. Check 'em out. Hell, bookmark the site, and go daily. I do.

Over the past few months, I've had the chance to get to know Walt at Damn Dirty RINO much better, and I can't say enough about the guy. Insightful, funny, engaging, and a friggin' AWESOME photographic artist. As he's got a real job (that allows him to assist in the highest standards of Moronhood), he doesn't post every day, but when he does, it's awesome. You can also sign up for Facebook updates from his site. Check it out.

Oh, and he has cool SWAG you can buy from his site.

I've watched what Hat offers via the Yahoo group, and it's really thoughtful commentary. He updates the hell out of the site, it looks good, and his is engaging reading with fun graphics. Hat's a good guy, and his site is definitely worth your time.

Movie Of The Week

I can only say, after a long night of spicy food, CHALLENGE ACCEPTED.

Final Musical Offering Of The Night

After this week in politics, this song asks a good question.

And this is just awesome. Thanks to Walt at Damn Dirty RINO for the suggestion.

Thanks, in no particular order, to rd brewer, Maetenloch, Jammie WF, Drew M., Walt, BenK, Slublog, CAC, Gabe, and anyone I forgot for helping me compile all this for tonight. If you hadn't noticed, folks, there are some seriously talented people who keep the blog running because they like to do it. Disagree that we may, all of us are ultimately after the same conclusion: that our nation remain the beacon of true liberty in the world. Like family, we can all get after each other, but in the end, we still love each other. I know that there's no place in the country I've been since discovering this blog that there hasn't been a Moron or Moronette waiting to welcome me. We're lucky to have each other, and as we approach Independence Day, let's be thankful for that.

As ever, please come find me on Twitter, and have a great weekend. Thanks for reading!

-tmi3rd

posted by Open Blogger at
09:33 PM
|
Access Comments