« Top Headline Comments 3-11-13
|
Main
|
Monday Morning Link Dump »
March 11, 2013
The Proudest Moron Stepdad In The World!
Marine Corps Basic Training Graduation. Parris Island SC
[CBD]
EC was nice enough to share some photos of his stepson's graduation from MCRD Parris Island.

The sign says it all.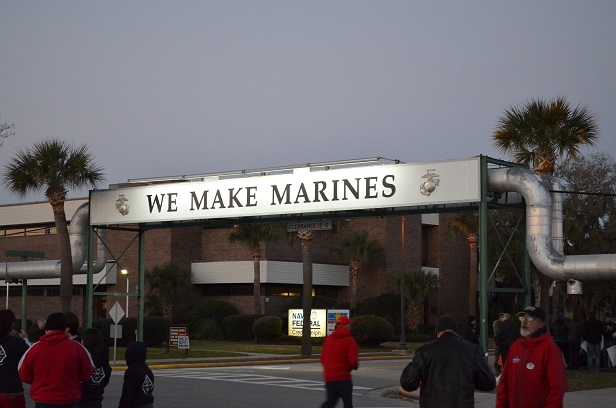 A beautiful start to Family Day.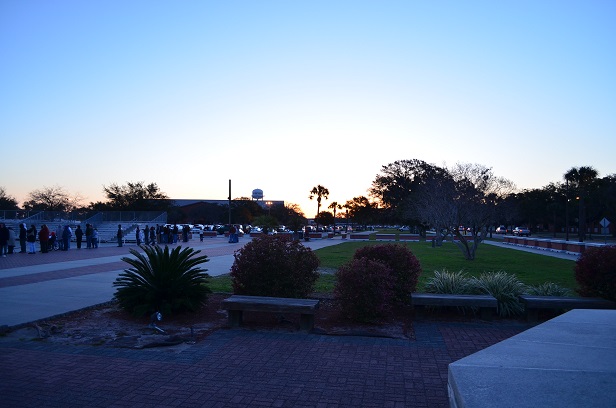 Marines assemble on the parade deck for the Motivational Run.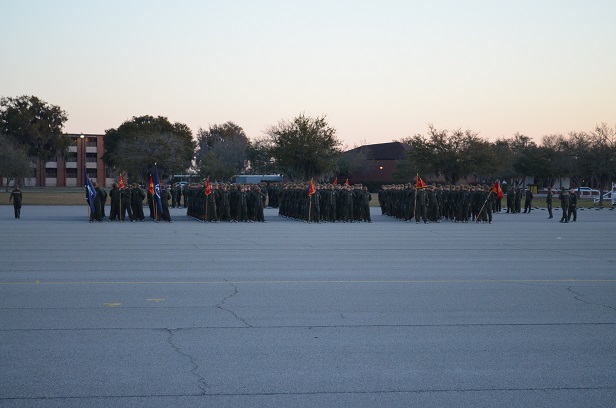 Brig. Gen of Parris Island leads the Marines. It's the lady up front, second from right.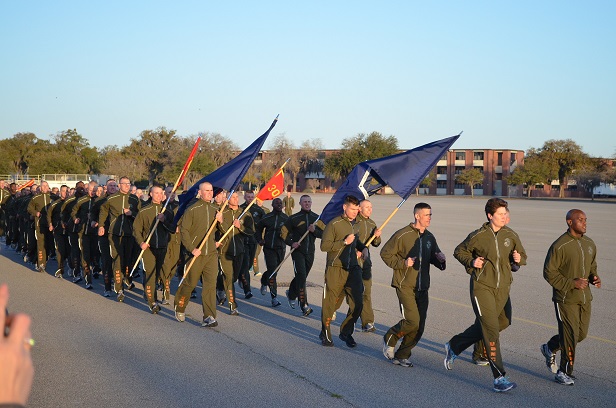 Marines run down Blvd de France past family and friends.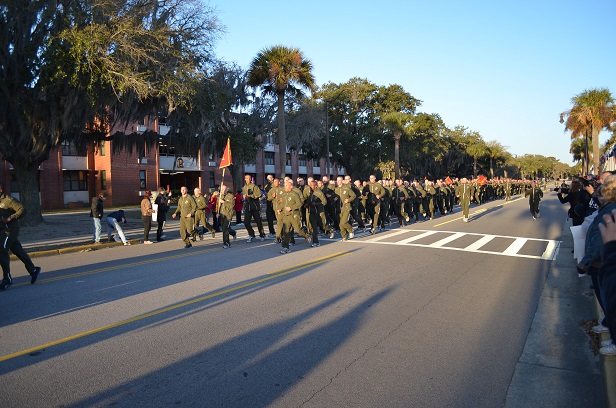 All six platoons of India Company assemble in the All Weather Training Facility, shortly before they begin liberty. The three Marines standing up front from Kenya, Jamaica, and the Dominican Republic became naturalized US citizens during basic training.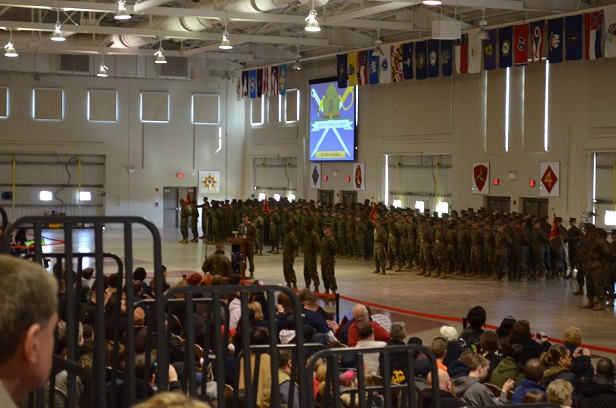 Of course, that meant an appearance by TFG. This asshole just has to insert himself everywhere!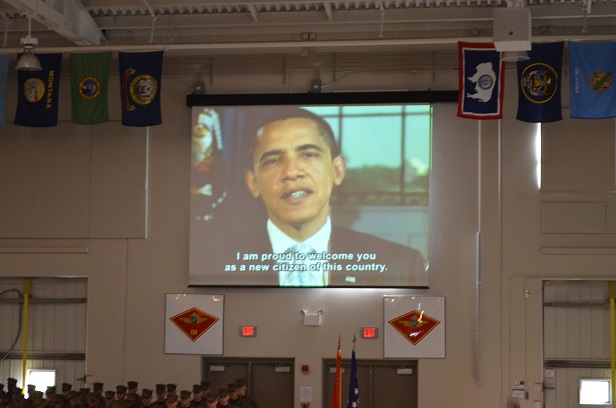 India Co. awaits dismissal to start their Family Day liberty.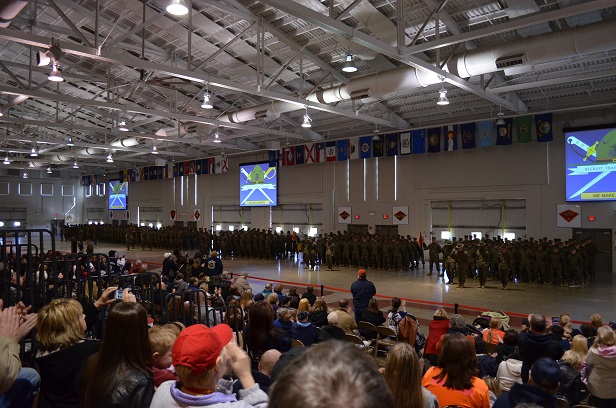 Sr Drill Instructor of Platoon 3022 gives the order to be dismissed.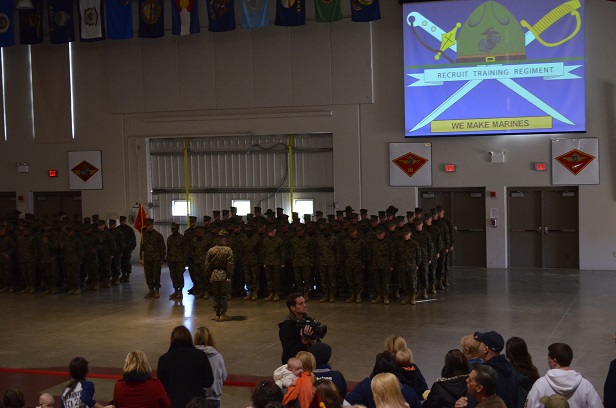 Marines break formation to begin liberty. Not seen: several girlfriends immediately scissor-lock their Marine boyfriends.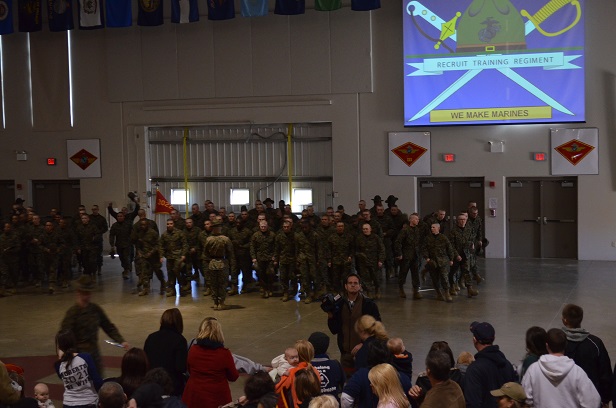 His proud girlfriend.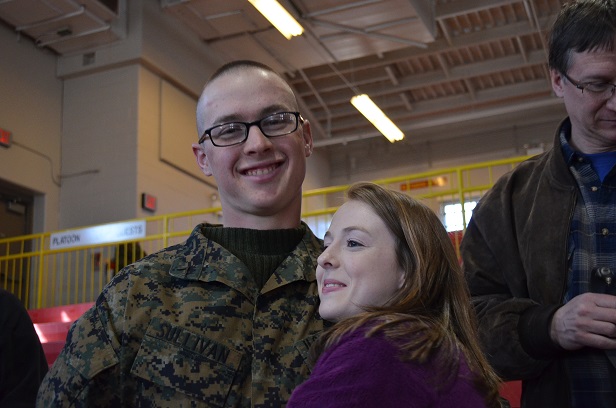 His proud mother.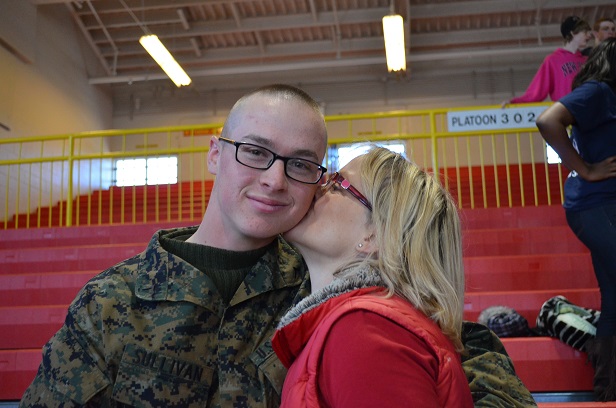 Those glasses make him look so goofy!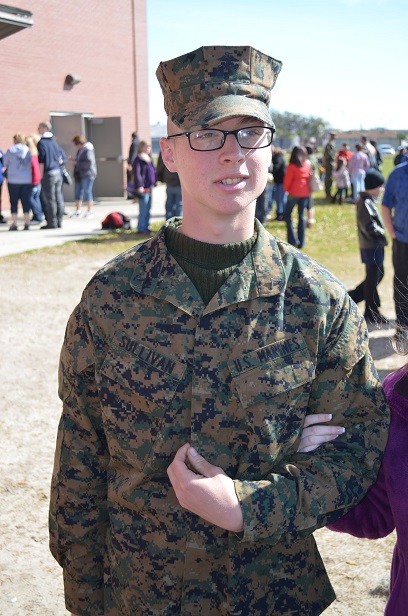 A beautiful day for a family picnic with friends.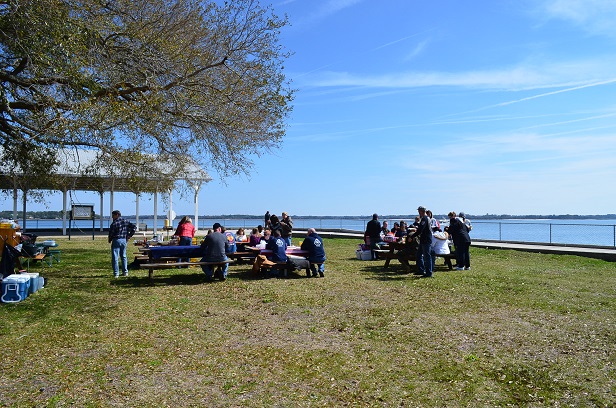 Watching our Marine eat for 20 people.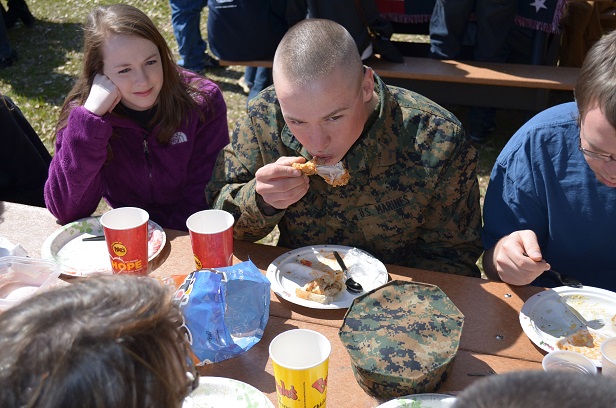 The other brothers. Maybe one of them is thinking they could become a Marine?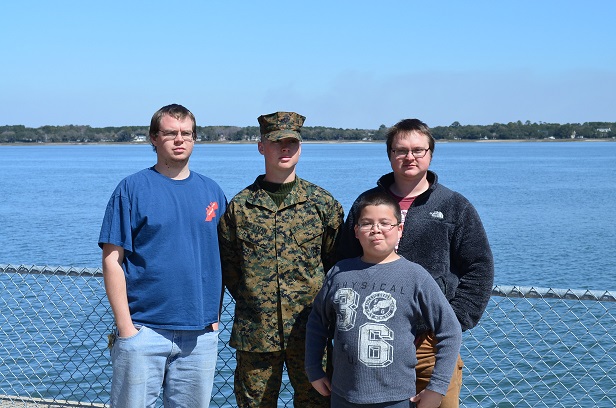 Six of our newest heroes at the picnic.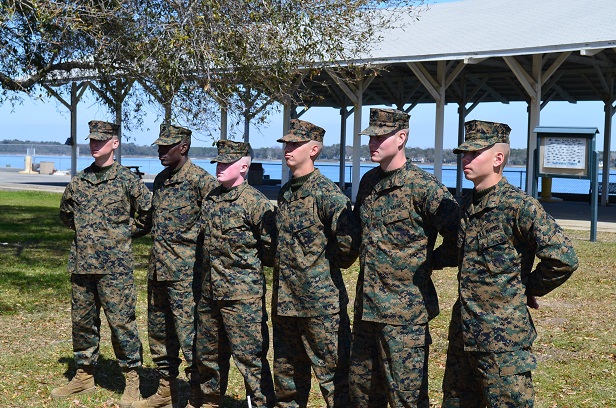 Mrs. EC stands in the "yellow footprints" where new recuits line up when they arrive at Parris Island.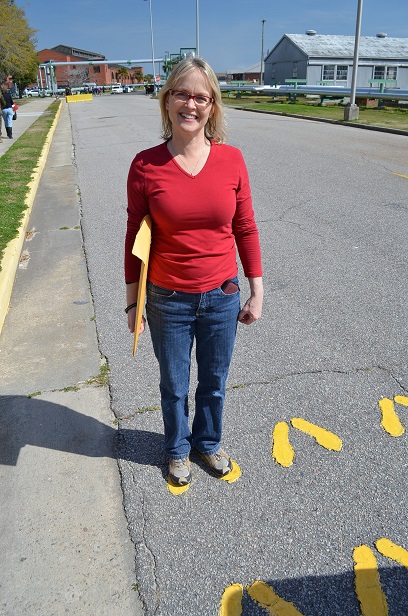 Mrs. EC and son standing in front of the processing building.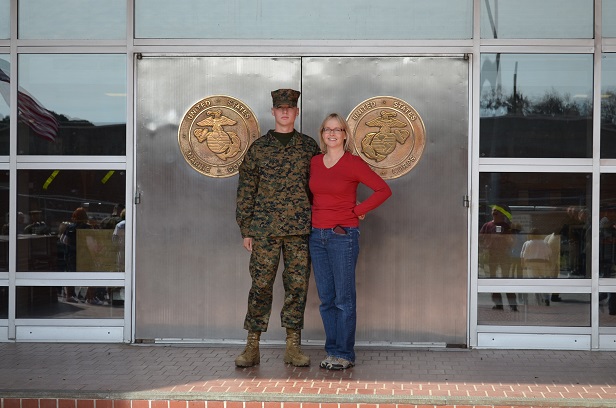 He'll never walk through those doors again, only as a recruit.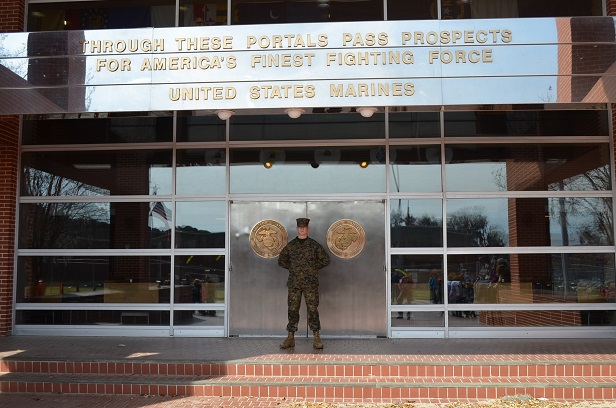 Graduation Day. India Co. assembles on the parade deck for graduation ceremonies.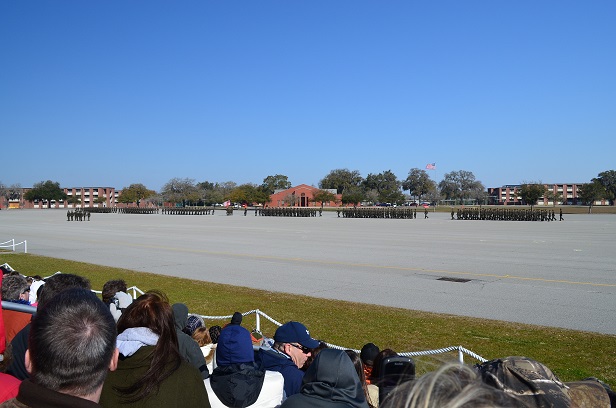 The Marine band passes by. They were fantastic!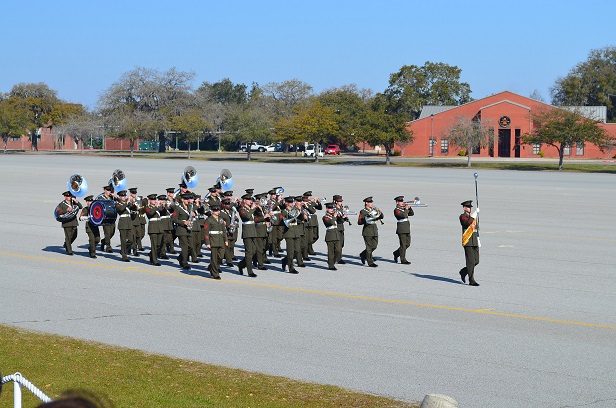 India Co. passes in review.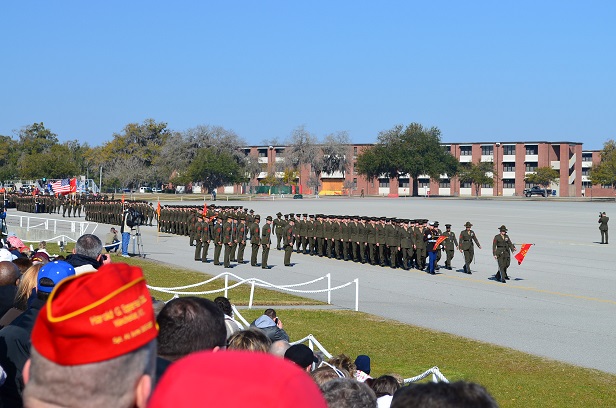 Sr. Drill Instructor of Platoon 3022 gives them their last order.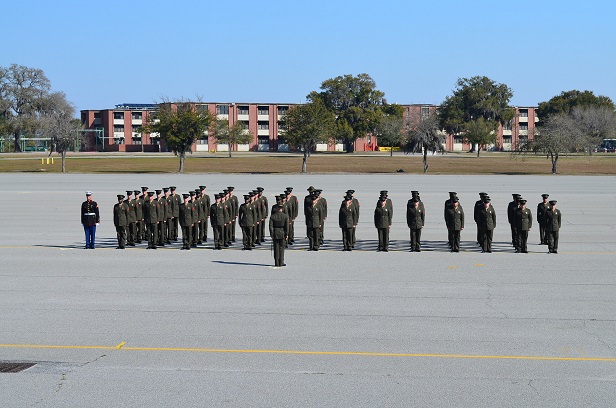 "ABOUT FACE!!!"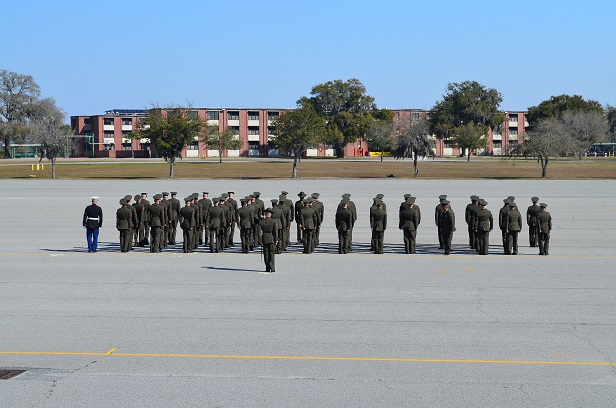 Platoon 3022 is dismissed.
Families rush the field to claim their Marine.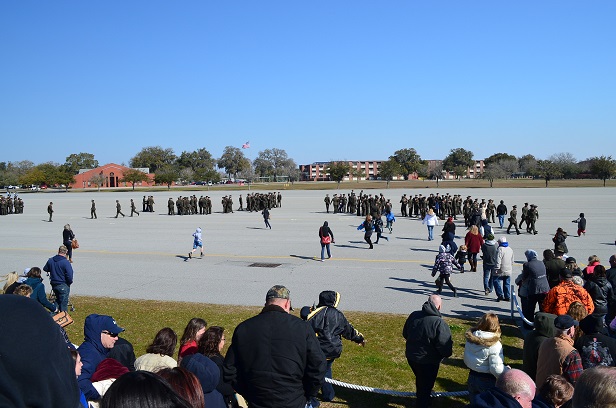 Mother and son.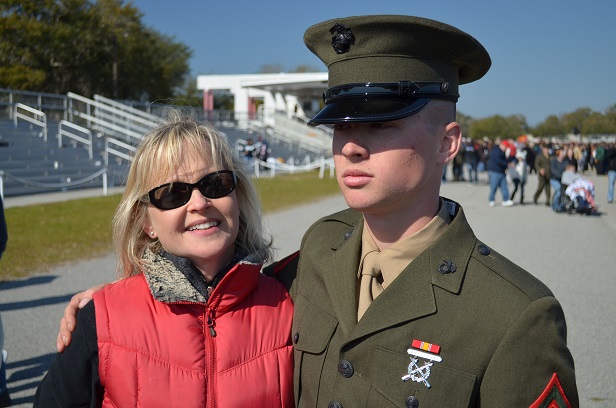 He shot Expert Rifleman and was meritoriously promoted to Private First Class during basic training. Not to shabby!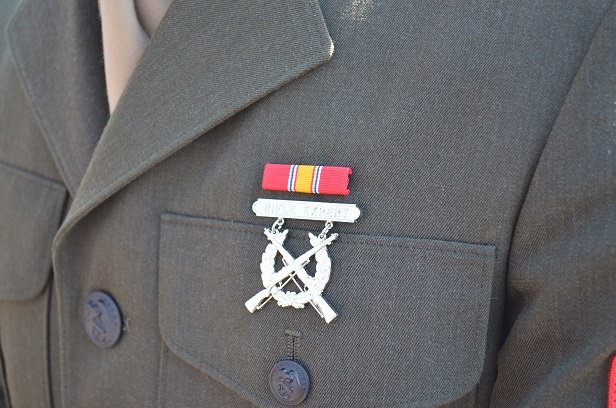 America's newest hero. Semper Fi, son!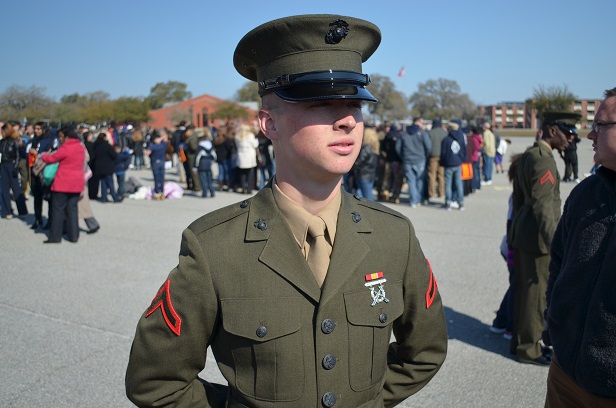 [Addendum] My apologies for screwing up the last 12 photos. It should be fixed.

posted by Open Blogger at
08:30 AM
|
Access Comments