« Reuters/Ipsos Tracker: TIED
|
Main
|
Tuesday Night Baseball Thread »
October 09, 2012
State Department: No Protest Outside Benghazi Consulate Prior To Attack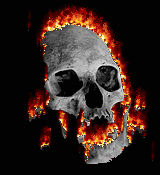 In a conference call with reporters Tuesday, two senior State Department officials gave a detailed accounting of the events that lead to the death of Amb. Chris Stevens and three other Americans. The officials said that prior to the massive attack on the Benghazi compound by dozens of militants carrying heavy weaponry, there was no unrest outside the walls of the compound and no protest that anyone inside the compound was aware of.

In fact, Stevens hosted a series of meetings on the compound throughout the day, ending with a meeting with a Turkish diplomat that began at 7:30 in the evening, and all was quiet in the area.

"The ambassador walked guests out at 8:30 or so; there was nobody on the street. Then at 9:40 they saw on the security cameras that there were armed men invading the compound," a senior State Department official said. "Everything is calm at 8:30 pm, there is nothing unusual. There had been nothing unusual during the day outside."
Meanwhile, the State Department denies they tried to link the Innocence of Muslims video to the attack.
You don't say. Well that makes Ben Howe's excellent video timeline even more interesting, doesn't it?
I hope Susan Rice is comfortable under large, yellow, diesel-powered vehicles.

posted by Andy at
08:01 PM
|
Access Comments