« State Department: No Protest Outside Benghazi Consulate Prior To Attack
|
Main
|
Overnight Open Thread (10-9-2012) »
October 09, 2012
Tuesday Night Baseball Thread
There's no cheerleaders in baseball. THERE'S NO CHEERLEADERS.
But here's a baseball thread if'n you're so inclined. I can't tell you how much it hurts me that the Giants are down 2-0 in the series, the bastards. SF and Cincy tied 1-1 in the top of the 7th, Oakland (grrrr) and Detroit later. St. Louis (grrrr again) and Washington tied 1-1 from last night, as are the Yankees and the Orioles.
I suppose I will have to console myself again with two AL pennants.
They do have cheerleaders in football though.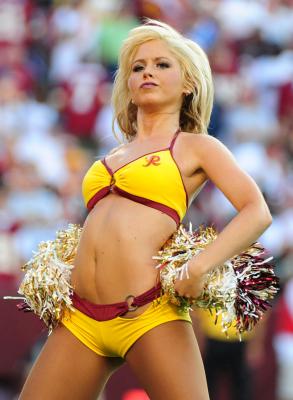 Yes they do.

posted by Dave In Texas at
08:32 PM
|
Access Comments