« Most Embarrassing Doctor Stories [OregonMuse]
|
Main
|
Top Headline Comments 7-5-2012 »
July 04, 2012
Overnight Open Thread (7-4-2012) - Independence Day Edition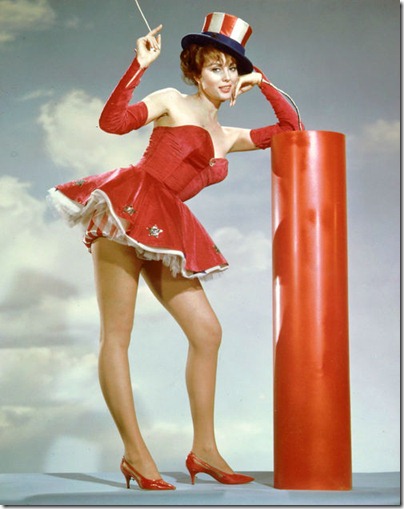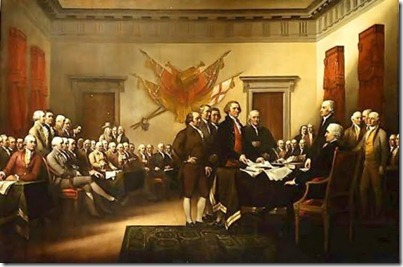 Albeit a well meaning one showing the signing of the declaration of independence as it should have happened:
In fact, the oil-painting version of this event is wrong in almost every respect. The critical vote for independence actually took place on July 2, and John Adams wrote to his wife predicting that that date would "be celebrated, by succeeding Generations, as the great anniversary festival." A copy of the final document was sent to the printer on July 4, but that copy is lost, so we have no idea who signed it-possibly John Hancock, possibly others, possibly no one at all. Some of the 56 signatories of the document we have today weren't even present in July, so most historians accept delegate Thomas McKean's 1796 account of the signing: it didn't begin until August 2, when a new handwritten copy, one that had been ordered back on July 19, was presented to Congress. Signatures trickled in for years afterward, and some men who had been instrumental in the declaration's creation, like New York's Robert Livingston, never got to sign. McKean himself didn't add his name until sometimes between 1777 and 1781.
So How Did Fireworks Become America's Fourth of July Pastime?
Because John Adams fucking wanted it that way:
Before the Declaration of Independence was even signed, he envisioned fireworks as a part of the festivities. In a letter to Abigail Adams on July 3, 1776, he wrote that the occasion should be commemorated "with Pomp and Parade, with Shews, Games, Sports, Guns, Bells, Bonfires and Illuminations from one End of this Continent to the other from this Time forward forever more." The first commemorative Independence Day fireworks were set off on July 4, 1777. The Pennsylvania Evening Post wrote that in Philadelphia, "The evening was closed with the ring of bells, and at night there was a grand exhibition of fireworks (which began and concluded with thirteen rockets) on the Commons, and the city was beautifully illuminated." The paper noted that "Everything was conducted with the greatest order and decorum, and the face of joy and gladness was universal."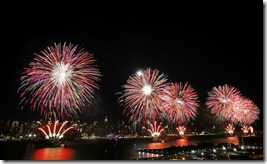 NYT, MSNBC Not Really Into The Independence Day Thang
Chris Rock Not Into 'White People's' Day Either
Because you never know when these kind of skillz might come in handy. Note this is a training flight and that includes use of the venerable E6B flight computer.
Despite their age-they have been flying since the 1950s-the B-52 Stratofortress is still the backbone of the US Air Force's strategic bombing force. These jet-powered beasts can deliver up to 70,000 pounds of weapons to any target around the globe. That includes nuclear weapons, of course.

This video shows an entire training mission, from pre-flight checks to aerial refueling. It even includes one of those crazy low pass flybys.

This B-52 belongs to the 96th Bomb Squadron, taking off from Barksdale Air Force Base in Louisiana, on April 18, 2012.
The Epic Billy Mays vs Ben Franklin Rap Battle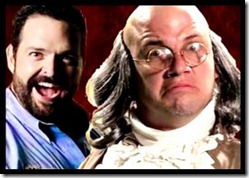 Retro Ace: What was going on at the HQ this time in previous years
The 4th Of July
Alert: Jackie Mackey Paisley Passey Spotting
No Sympathy, Really
Fold Up the Flags, We Must Atone
A Little Fourth of July Music
Charles Krauthammer Issues Conservative Bull: It's Okay for Ace of Spades HQ to Use the F-Bomb
The New Ace of Spades HQ Theme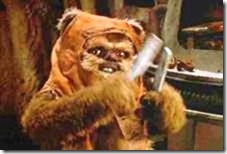 Moar Yearbooks: Super Models in High School
Not ugly ducklings but not yet swans either. Probably had sharp elbows too.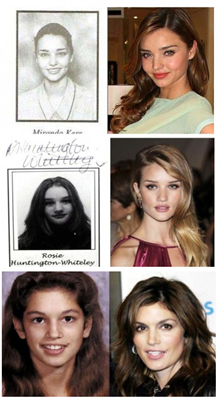 Teh Tweet!
Tonight's post brought to you by 1942: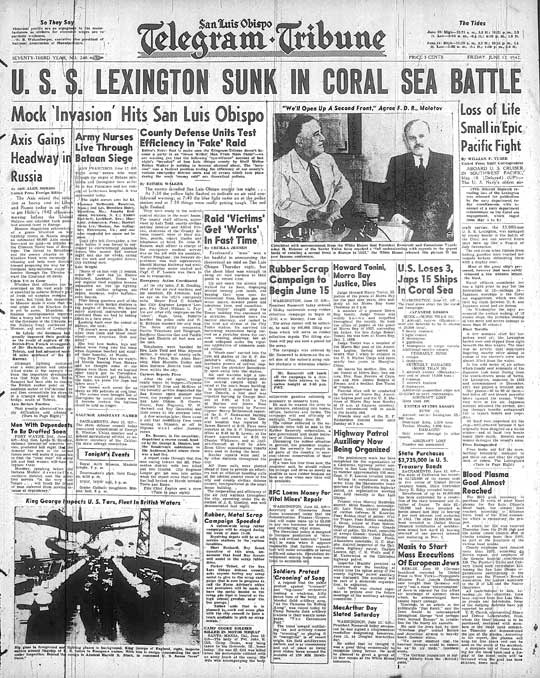 Notice: Posted by permission of AceCorp LLC. Please e-mail overnight open thread tips to maetenloch at gmail. Otherwise send tips to Ace.

posted by Maetenloch at
09:42 PM
|
Access Comments