« Wisconsin Recall Projection Updated 5/3/2012
|
Main
|
Top Headline Comments 5-4-12 »
May 03, 2012
Overnight Open Thread (5-03-2012)
So How Popular Is/Was Your Name?
Well head over to the Baby Name Wizard and find out. It gives you the popularity of baby names by year and by region.
For instance here's 'Brandon' - clearly a super trendy name in the 80's and 90's.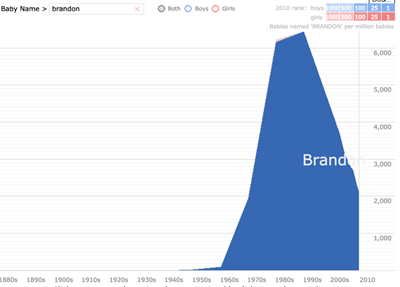 Currently the top names for girls are Isabella, Sophia, Emma, Olivia, and Ava; and for boys it's Jacob, Ethan, Michael, Jayden, and William.
And it's also interesting to find out that certain names like 'Jonah' really only appear in just 3 or 4 states. So go and find out just how faddish/creative your parents were when they came up with your name.
Elizabeth Warren: You're Only as Rich as Your Heart Is
Warren first got national exposure for her speech on how the rich need to give their fair share back and help the 99%. You know evil rich 1%ers like Scott Brown!!! - oh wait...
Last Friday, she released four years of tax returns. Over those four years, Warren and her husband, another Harvard Law prof, averaged $300,000 more than Sen. Brown and his spouse, a TV anchor. In 2009, the Warrens made $981,000 vs. the Browns' $249,000.

Even the Globe had to admit that Warren was "in the top 1 percent of earners" - ironic, considering her bragging that she provided the "intellectual foundations" of Occupy Wall Street.

As recently as January, Warren was still crying poor, saying on MSNBC: "I realize there are some wealthy individuals - I'm not one of them - but some wealthy individuals who have a lot of stock portfolios."

No, she has mutual-fund portfolios. Her financial disclosures put her worth between $4.6 and $14.5 million.

Well, being middle class is "not about a number," she told one reporter. "It's about a place in your heart."
It must be some kind of advanced Cherokee spiritual technique that lets her heart commune with the common folk despite pulling in almost a $1 million a year.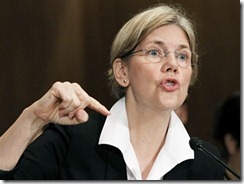 I saw this over at Patterico's almost a year ago and kept meaning to do something with it but never got around to it. So now I'm throwing it into your eager paws - go forth and create something that would make Breitbart proud and Lucas sad.
I also think it's interesting to compare and contrast Obama with Romney at approximately the same age. They were almost opposites. Obama was still searching for a father and an identity; Romney had an unusually strong dose of both. Obama was drifting; Romney was a family man who already was married with children and focused on his future (Romney married at 22 and became a father at 23). Obama smoked and drank, and more; Romney was a teetotaler and non-smoker. And yet they both were the products of similar educations: private prep schools and Harvard Law (and in Romney's case, Harvard Business as well).
Soy Harvest Collapse = Interesting Times Ahead
This year's soybean harvest in Latin America has been severely hurt by La Niña caused droughts. And given how much of the world's population relies on soybeans for food and animal feed, that means hunger and possible famines around the globe.
The US Department of Agriculture believes that soybean production is headed for its biggest global drop ever - or at least since 1965 which is when the US started tracking global soybean production. Prices are now higher than they have been in four years, and could reach record levels later in the year.

This is particularly bad news in China, where food inflation already worries a government facing social unrest and economic instability. Soybeans generally, and Latin American soybeans in particular, play a major role in the Chinese diet.

But it also suggests trouble across the Middle East and southern Europe, where economic unrest has shaken governments from Portugal to Pakistan.
As we saw in Egypt hungry unhappy people topple governments.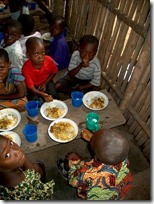 This is an essay by Danish psychologist Nicolai Sennels  who found after studying Muslim and non-Muslim youths at a Copenhagen youth prison that there are some big differences in psychology and world view. Now much of this may not be surprising but it is interesting to see it all laid out by psychologist with first-hand knowledge of both populations.
A third psychological difference concerns the so-called "locus of control". Locus of control is a psychological term that describes whether people experience their lives as controlled mainly by inner or by outer factors. In Western societies we are told that we ourselves are the main ones responsible for our lives. The way we think, speak and act - our way of handling our emotions, our views, ways of communication, our reactions, etc. - determines whether we manage to create a life with a majority of happy and satisfying moments or not.
Asking a Muslim to take a look at his own inner and outer reactions in order to find the reasons for his problems is simply not a relevant question for them. Muslim clients mainly see the sources for their suffering as outer factors: An unfair society and non-Islamic authorities are the general scapegoats. ...The same was almost always the case concerning the crimes they had been charged with: It was the victim's own fault - he or she had "provoked" or tempted them beyond their means. My Muslim clients thus felt "forced" to attack the victim by the victim him or herself, or by outer religious or cultural pressure and expectations.
Culture matters. And Islam brings its own culture along with its beliefs.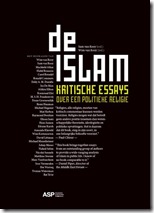 I was taught this technique in school, but I never fully grasped it until I watched this video. As we've shown before, it's actually a very simple technique of wrapping one way and then alternating. It's something you really have to see to grasp. Putting it into words would just make it confusing. But what this video offers beyond our original is a faster, second alternating method.
Well Iowahawk hasn't done one of these in a while so I'll try to fill in as best as I can with a new batch of hawt lonely babes who just happen to be in the custody of prison authorities. No doubt due to bad luck and a series of misunderstandings and/or parole violation.
Renee and Maeghan's profiles feature on meet-an-inmate.com, where you can browse the profiles of hundreds of women (and men) all yearning to hear from you. The website does include a disclaimer, but adds: "Even though these men and women are in prison, it doesn't mean that they are bad individuals. The majority of these inmates are fun, loving, clever, reliable, sexy and very passionate.
And really - what are the odds that they would ever be involved in another accidental boyfriend stabbing. And in the worst case doesn't going out in a lover's quarrel beat dying alone any day?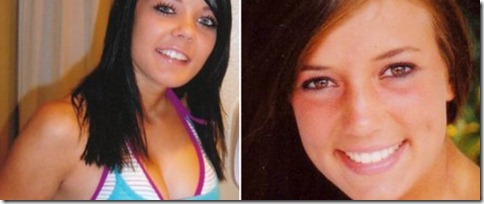 Yahoo group. That is all.
And my Twitter spew.
Tonight's post brought to you by contraband: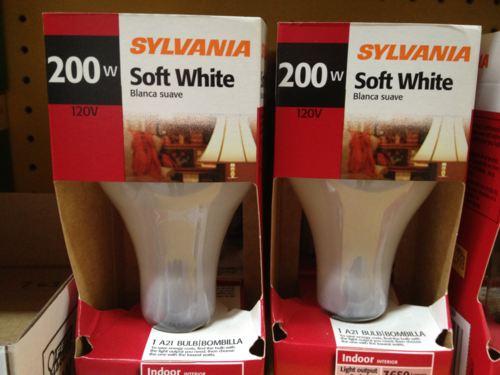 Notice: Posted by permission of AceCorp LLC. Please e-mail overnight open thread tips to maetenloch at gmail. Otherwise send tips to Ace.

posted by Maetenloch at
10:31 PM
|
Access Comments