« Trust Fund Established For Andrew Breitbart's Children
|
Main
|
Top Headline Comments 3-22-12 »
March 21, 2012
Overnight Open Thread (3-21-2012)
To see the world as it really is all you have to do is open your eyes. And put on the special sunglasses.
Pro-tip: If someone ever does ask you to put on some special sunglasses, just humor them and do it. Unless of course you enjoy pointless 5 minute fight scenes that end up with  you....putting on the sun glasses.
Oh and always bring enough gum.
Trayvon Martin, Vigilantism, and Standing Your Ground
Okay the short version: George Zimmerman, a self-appointed neighborhood watcher, in Orlando, FL saw 17-year old Trayvon Martin walking through his neighborhood streets one evening. He called the police and reported Trayvon as 'suspicious' but didn't see him commit any crime. As he was talking with the dispatcher he pulled his car over and began to chase the boy and confronted him in someone's yard.
What happened next is unclear but Zimmerman claims he was attacked by Trayvon and felt in danger so he shot him in the chest killing him. It turns out that the boy lived with his father in the neighborhood and had walked to a 7-11 and bought some skittles and was returning home. He was unarmed.
Given Florida's 'Stand Your Ground' statute so far police haven't charged Zimmerman with any crime since he claims he was merely defending himself. But this to me this seems a perversion of the whole idea of CCW and self-defense. 'Stand Your Ground' shouldn't give you license to go around confronting people and then killing them when the confrontation doesn't go your way. That's a recipe for wild west vigilantism.
Law enforcement often fails - that's why people need the tools to defend themselves, and the laws to protect them when they do so. But the proactive aspects of policing, including confronting individuals who seem to be "up to no good," should be left to the professionals. If Trayvon Martin had been approached by an officer who identified himself as such, rather than a strange man who jumped out of an SUV and chased him, he would almost certainly be alive today.
What Invisible Children Was Doing a Few Years Ago
Okay before they released the viral Kony video and before the director went on a nude jack-off spree in the streets of San Diego, they were 'Saving the Children' using their..song and dance moves?!?
Hoooo-ly shit - if you gave them any money, well maybe you should pause, and reflect on where and how your life went off track. This was made in 2006 so they don't even have the 80's as an excuse.
Unshockingly Anonymous Spokesman/Revolutionary Lives With Mom
The least shocking bit from McCain's report is this description had of the dreaded night the spooky men in black showed up:

    FBI agents came to my mom's door and asked if I was there. She woke me up

Lulz, self-proclaimed internet "revolutionary" lives with mom.
Well real revolutionaries have their own pad. And pay for their own internet.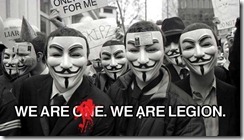 Some of the best secret agents of WWII were women since they were able to infiltrate enemy territory without arousing much suspicion. And they were as steely as their male counterparts:
Violette Bushell Szabo was raised in England in a British-French family. In 1940, she married French Foreign Legion officer Etienne Szabo. Two years and one daughter later, Etienne was killed in action, and Violette was determined to avenge his death. In 1943, Violette Szabo was recruited by the British Special Operations Executive (SOE) and trained as a courier.

Her first mission to France was in April of 1944, during which she reorganized a resistance unit, sabotaged roads and bridges, and sent back reports by radio. Szabo was arrested twice, and talked her way out both times. Her second mission in June was just after the D-Day invasion. Szabo parachuted into France, led a local resistance unit in sabotaging German communications, and then encountered a roadblock.

She was arrested and interrogated under torture, but gave up no damaging information. Szabo was transferred several times, ultimately to Ravensbrück concentration camp in Germany in August 1944. Even in captivity, Szabo managed to serve other prisoners, saved at least one spy's life, and planned an escape that was uncovered at the last minute. In January of 1945, she and two other SOE agents were executed by an SS officer. Szabo was posthumously awarded the George Cross and an MBE from Britain, and the Croix de Guerre and Médaille de la Résistance from France.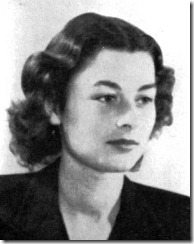 Well after perusing this list of celebrities who've admitted to having lesbian affairs, maybe it would be faster to just list those who haven't.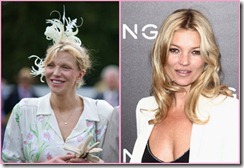 I'm pretty sure I ate some of these as a kid since I distinctly remember getting a prize out of a Freakies box.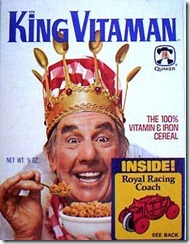 Teh Tweet!
Tonight's post brought to you by Crash '87: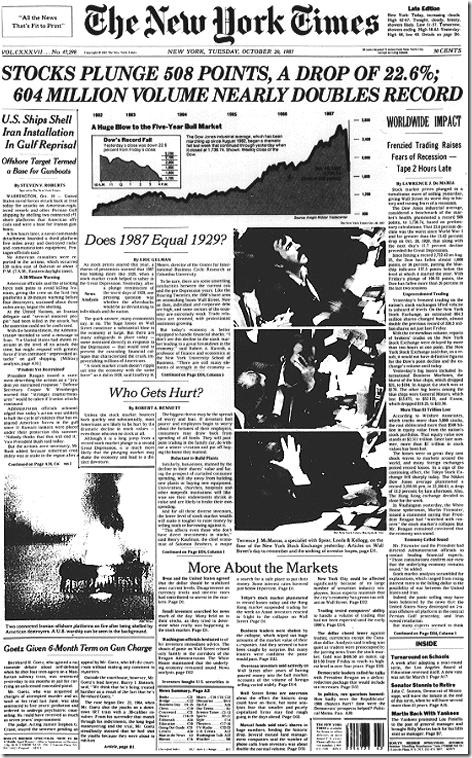 Notice: Posted by permission of AceCorp LLC. Please e-mail overnight open thread tips to maetenloch at gmail. Otherwise send tips to Ace.

posted by Maetenloch at
10:10 PM
|
Access Comments