« Grave New Worry of the Bien Pensant Left: If Tim Tebow Wins The Super Bowl, There Could Be a Christian Wildfire Resulting In Riots and Mayhem
|
Main
|
When a Young Man's Fancy Turns to Week 14 »
December 13, 2011
Overnight Open Thread - Extended Boredom Mix
How To Really Choose Your Candidate
Just ask yourself which of these possible First Ladies you'd prefer to be nagged by over the next four years.
See - that wasn't so hard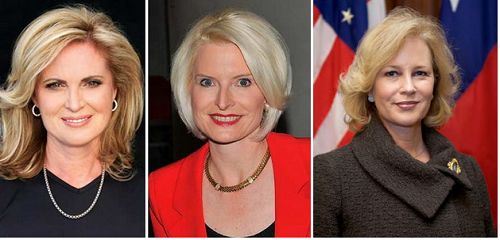 Anti-Semitism isn't just the socialism of fools - it's also a reliable marker for societies that suck.

As I've observed before in this space, countries where vicious anti-Semitism is rife are almost always backward and poor. This isn't, as anti-Semites believe, because the Elders of Zion are plotting to keep Uz-beki-beki-beki-stan poor. It is because the inability to see the world clearly and discern cause and effect relations in complex social settings is linked to many other failures in economic and political life. Anti-Semitism isn't just the socialism of fools; it is the sociology of the befuddled. The anti-Semite fails to grasp how the world works, and that failure condemns him to endless frustration. Naturally, this is the fault of the Jews.
Chelsea 'The Not-Ready-For-Prime-Time' Clinton
As far as I know Chelsea is a fairly decent person with at least some talent - who happens to have been gifted with a famous last name. The upside of this of course is the fact that it opens doors and gives her opportunities that few people will ever get. And that's a huge upside.
But the downside is that people have probably been lying to her her entire life about her real abilities. And because she got jumped to the head of the line, she never had to go through the usual gauntlet that would have forced her to improve her skills to a true professional level. So she'll probably fail publicly and have to slink away to another career.

She needs training. Lots of training. And practice. And experience.

That may come. But I can't escape the unnerving feeling that, professionally or personally, this is someone who just hasn't earned this, and probably never thought about a career in television until a few weeks ago. Across three decades in this business, I've seen too many resume reels from people a lot better: bright, eager reporters her age who have covered fires, listened to police scanners, stood in the rain outside a hospital, called up grieving widows to ask "What are you thinking?" They have sacrificed holidays and weekends to sit through school board meetings, lived off bad coffee and stale sandwiches, endured stakeouts during blizzards and live shots during hurricanes and gone without relationships and children and a decently furnished apartment just to have the kind of opportunity now handed on a prime time platter to a marginal talent like Chelsea.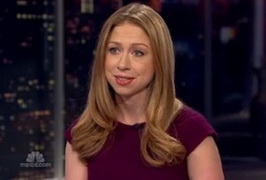 How Russians Deliver Tanks
With rockets. For when you absolutely, positively need a T-80 delivered overnight.

Hunting T-Rex?
Then make sure you have enough gun:

The cartridge, named the .700 WTF ("What The F…") and is made by fire forming a .50 BMG brass case, trimming it to 3″ in length and then sizing it. The round is loaded with a 1132 grain paper patched .700 lead cast bullet.

The rifle, with just a 16.25″ barrel, can push the 1132 grain of lead up to 2300 fps. Thats 13,000 ft/lbs of energy, right up there with the .50 BMG and far exceeding the .700 Nitro Express. The cast lead bullet has enough energy to pass clean through a 1/4″ steel plate.
Of course prudence dictates that you have a professional hunter backing you up with a Hellfire missile.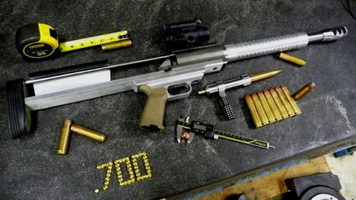 How The Luftwaffe Rescued American Fliers From Buchenwald

But as the Nazi cause became increasingly desperate, conditions at Buchenwald grew more brutal. It's estimated that at one point, as many as 500 Russian prisoners a day were shot to death, and that over the course of the war, 56,000 of the camp's 250,000 inmates were either executed, starved, worked to death or died from illness.

Fortunately for Moser, conditions in the SS-run camp apparently shocked even some members of Germany's power elite, including high-ranking members of the Luftwaffe, Germany's air force.

Luftwaffe officers had heard that Allied aviators were at the camp, and arranged a visit with the top officers among the prisoner group, a colonel from New Zealand and an American captain.

"The disgust they felt for their fellow German SS officers was clear," Moser said. "It was also certain that they did not approve of the way we were being treated."

...A week after the Luftwaffe visit, the Allied pilots at Buchenwald, which included about 60 Americans, were told to gather up their belongings. They were marched to a warehouse and handed back the clothes they had arrived in.

...Years later, after Allied forces examined camp records, Moser would learn Buchenwald's SS officers planned to execute the Allied fliers, and likely would have done so within days if the Luftwaffe hadn't intervened.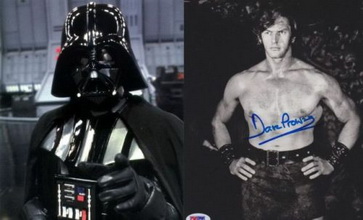 The Yahoo AoSHQ group. You know the way.
Tonight's post brought to you by Ian and Sean: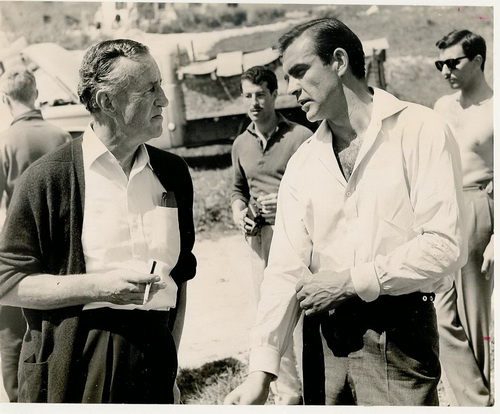 Notice: Posted by permission of AceCorp LLC. Please e-mail overnight open thread tips to maetenloch at gmail. Otherwise send tips to Ace.

posted by Maetenloch at
09:11 PM
|
Access Comments