« Oh God All Mighty, We're Never Going To Hear The End Of This
|
Main
|
CAC's Current US House Election Prediction Map »
October 10, 2010
Overnight Open Thread
End of the weekend for some, just another day for others, but all are welcome at the ONT party.
We don't normally do math here on the ONT but tonight we'll make an exception for some classic Abbott and Costello.

This was from the movie A Little Giant and they do some more movie math
here
and
here
. You know it's a shame you don't see more Abbott and Costello on TV anymore. They used to be pretty common but now you rarely see them even on the classics channels.
Gallup Polling Predicts GOP Tsunami Ahead
Boy does it - just look at these polling results compared with those from midterm elections in the last 16 years. Right now more people (56%) describe themselves as conservative than moderate or liberal combined! An amazing result given that even in the last GOP landslide year, 1994, only 40% of people called themselves conservative.
But remember that polling is not voting so make sure you get your and a friend's ass out to actually vote. Because sometimes you need a tsunami just to get past the margin of cheat.


And Real Clear Politics is
now forecasting a 50-50 Senate
. So Obama might have a use for Sheriff Joe after all.
The Wages of Anal Sex
Via Jonathon Last comes this update on Jessica Cutler AKA Washingtonienne the Senate Aide/skank who parlayed her accounts of anal sex with other Washington-types into a sex blog, a firing, a book deal, and a Playboy shoot. Her story was so inspiring that it prompted Ace to make an ill-fated foray into sex blogging himself. The results of that uh, experiment are here.
Number of ejaculations: 0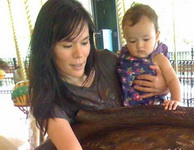 It's A Dad's Life
If you ain't down with 1080p and ornamental turtles, don't even come around.

The Neo-Nazi-Sea Monkey Connection
Harold von Braunhut is a prolific inventor who has many, many patents but he's best known as the inventor of Sea Monkeys which he created back in 1960. It also turns out that he's been a longtime supporter of Aryan Nations and contributes large amounts of money and even appeared at their annual congresses albeit somewhat awkwardly:

Floyd Cochran, spokesman for the Aryan Nations until 1992 and a reformed racist, recalls Von Braunhut as a slight, balding man with "a rather large nose for a person of the Aryan Nations." He says Von Braunhut was something of a misfit. "He'd give long speeches about numerology and he'd make references to the pyramids," Cochran says. "It just didn't play very well."
Also rather awkward is the fact that Braunhut himself is in fact Jewish. But apparently Aryan Nations is willing to overlook this minor peccadillo thanks to his generous contributions.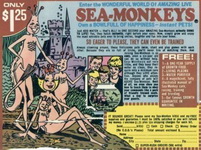 Three Years In Three Minutes
Here a Parisian photographer captures the dismantling of the EDF Tower and the construction of the Sequana Tower in its place - a 3 year process - in just 3 minutes.

3 Years At The Same Place from Ramon on Vimeo.
Menstruation Makes You Buy Crap
It's science ladies:

"Spending was less controlled, more impulsive and more excessive for women … the further on they were in their cycle," the researchers report. Strikingly, almost two-thirds of the premenstrual women reported they had bought something on impulse.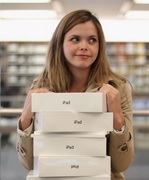 Sea Shepherd Deliberately Sank Protest Boat To Gain Sympathy Says Ex-Member
Back in January a boat of the anti-whaling group, Sea Shepard, sank after (deliberately?) colliding with a Japanese whaling ship. Later he was arrested and convicted for illegally boarding another Japanese whaling ship. Now he says that the damaged protest ship was ordered scuttled by its captain as a ploy to gain sympathy for their cause.

Moronettes - Do you Lock Up Your Underwear, Clothes While Traveling?
Uh maybe you might want to consider it when visiting the Miami area.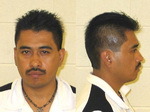 Weekly AoSHQ Commenter Standings
Top 10 commenters:
1 [557 comments] 'Kratos (Ghost of Sparta)' [78.18 posts/day]
2 [330 comments] 'logprof'
3 [320 comments] 'stuiec'
4 [316 comments] 'CoolCzech'
5 [290 comments] 'Vic'
6 [284 comments] 'Soothsayer'
7 [274 comments] '18-1'
8 [255 comments] 'Chris in Va'
9 [227 comments] 'curious'
10 [210 comments] 'Y-not'
Top 20 sockpuppeteers:
1 [122 names] 'Chris in Va' [17.12 unique names/day]
2 [74 names] 'logprof'
3 [70 names] '18-1'
4 [70 names] 'fluffy'
5 [61 names] 'Mallamutt'
6 [49 names] 'kbdabear'
7 [48 names] 'Fish'
8 [46 names] 'CoolCzech'
9 [45 names] 'runningrn'
10 [45 names] 'andycanuck'
The group. Yeah.
Tonight's post brought to you by silly walks: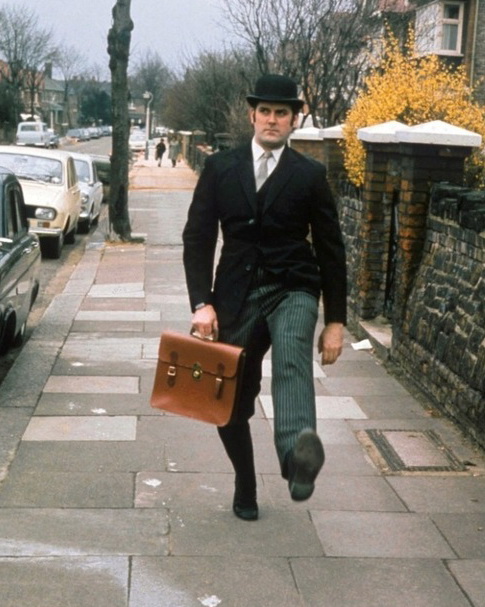 Notice: Posted by permission of AceCorp LLC. Please e-mail overnight open thread tips to maetenloch at gmail. Otherwise send tips to Ace.

posted by Maetenloch at
09:28 PM
|
Access Comments