« Charles Johnson Whines: Why Isn't The Story About Me Anymore?
|
Main
|
New Democratic Immigration Plan: Lie About What They Want »
June 10, 2010
Dutch Government: Hey, Let Us Bring Over Equipment and Expertise To Help Contain That Spill
Obama: Nah, No Thanks Son, I'm Good; I'm Just Going To Sit Back and Keep On Bein' Awesome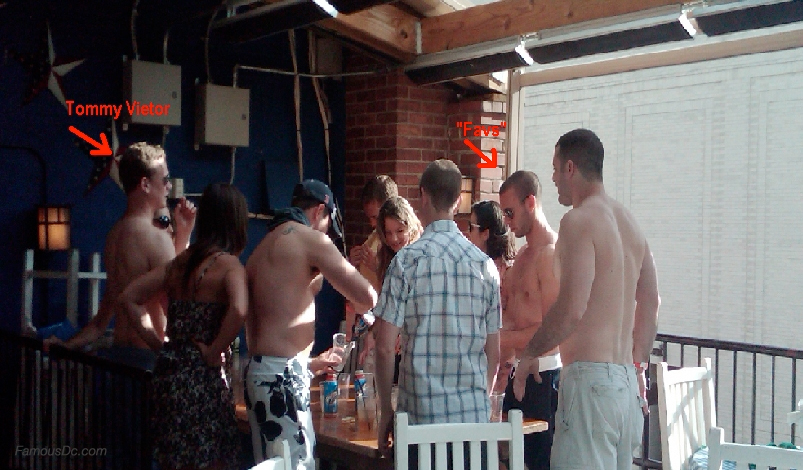 Pictured: White House Staffers engage in detailed
analysis of Dutch spill-containment capabilities,
and who should serve as anchorman in the MGD Boat Race
Offered help by a veritable Coalition of the Willing, but Captain Kickass decided it was time to "appear strong."
Or something. I am guessing at his motive.
Three days after the explosion of the Deepwater Horizon in the Gulf of Mexico, the Dutch government offered to help.

It was willing to provide ships outfitted with oil-skimming booms, and it proposed a plan for building sand barriers to protect sensitive marshlands.

The response from the Obama administration and BP, which are coordinating the cleanup: "The embassy got a nice letter from the administration that said, 'Thanks, but no thanks,'" said Geert Visser, consul general for the Netherlands in Houston.

Now, almost seven weeks later, as the oil spewing from the battered well spreads across the Gulf and soils pristine beaches and coastline, BP and our government have reconsidered.

U.S. ships are being outfitted this week with four pairs of the skimming booms airlifted from the Netherlands and should be deployed within days. Each pair can process 5 million gallons of water a day, removing 20,000 tons of oil and sludge.

At that rate, how much more oil could have been removed from the Gulf during the past month?

The uncoordinated response to an offer of assistance has become characteristic of this disaster's response. Too often, BP and the government don't seem to know what the other is doing, and the response has seemed too slow and too confused.

Federal law has also hampered the assistance. The Jones Act, the maritime law that requires all goods be carried in U.S. waters by U.S.-flagged ships, has prevented Dutch ships with spill-fighting equipment from entering U.S. coastal areas.
Ah, well, let's give Obama a break on that. After all, there was nothing a President could have done about federal red-tape. He's powerless in that arena.
To do anything about a law impeding a crisis response, he'd need a pen, and it's not like there's a bunch of pens just sitting around waiting to be used.
Come on. I'm partisan, but don't get all Star-Wars-y fantastical in your criticisms.
"What's wrong with accepting outside help?" Visser asked. "If there's a country that's experienced with building dikes and managing water, it's the Netherlands."

Even if, three days after the rig exploded, it seemed as if the Dutch equipment and expertise wasn't needed, wouldn't it have been better to accept it, to err on the side of having too many resources available rather than not enough?
Nah. Obama had already been informed the leak would take weeks and weeks to fix, and it was better, I guess, to let it leak and destroy the coastlines if doing so would keep the story underreported and thus merely environmentally disastrous, but not politically disastrous.
Better to pretend there's not a problem, and let the problem destroy the Gulf, than to admit the problem and take action about it, which draws attention to it.
Carol Browner, director of the White House Office of Energy and Climate Change Policy, told Obama at one of the earliest briefings in late April that the blowout would likely lead to an unprecedented environmental disaster, senior White House aides told The Daily Beast. Browner warned that capping a well at such depths had never been done before, and that they ought to expect an oil spill that would continue until a relief well was drilled in August, the aide said.

That early briefing on the scope of the spill—and enormous technical challenges involved in fixing it—might help explain the sense of fatalism that has infused Obama's team from the start.

Little that has happened since has changed their mind-set. Now six weeks later, the president's top advisers expect the oil spill—and the negative stories—to continue through August.

The fact that Team Obama was warned of the extent of the disaster so early on suggests that White House officials were aware of the environmental challenge long before they decided to demonstrate concern via presidential visits to the Gulf.
Similarly, Costner's oil-separating centrifuges have only recently been ordered.
"We're coming to this fight very late," said Costner. "I think everybody would recognize that...." "If we want to discuss the 'what ifs' looking back, I think you could fill in the blanks of understanding if these machines were already deployed, what we would be looking at," said Costner. "I could scale this out for you and we would be chasing this oil out at the derrick itself. We couldn't do anything about the size of the leak but we would be chasing that and we would be keeping that offshore."
I am thinking now about how often Obama was praised for being "laid-back."
Kinda not really a good thing, huh?
You know who's laid back and casual about work? Me. You wanna put me in charge of the Gulf cleanup? I promise to be up at the crack of two every day.
Interesting: I omitted a bit of Costner's statement. What I omitted wasn't germane to the point I wanted to make, which was, of course, about tardiness.
But what I omitted was actually about what seems to be his goal of cleaning up the oil spill so that oil roughnecks can get back to work, and the country can have some assurance that these rigs can drill with only an acceptable level of risk.
Seems, I stress. I don't really know his politics or his mind.
Picture Gag... suggested by Dang Straights.

posted by Ace at
03:17 PM
|
Access Comments