« East Anglia climate scientist: emails displayed "tribalism", IPCC may have "run its course"
|
Main
|
Phil Jones: damn this cooling we need it to warm up! »
November 27, 2009
Overnight Open Thread - TGIF (Mætenloch)
Welcome to turkey leftover Friday all.
RiffTrax Highlights for Twilight
RiffTrax are MP3 tracks that you play in-sync with your favorite movies. They're written and performed by the crew of Mystery Science Theater 3000 minus Joel. Here's some of their best snark on Twilight.
Oh and based on this clip Twilight is the suck.
'Sneaked' versus 'Snuck' - a language mini rant
John at Power Line is aghast that the NYT would dare use the word "snuck" on their web site in the phrase "The celebrity-seeking couple who snuck into a state dinner this week...". But to me it sounds perfectly correct. So I looked it up at Merriams and indeed 'snuck' is considered an alternative but correct past form of the verb sneak. My copy of the 1996 unabridged Websters dictionary (and we all own a copy right?) concurs and notes that snuck seems to have become the most popular form in the US and Canada in the last few decades but is still considered non-standard in Britain.
When it comes to English I'm very much a descriptivist and not a prescriptivist: my view is that English is what English-speakers actually use, not what some book says. Personally I prefer snuck over sneaked for a couple of reasons. Mainly because it sounds 'right' to me and also because I have an abiding affection for English strong verbs - ride/rode, write/wrote, sing/sang, etc.
In fact sneak comes from the Old English verb snican which means to crawl or creep (the word snake actually comes from the same root) and the OE past tense of snican is snac. So to me snuck has a fine and honorable OE pedigree no matter what some teachers say. This is just an example of how language evolves over time - what was incorrect for one generation is now perfectly acceptable for the next.
Update: Apparently the late William Safire also approved of the use of snuck.
Top 20 Unfortunate Lessons Girls Learn From 'Twilight'
Okay if you're into Twilight and over 25, your woman card is at risk.
Road Warrior Weekend
Camping and cosplay for the post-apocalyptic crowd.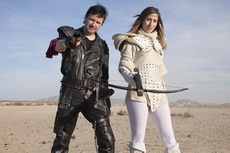 The 5 Stages of Most Relationships
Yep when you start dreaming about them dying in a fire, the end stage is near.
Into tall women? Then meet 'Babezilla' an Australian model who's over 7 feet tall
And yeah Lauraw already covered this. Oh well double posting is part of the AoSHQ way.
11 Ways Geeks Measure the World
Sadly some of you score at the deciDumDum and nanoBronson level.
Tonight's post brought to you by heartache and daddy issues: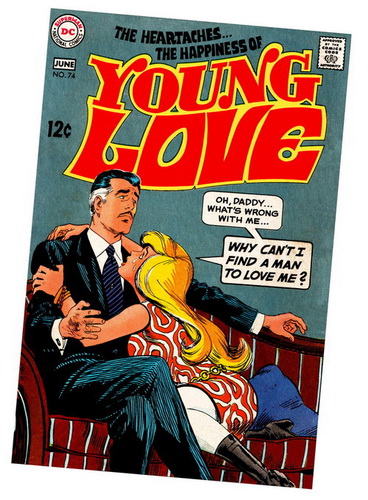 Notice: Posted by permission of AceCorp LLC. Please e-mail overnight open thread tips to maetenloch at gmail. Otherwise send tips to Ace.

posted by xgenghisx at
10:00 PM
|
Access Comments