« Colorado McCain supporters, you are needed [Alice H.]
|
Main
|
"Gobsmackingly Vile" Facts About Joe the Plumber »
October 17, 2008
Supreme Court Rules Against Ohio GOP In Voter Registration Case (BUMPED And UPDATE)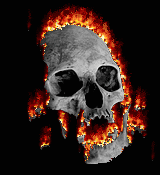 The Supreme Court is siding with Ohio's top elections official in a dispute with the state Republican Party over voter registrations.

The justices on Friday overruled a federal appeals court that had ordered Ohio's top elections official to do more to help counties verify voter eligibility.

Secretary of State Jennifer Brunner, a Democrat, faced a deadline of Friday to set up a system to provide local officials with names of newly registered voters whose driver's license numbers or Social Security numbers on voter registration forms don't match records in other government databases.

Ohio Republicans contended the information for counties would help prevent fraud. Brunner said the GOP is trying to disenfranchise voters.
Stand by for more.
SCOTUS Blog has more. It looks to my non lawyer mind that the Ohio GOP lacks standing to ask for the TRO.
We express no opinion on the question whether HAVA is being properly implemented. Respondents, however, are not sufficiently likely to prevail on the ques-tion whether Congress has authorized the District Court to enforce Section 303 in an action brought by a private litigant to justify the issuance of a TRO.

...We therefore grant the application for a stay and vacate the TRO.
The decision was reached by the full court (Per Curiam, learn a little Latin here at the HQ) and not just by Stevens, who is the Justice responsible for the 6th Circuit.
UPDATE: Commenters are wondering about the standing issue. Here's what the law, The Help America Vote Act, says about enforcement.
SEC. 401. ACTIONS BY THE ATTORNEY GENERAL FOR DECLARATORY AND INJUNCTIVE RELIEF.

The Attorney General may bring a civil action against any State or
jurisdiction in an appropriate United States District Court for such
declaratory and injunctive relief (including a temporary restraining
order, a permanent or temporary injunction, or other order) as may be
necessary to carry out the uniform and nondiscriminatory election
technology and administration requirements under sections 301, 302, and
303.
Below the fold is some of the original post that I moved just to make it more manageable in size.
Right now, and there's no reason to think it will change, we are back where we started and Bruner doesn't have to do anything with those 200,000 or so mismatched voter registrations.
As many are pointing out in the comments and at the Election Law Blog, if private individuals can't bring suit to enforce the Helping America Vote Act, it's up to the US Department of Justice. Don't hold your breathe waiting for that, they are too busy investigating people who dare point out that it's illegal for non-citizens to vote.

*After reading the opinion I reworked the headline to better reflect to the Court's order.

posted by DrewM. at
01:19 PM
|
Access Comments