« Shock: Madison Cornbread Accused of Lying Again
|
Main
|
You're A Better Man Than I Am, ONT »
September 29, 2023
It Came From the Nineties Cafe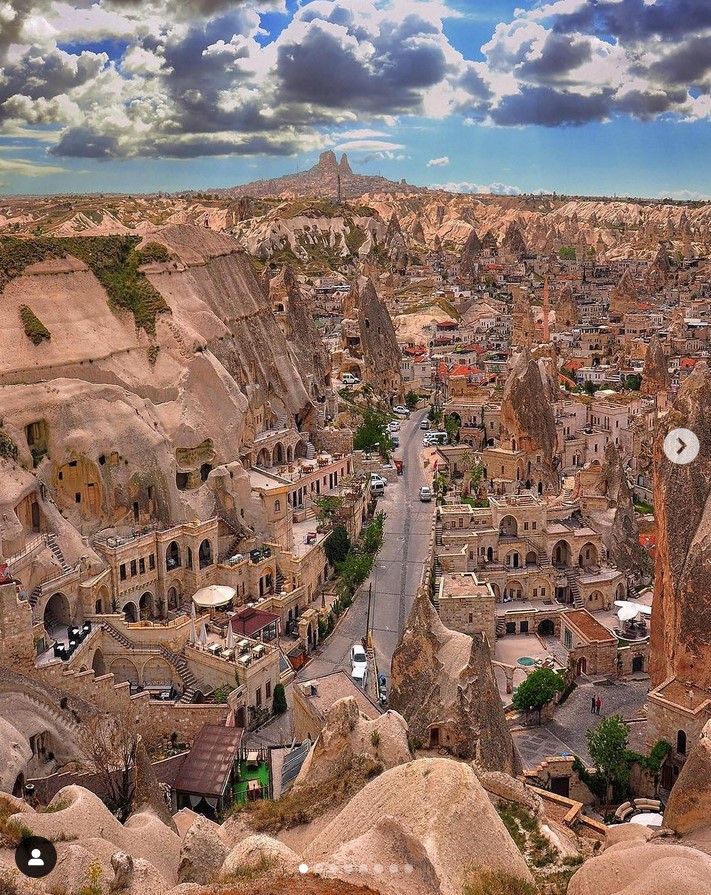 Cappadocia by @kyrenian
Controversial opinion: Pop music was better in the 90s than the 80s. And it was the last time pop music was good.
And there was actually rock on the pop charts. A lot of it.
These songs were actually all mostly hits, some of them big hits. Even though some are hard rock. Even Canadian kid-show pop queens were recording hard rock hits. That hasn't happened on the charts since... well, since the 90s.

You've got to trust your instincts/and let go of regrets/you've got to bet on yourself now, star/'cause that's your best bet
This one's hard because the lyrics either say the song's name or drop some blasphemy. So the best I can do is: Waaaah-waah-waah-waaaaah-wah-wah...!
I want you to know/I'm hap-py for you/I want nothing but/the best for your both (Spoiler: She doesn't mean it.)
More of a novelty, but memorable: This bed's on fire with passion and love/the neighbors complain of the noises above/but she only [sings] when she's on top That's the radio edit of the lyric.
I woke the same as any other day/Except a voice was in my head/It said seize the day, pull the trigger, drop the blade/And watch the rolling heads
And I don't like a thing about your mother/And I, I hate your daddy's guts too/And I don't like a thing about your sister, no, no/'Cause I, I, I think sex is overrated too
The comfort of a knowledge of a rise above the sky above could/
never parallel the challenge of an acquisition in the here and now.
screaming)I can't stand it, I know you planned it/I'ma set it straight, this Watergate/I can't stand rocking when I'm in here/'Cause your crystal ball ain't so crystal clear

Somebody once told me/the world is gonna roll me/I ain't the sharpest tool in the shed/She was looking kinda dumb/with her finger and her thumb/in the shape of an "L" on her forehead
"I had visions/I was in them/I was looking into the mirror/to see a little bit clearer/The rottenness and evil in me."
The next lyrics give it a way a bit:
Fingertips have memories
Mine can't forget the curves of your body
And when I feel a bit naughty
I run it up the flagpole and see
Who salutes, but no one ever does
Run and tell all of the angels, this could take all night/Think I need a devil to help me get things right/Hook me up a new revolution, 'cause this one is a lie/We sat around laughin' and watched the last one die
I was frying on the bench slide in the park across the street/L-A-T-E-R that week/My sticky paws were into making straws out of big fat slurpy treats/An incredible eight-foot heap
In the time of chimpanzees, I was a monkey/Butane in my veins, and I'm out to cut the junkie/With the plastic eyeballs, spray paint the vegetables/Dog food stalls with the beefcake pantyhose/Kill the headlights and put it in neutral/Stock car flaming with the loser in the cruise control A little later: Soyyyyy... un peredor...

I swear I never took it for granted, just thought of it now/Suppose I abused you, just passing it on/Go!/F*ck!
And I feel, so much depends on the weather/So is it raining in your bedroom?/And I see, that these are the eyes of disarray/Would you even care?

Hey, look around today/Everything don't need to be the same/Feel, I'm feelin, lonely people/People just like me who go it alone/I guess I'm gonna go it alone
Dead I am the pool, spreading from the fool/Weak and want you need, nowhere as you bleed/Dead I am the rat, feast upon the cat/Tender is the fur, dying as you burn. The updated video is much better than the original.
Cheese smells so good/On a burnt piece of lamb/Fag of the year/Who could beat up your man
Please tell me why/My car is in the front yard, and I'm/Sleeping with my clothes on/I came in through the window last night/And you're gone, gone

Hello, Speak up, Is there somebody there?/These hang-ups are getting me down/In a world frozen over with over-exposure/let's talk it over, let's go out and paint the town
Color me any color/Speak to me in tongues and share/Tell me how you'd love to hate me/Tell me how you'd love to care/[Bridge]Well I just want/To shake us up/Well I just want/I just want to/To shake us up
We love the all, the all of you/Where lands are green, and skies are blue/When all in all, we're just like you/We love the all of you
I got my head checked/By a jumbo jet/It wasn't easy/But nothing is, no/[Chorus](Woo-hoo) When I feel heavy metal/(Woo-hoo) And I'm pins and I'm needles/(Woo-hoo) Well, I lie and I'm easy/All of the time, but I'm never sure why I need you/Pleased to meet you
It's all about the he-says she-says bullshit/You better let shit slip, or you'll be leavin' with a fat lip By the way, gotta warn you, the girl who flips up her top is underage. I looked it up a long time ago. Not sure how that made the cut on MTV. Also please enjoy this mash-up/parody.
And that parody rolls right into this one: What's with these homies dissin' my girl?/Why do they gotta front?/What did we ever do to these guys/That made them so violent?
[Pre-Chorus] Woo-hoo, but you know I'm yours/Woo-hoo, and I know you're mine/Woo-hoo, and that's for all of time
A lot of videos in the 90s were on that retro tip: Sell the kids for food/Weather changes moods/Spring is here again/Reproductive glands
There's no going back to that/I'm so numb, can't even react/Didn't say it's not okay/But we aren't feeling the same way/I ain't telling you a secret/I ain't telling you goodbye
Mama tells me I shouldn't bother/That I ought just stick to another man/A man that surely deserves me/But I think you do/So I cry and I pray and I beg

Someone said Give peace a chance/(and that's all that we're saying)/While we're sitting on the fence/(Pretending)Our hearts are in the right place/But your faces shows a trace of
Hypocrisy/Don't tread on me/Now you can see
Wake up, kids, we got the dreamers' disease/Age fourteen, they got you down on your knees/So polite, we're busy still saying please/Frienemies, who, when you're down, ain't your friend/Every night we smash a Mercedes-Benz/First we run, and then we laugh till we cry

You think that we connect/That the chemistry's correct/Your words walk right through my ears/Presuming I like what I hear
Chickity China, the Chinese chicken/You have a drumstick and your brain stops tickin'/Watching X-Files with no lights on/We're dans la maison/I hope the Smoking Man's in this one/Like Harrison Ford, I'm getting frantic/Like Sting, I'm tantric/Like Snickers, guaranteed to satisfy/Like Kurosawa, I make mad films, 'kay, I don't make films/But if I did they'd have a Samurai
This one might be a little obscure, but it's kinda great in a deeply stupid way: Now I know your heart, I know your mind/You don't even know you're being unkind/So much for all your highbrow Marxist ways/Just use me up and then you walk away/Boy, you can't play me that way
I'm the cream of the crop, I rise to the top/I never eat a pig 'cause a pig is a cop/Or better yet a Terminator, like Arnold Schwarzenegger/Tryin' to play me out like as if my name was Sega
Went down the highway/Broke the limit, we hit the town/Went through to Texas/Yeah, Texas, and we had some fun/
On to some more conventional cafe stuff:
So are the tigers included in the rent, or...?
Triple play: Switzerland, horse, pretty girl. Lot of leg in the second video.
More amazing vids of Switzerland.
Iceland accompanied by a guy doing The Crow cosplay.
More Iceland. Wow.
Arguing with a goat. In your heart, you know the goat is right.
Introductions are in pawr-dor.
You spend $30 on cat toys. The cat ignores them and plays instead with the receipt, which is now destroyed so you can't return the toys.

Some amazing elephant videos, not all of them cute -- elephants can be scary, too.
In the third clip, a guy stands firm against a charging elephant, causing the elephant to stop his charge.
The fifth clip shows a mama elephant protecting her baby from a charging lion.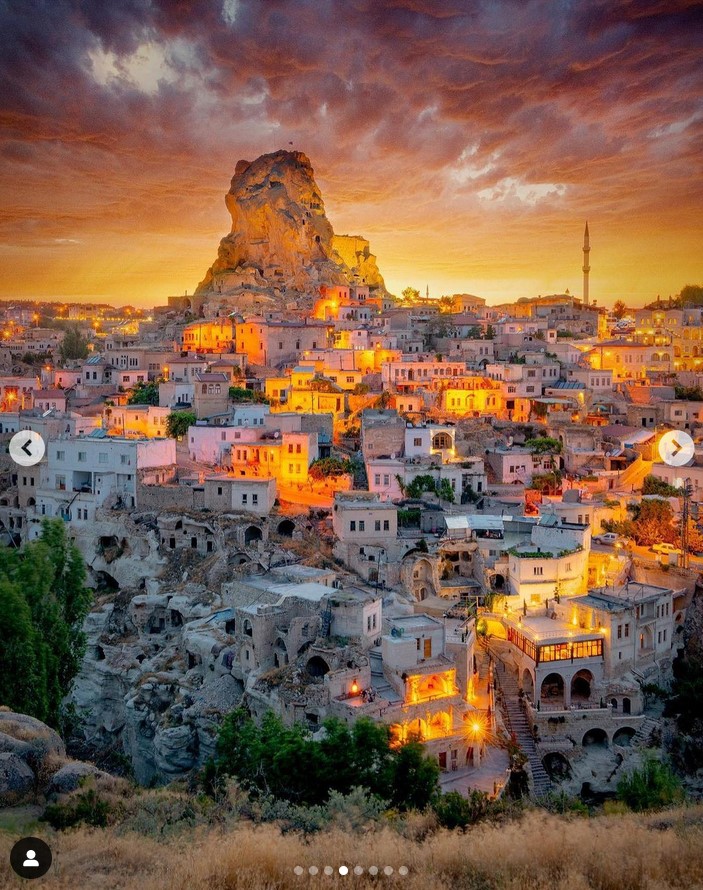 Also Cappadocia, also by @kyrenian

posted by Disinformation Expert Ace at
07:30 PM
|
Access Comments