« Inventive ways to protect the rights of the LGBTQIA "community" to smut for children
|
Main
|
Ace of Spades Pet Thread, June 10 »
June 10, 2023
Gardening, Puttering and Adventure Thread, June 10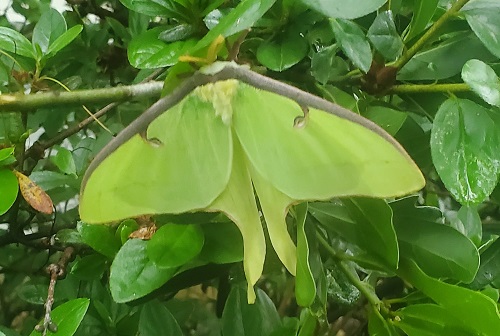 Hi, everybody! Anything going on in the garden or in the outdoors?
We've heard from Tom Servo, who sent in the lovely photo of the Luna Moth above. A Moon insect in June, sort of:
Here's one that was the highlight of my weekend - found this just out of a chrysalis in my front yard! My grandson noticed that if you zoom up on it, it's wings look more like a painting than like an actual living creature. Also it's the only moth or butterfly I know of that's shaped like a B-2 bomber.

God decided to have fun with design that day!
Plus a great idea that turned out well:
I had a very visible bed in front of my house where all the foundation plantings froze, and I didn't want to make some big plan . So I chose to just fill it with gladiolus bulbs and a few other things - you can see a nice big bunch of Dahlias in the lower right of this photo. Easy to do, and it has come out looking better than I thought it could!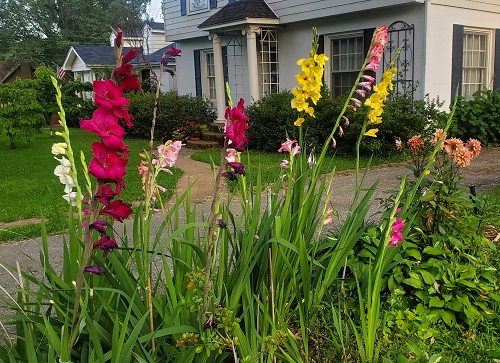 Striking!
*

Edible Gardening/Putting Things By
Farm report:
Got our first good cantaloupe this week. Served it with a scoop of Tillamook Peaches and Cream Ice Cream. Once a year.
California cherries and strawberries have been a little late because of all the rain, and cherries have had more doubling than usual. But they have been good. Some orchards probably go flooded out.
Do you do anything with sweet cherries besides eating them straight?
*
Fresno State Sweet Corn returns to market. Have you got local corn yet? Do you grill it?
*
News about the Kern River and the California Aqueduct
*
Tuesday was World Pest Day.
*
Here's a big farm machine to help control pests and weeds. I don't think this one is available for home gardeners.
*
Adventure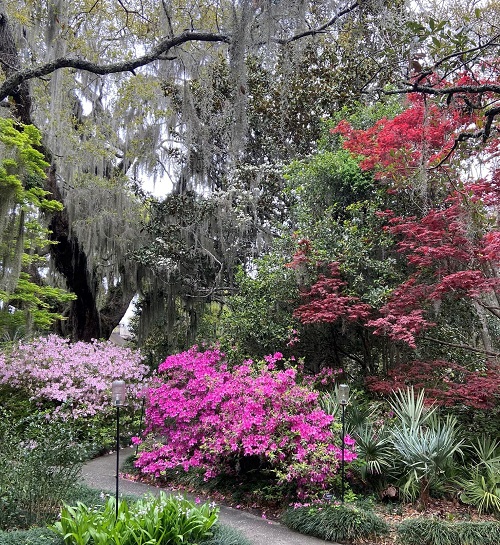 Above, a photo from Brookgreen Gardens a little earlier this year. The mom who took the photo will be moving away from South Carolina soon, and will miss the Botanical Gardens.
*
Gardens of The Horde
I've been worried that the El Nino means a dry summer for the Mid-Atlantic, and so far it's worse than I expected. Not a drop of rain for me in June so far, but my roses had a very nice first bloom in May. They'll need a lot of water to keep going this summer, so I have my hoses out for weekly waterings. My now-crispy lawn is on its own, though.

Carefree Beauty started it off in early May, followed by Macy's Pride,
then Orange Impressionist, Centennial, Salmon Impressionist and finally
First Crush. The roses have all recovered from being dug up and moved
around my yard 3 years ago.

badgerwx
Great news about the roses. They look great!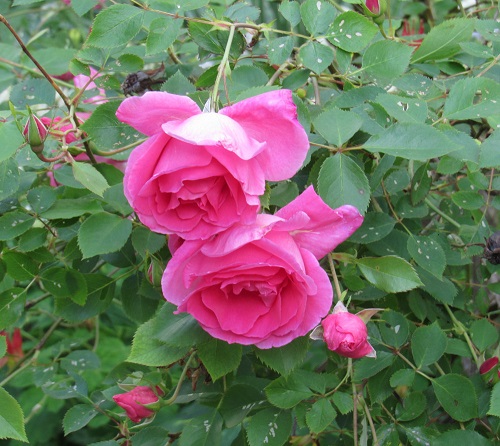 Carefree Beauty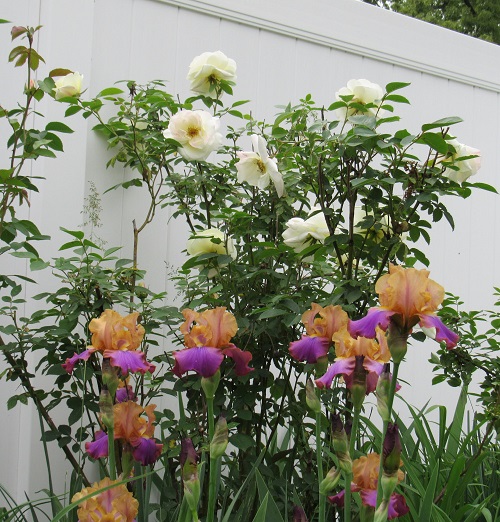 Macy's Pride with Iris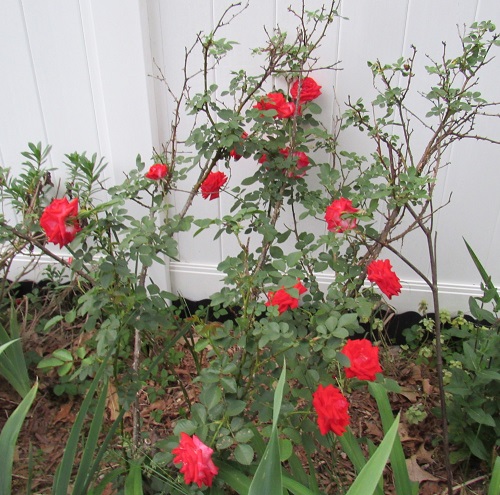 Orange Impressionist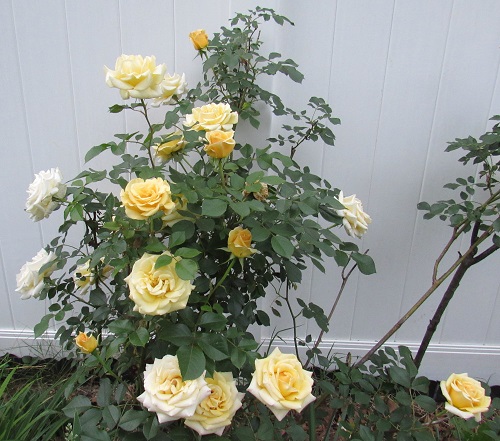 Centennial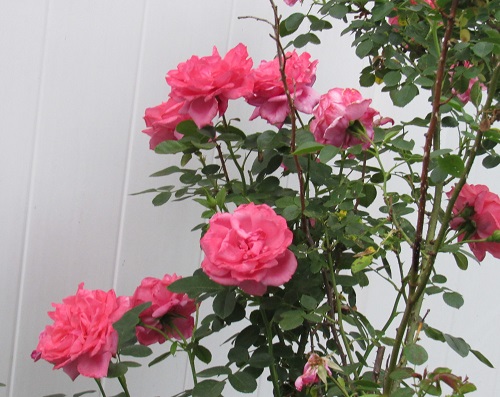 Salmon Impressionist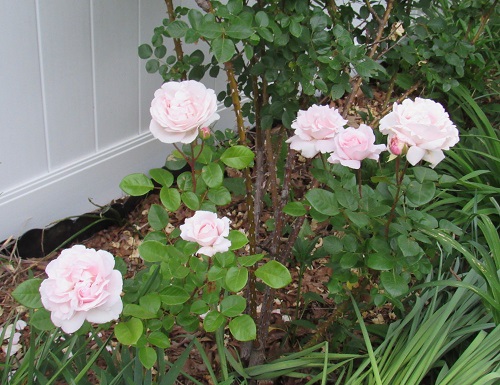 First Crush
First Crush bloomed Last? Love them.
Hope everyone has a nice weekend.

If you would like to send photos, stories, links, etc. for the Saturday Gardening, Puttering and Adventure Thread, the address is:
ktinthegarden at g mail dot com
Remember to include the nic or name by which you wish to be known at AoSHQ, or let us know if you want to remain a lurker.

Week in Review
What has changed since last week's thread? Gardening, Puttering and Adventure Thread, June 3

Any thoughts or questions?
I closed the comments on this post so you wouldn't get banned for commenting on a week-old post, but don't try it anyway.

posted by K.T. at
01:26 PM
|
Access Comments