« Gardening, Puttering and Adventure Thread, June 3
|
Main
|
The Weekend Hobby Thread »
June 03, 2023
Ace of Spades Pet Thread, June 3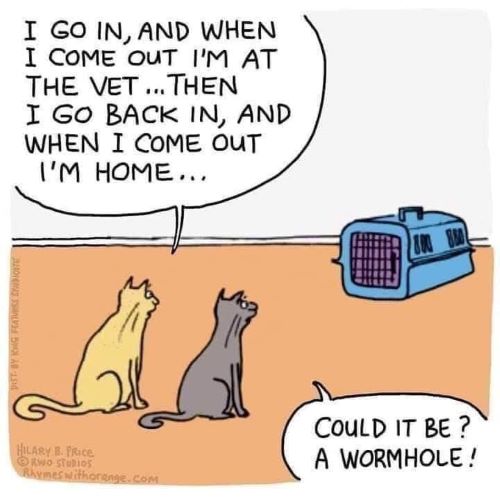 * * *
Good afternoon and welcome to the almost world famous Ace of Spades Pet Thread. Thanks for stopping by. Kick back and enjoy the world of animals.
Would you like a treat?
Let's relax a little with the animals and leave the world of politics and current events outside today.
* * *
We promised some chicken content today. Well, here are some eggs. They look nicer than most eggs, I think.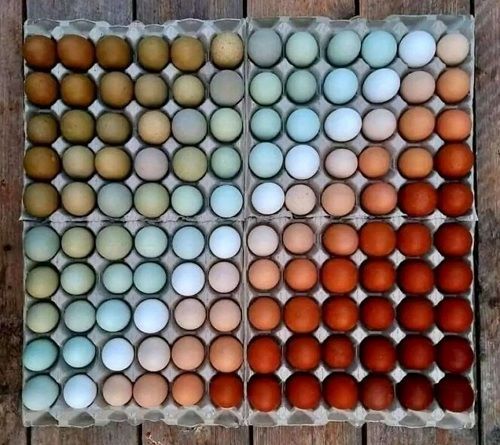 * * *
Keeping hens in the back yard used to be encouraged. Have you ever kept chickens? Got tips for the rest of us?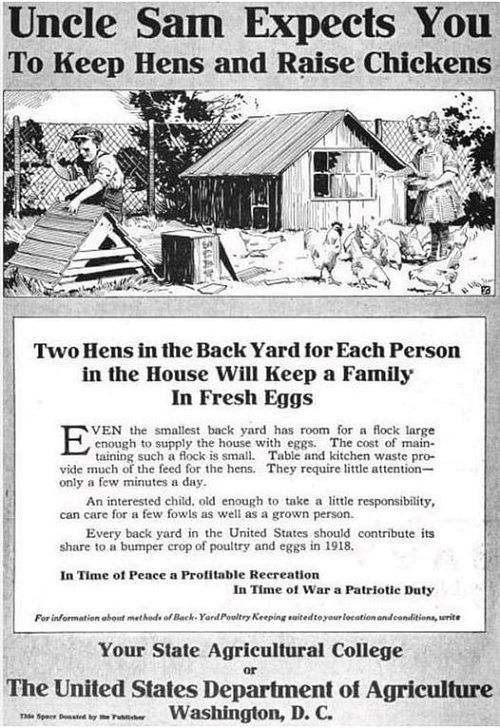 * * *
Here's a rooster after his shower. He went back outdoors.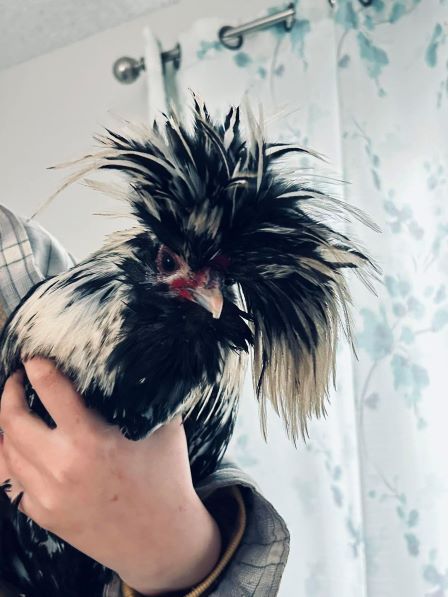 * * *
Here is a kitty that's afraid of chickens. Something to keep in mind.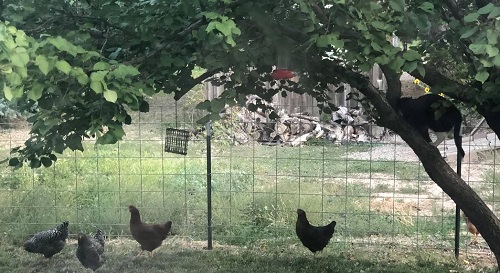 * * *
Sometimes there are reasons to be afraid of chickens. Ever had a run-in with a rooster? I have.
With a hen?
* * *
These are not chickens.
Meet The PetMorons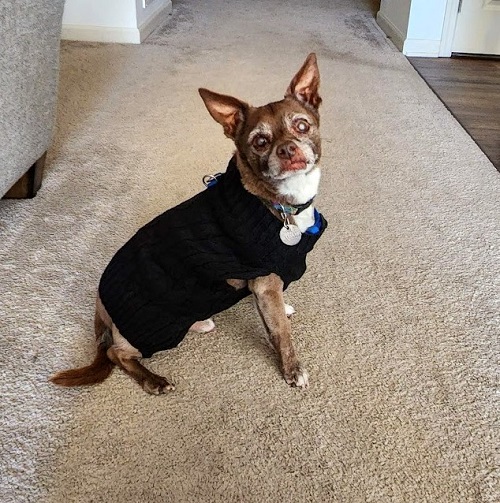 This last Thursday, the spousal unit and I said goodbye to Bosco (The Chocolate Rocket),aged 16years (approx.) who we have shared before on this page. He crossed over the Rainbow Bridge a little after 5PM CST with my wife and I at his side to the end. He was a very good boy although his breath was from the pits of hell.

My wife was a licensed childcare provider for the entire time that Bosco was with us (except the last year, we retired and moved out of California) and was universally loved by all of the children who were under our care. Bosco would go from child to child's lap to see who would give him the most love, the younger the child the better. The little children would sometimes put their hands in Bosco's mouth, at such time Bosco would growl and snarl as if he was ripping the kids arm off while as the same tome chewing on the kids hand like it was a toy (at the same time the kid would be giggling and laughing). Yes, we closely watched to insure that no one was injured. Bosco just didn't like big kids or adults. The loss of Bosco hurt us more than the loss of Sugar, our first Beagle some 6 years ago.

Eric (the OC Tanker)
So sorry for the loss of you great friend, Bosco. Sounds like he was full of personality.
* * *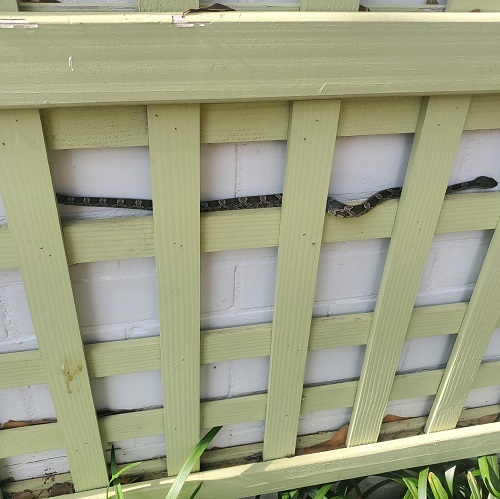 This is the Texas Rat Snake I found in the trellis next to my back door. I don't mind him, if he'll (or she'll) live up to their name and do their job, I'm glad to have them around!

- Tom Servo
Snake looks like an explorer. Looks like you have a new PetMoron.
* * *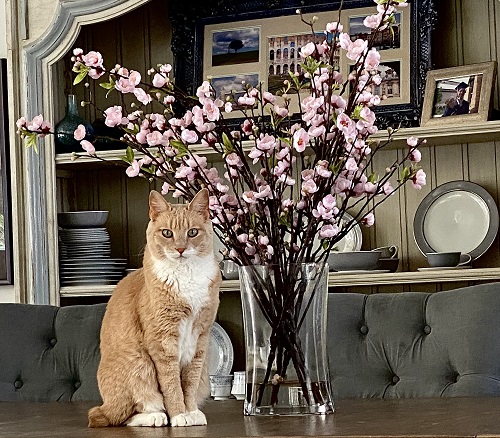 Louie

Lives with his brother Jojo and is much happier since the dogs moved out. Now just have to steer clear of the human toddler who visits from time to time.
Life is mostly very very good for this handsome fella.

Sign me

Long time lurker
Louie looks like a very refined cat. Thanks for sharing that great photo.
* * *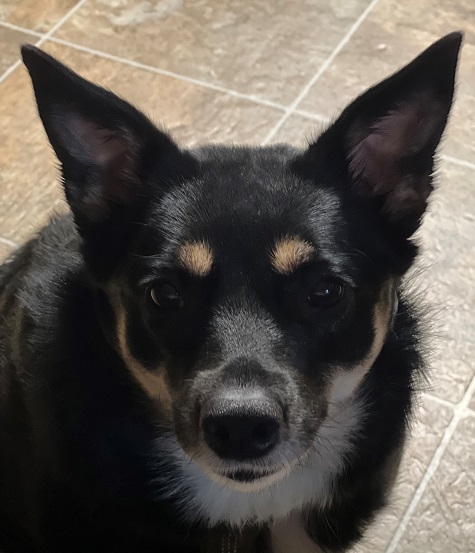 Na'Toth

We believe she's a Kelpie-Stumpy Tailed mix. Either way, she's a cuddly couch potato with a sharp mind. Her greatest joy is "deer hunting" from the console of our car as we drive down two-tracks looking for deer to bark at.

Don Draper
A great face . . .
* * *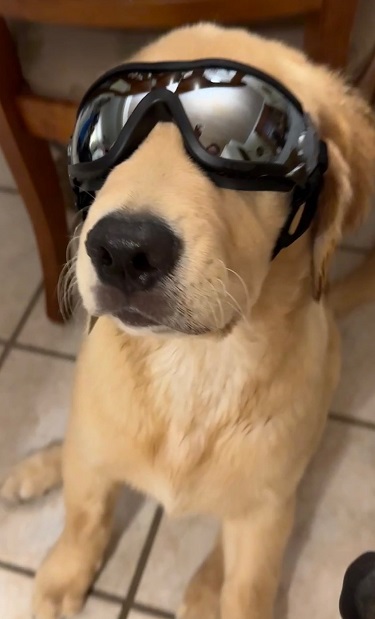 &&&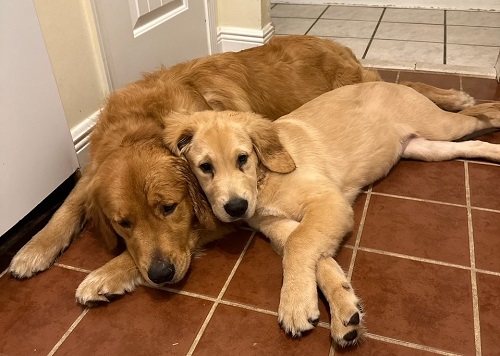 Young Golden Retrievers: First is Bodie with his shades on! The second is Jake and Bodie relaxing after playing outside!

Just a lurker at AOS in Destin . . . thank you for all the work y'all do!
Those two look like great friends for each other, and for you.
* * *

What a wonderful collection of pet personalities today. Thank you each and everyone for sharing your pets with us. Kindltot on deck.
If you would like to send pet and/or animal stories, links, etc. for the Ace of Spades Pet Thread, the address is:

petmorons at protonmail dot com

Remember to include the nic or name by which you wish to be known when you comment at AoSHQ, or let us know if you want to remain a lurker.
Until next Saturday, have a great week!
* * *

If you start feeling nostalgic, here a link to last week's Pet Thread, the Ace of Spades Pet Thread, May 27 All dogs last week! Well, plus other Animals of the World.
I closed the comments on this post so you wouldn't get banned for commenting on a week-old post, but don't try it anyway.

posted by K.T. at
03:15 PM
|
Access Comments