« The Music Thread: Politics-Free (Except For A Couple Of As*h#les)
|
Main
|
Daily Tech News 30 April 2023 »
April 29, 2023
Saturday Overnight Open Thread (4/29/23)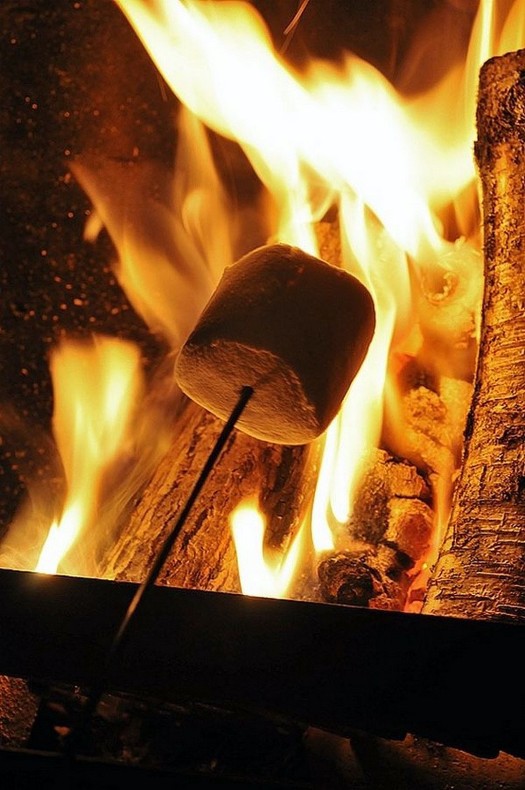 ***
***
***
***

I saw this Wednesday while prepping The ONT. I thought it was a good Saturday video.
***

Here in the Frozen Tundra we still have snow on the ground, ice on the lakes and between tonight and Monday we could get another 11" of white privilege global warming. But, someday summer will be here.
And when it does it will be time to grade those annoying insect bites.(H/T CBD)

Ranking the Pain of Stinging Insects, From 'Spicy' to 'Shockingly Electric'

Remembering one passionate entomologist who poetically described and classified more than 70 species' painful stings.

Scroll down to see a full-scale pain index, with Justin Schmidt's own poetic descriptions.
***
Hey guys, about that exotic romantic surprise..... Be careful.

THIS is the moment a teenager blindfolded her boyfriend with the promise of a romantic surprise before allegedly luring him to be shot dead in a hail of bullets by her lover.

Footage shows the girl - understood to be a 17-year-old Venezuelan national - smiling playfully as she ties a zip-up top around Romer Campos Meza's head.
***

Well it did sound good in the faculty lounge.

A pensioner was left bloodied and bruised when he became the latest casualty of an "optical illusion" cycle lane and tripped over twice in the same day.

The cycle lane was opened in Keynsham's high street in March last year after nine months of work.
***

I wonder what was going through her mind. Elephant has last laugh.

A woman in India was attacked by an elephant after teasing him with a banana.

She daringly held a banana up towards the creature's mouth before pulling back just as he opened his mouth to chomp.

The young woman could be seen smiling at the pachyderm as she dangled the fruit in front of her, but he clearly saw through the ruse, swinging his trunk and tusks, hurtling her backwards through the air.
***
Even garbage cans have the need for speed.

Humanity's need for speed knows no bounds. As if that statement required more proof, a science guy named Chris Rollins designed a motorized trash can capable of hitting 63 mph. That's a new record, to be clear, as it actually had to eclipse the mark of 48 mph set by another go-fast garbage receptacle.

Earth ... What a place.

Rollins' YouTube channel is where he gives a full rundown of the eight-week trash can crash course—emphasis on crash. He nearly broke his neck during his final attempt at Redline Raceway, pushing the machine's limits a little too far. Who would've known that a thrown-together three-wheeler with a bike tire up front was sketchy?

Now, it's not like Rollins expected his creation to be infallible. He's totally open about the rushed product being far from perfect; the first version of the project only had a quarter-inch of ground clearance. But he wasn't after perfection in the first place. He was after speed.
***

Before Gene Simmons of KISS there was this guy.

In 1890, Dr. James McNaught of Manchester reported in The British Medical Journal the strange case of a 24-year-old factory worker whose burp caught on fire while he was holding a match, badly burning his face and lips. McNaught managed to replicate the burning belch with the man in his office, confirming it really did happen. He diagnosed the problem as the "eructation of inflammable gas" from the man's stomach.

McNaught concluded that the man suffered from a disorder that caused food to ferment in his stomach and produce flammable gas, instead of being digested. He advised the man to eat foods that would pass more quickly out of his stomach, to avoid the fermentation.

No word if Sous Vide would have been helpful.
***

Former Arkansas Governor Asa Hutchinson, You and your Walmart cronies can do better. Much better.

Walmartians: People of Walmart
There's a special kind of people you only see at Walmart. These weird folks are known as "People of Walmart" or "Walmartians". They can be easily identified by their questionable wardrobe choices, some Walmartians are known to engage in peculiar activities, such as riding around on motorized carts while eating a bucket of fried chicken and blasting country music from their boombox, others may be found attempting to haggle with the self-checkout machine over the price of a bottle of Coke. So the next time you venture into Walmart, keep your eyes peeled for these fascinating specimens. Meanwhile scroll down for some of the craziest examples!
I remember my Mother telling me never to judge a book by its cover. But C'mon Mom.......
***
The ONT Musical Interlude & Self-Interest Emporium
&&&
***

Measure twice, cut once or you to could be our Genius Award Winner.

A couple who built an extension two and a half inches into their neighbour's land have been told to demolish the £80k addition to their home.

Shabaz Ashraf, 45, and his wife Shakira, 40, were also handed a £200,000 legal bill for their troubles after their neighbours took them to court over the 68mm-long incursion into their garden. Neighbours Avtar Dhinjan and his wife Balvinder complained that the extension to the Ashraf's £700,000 home was "encroaching" into their space.
***
Tonight's ONT has been brought to you by Lines Drawn In The Grass.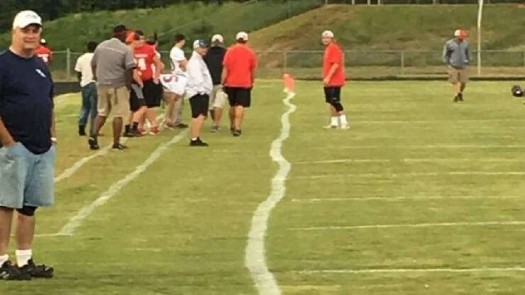 Notice: Posted with someone's knowledge at the Ace Media Empire & AceCorp, LLC. Tonight's ONT is what it is.


posted by Misanthropic Humanitarian at
09:58 PM
|
Access Comments