« LOL: Anheuser Busch Throws Fratty Millennial VP Under the Bus, Stating That "No One on a Senior Level" Was Aware of the "Mistake" of Making Dylan Mulvaney the Surgically Altered Face (and Surgically Unaltered Penis) of Bud Light
|
Main
|
Beaver Retriever Cafe »
April 13, 2023
Quick Hits
Breaking news: Femmy slapcock gets all emotional and hysterical.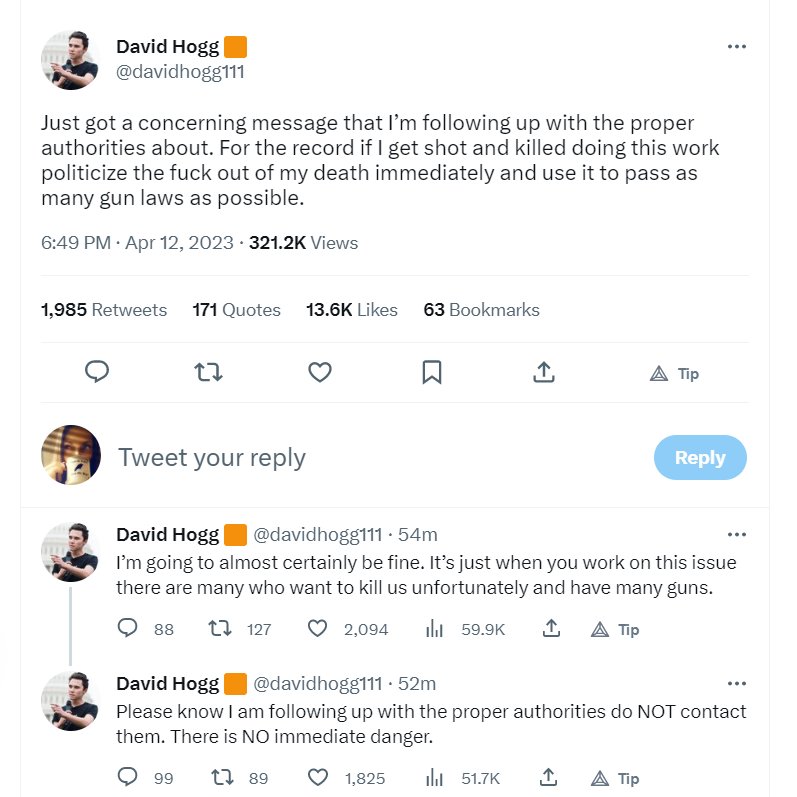 I think we've found a competitive field where women have an advantage over men.
Caution, TikTok video. Young women talk up how great Kamala Harris is, and then lapse into awkward silence when they're asked what specific accomplishments of hers they find so inspiring.
Ladies and Gentlemen: You have been duly Served.
Joe Biden got all excited from that video of the Dalai Lama telling a little boy to suck hi tongue. "Let's go lick the world," he tells baffled onlookers in Ireland.
Papa Ice Cream struggled to follow the complicated ideas being expressed by Irish children.
MR. HUNTER BIDEN: In the back. He's got a question.

THE PRESIDENT: What's your question?

CHILD: What's the top step to success?

THE PRESIDENT: What's the top what?

CHILD: Step -- steps -- step to success.

THE PRESIDENT: What's the top step to succ- -- to success?

CHILD: Yes.

THE PRESIDENT: Oh, well, making sure that we don't all have COVID. What -- why -- what are we talking about here?

CHILD: Like --

MR. HUNTER BIDEN: If you can -- what's the -- what's the key to success?

THE PRESIDENT: Oh, what's the key to success? You know what I found out is the key to success is? And I'm not sure I'm the best guy to explain it; these guys can tell you.

The key to success is whenever you disagree with someone, it's okay to question their judgment -- whether they're right or wrong -- but it's never okay to question their motive. If you question their motive, then you never get to be able to agree.

For example, if you say to somebody, "The reason why you don't agree with me is because you are stupid, you are bad, you are -- you just don't like the people I like."

Instead of saying I just didn't -- just tell you why, I disagree with you because of the following things. Because once you question somebody's motive -- why they're doing something -- because you don't know. In fact, what happens after that, you can never get an agreement, get together.

I learned that lesson a long time -- I say to that to all the embassy folks, too -- I learned that a long time ago.
Biden is such a Sure Hand at the Tiller of State -- just like Never Trump promised us-- that an ally, the PM of Northern Ireland, had to specifically warn him not to engage in his usual casual ethnic slurs that supposedly make him "folksy" by stirring up conflict in the strife-plagued province.
You have to tell Joe Biden specifically not to begin attacking Protestants and loyalist inhabitants of Northern Ireland or else he might just start a war to sound "folksy."
President Joe Biden needs to be on best behavior during his visit to Northern Ireland and avoid making any anti-British gaffes that could further derail the region's deadlocked political system, according to one of the province's MPs.

Claire Hanna, who represents South Belfast for the nationalist Social Democratic and Labour Party, said unionists were ready to seize on any clumsy jokes or asides for political gain.

But Biden has a habit of peppering remarks about his Irish links with memories of his mother's anti-English sentiment and dubious jokes about the Protestant community.
Thanks, NeverTrump! America is back, baby!
By the way, Biden's Society of Geniuses is up to their usual standards of unimpeachable excellence.
Police investigating security breach around President Biden's Northern Ireland visit after sensitive documents found in street


Police have launched an investigation after a document outlining details of US President Joe Biden's trip to Northern Ireland was found on the street by a member of the public on Wednesday.

The Police Service of Northern Ireland (PSNI) said they were "aware of a security breach," following the incident that was first reported by BBC Radio Ulster.

"We take the safety of visiting dignitaries, members of the public and our officers and staff extremely seriously and will put the appropriate actions in place," the police statement added.


The document appears to outline police deployments for Biden's visit, which began with events Wednesday in Belfast to mark a quarter-century of the Good Friday Agreement.
My book, What Are We Talking About Here?: The Wit and Wisdom of Joe Biden, will be released as a prestige-format paperback by Penguin Classics ("If it's old and stupid, it's Penguin!") in 2024.

posted by Ace at
06:15 PM
|
Access Comments