« Quick Hits
|
Main
|
Welcome Aboard A Guest ONT—01/11/2023 [Roger Ball] »
January 11, 2023
Live Every Week Like It's Shark Week Cafe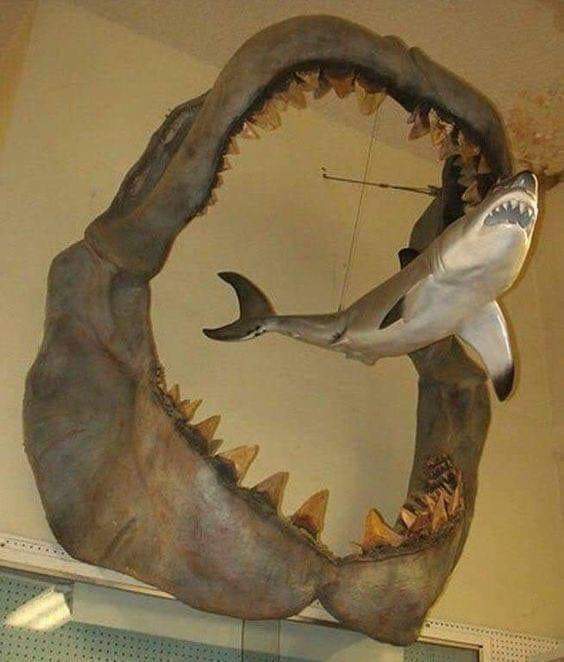 Jaws of the megalodon shark,
which lived 23 million to 3.6 million years ago,
posed around a model of a modern Great White Shark.
From Weird and Terrifying.
Hand fishing. Content warning. It's a big tough to watch. Chomp chomp.

Tiger saves man from deadly leopard attack. Not really. It's a media lie, except cute.
Sea otter helps clean the pool.
Little boy gets first kiss, and really likes it! Man, when I was his age, I was totally gayballz, if I'm being honest. I was basically garrett, jr.
Steve Inman: Compilation of Mom Law videos.
Steve Inman: Compilation of armed citizens vs. thugs. Content warning for deadly violence, starts right off with the shooting of the guy at the taqueria in Houston and it's not censored. Now that I've seen the shooting, I can say more definitely: It's not at all clear the perp was leaving the scene. Yes, he was walking towards the door, but he could just as easily have been pacing back and forth along the aisle as actually heading for the exit. The shooter would not have known his intention.
These goats make me want to be a better man. Or a goat.
This dog is going off.

posted by Ace at
07:27 PM
|
Access Comments