« Courts Deal Gender Extremists Two Setbacks, Okaying Laws Requiring Students To Use Their Correct-Sex Bathrooms and Play on Their Correct-Sex Sports Teams
|
Main
|
Live Every Week Like It's Shark Week Cafe »
January 11, 2023
Quick Hits
Noted Tough-Guy C*ck Dan Crenshaw -- he'll grab you by your pencil-neck as he bullies you into power-banging his wife up her crapflap -- apologizes for calling actual conservatives "terrorists."
Just kidding. He didn't apologize. He called people who objected to being called enemies of the state against whom deadly force should be used "sensitive."
Texas Republican Rep. Dan Crenshaw apologized on Sunday for referring to some of his GOP colleagues as "terrorists" during negotiations that led to the election of Rep. Kevin McCarthy (R-CA) as House speaker.

Crenshaw shared the apology during an interview on CNN's "State of the Union" with Jake Tapper.

"Look, things get heated and things get said. Obviously, to people who took offense by that, it's pretty obvious that it's meant as a turn of phrase," Crenshaw said.

"I've got pretty thick skin. I'm called awful, vile things by the very same wing of the party that I was fighting at that moment. So I was a little taken aback by the sensitivity of it. But to the extent that I have colleagues that were offended by it, I sincerely apologize to them. I don't want them to think I actually believe they're terrorists. It's clearly a turn of phrase that you use in an intransigent negotiation," he added.

Crenshaw, a former Navy SEAL, had referred to the 20 GOP holdouts against McCarthy as "terrorists." He later doubled down on his remarks but explained they weren't intended to be taken literally.


"It's a figure of speech. People need to lighten up and grow some f***ing thick skin," he said. "That's what I think about that. I am so sick of like these hurt feelings. I already got criticized earlier because I called them something else. You know what? You step into the octagon, be ready to get punched in the face."

Crenshaw continued to blast the tactics of his colleagues and challenged them to join in making McCarthy the House speaker.

"They need to be men and adults and say what they want, instead of playing these little games, that's what we're asking. That's what I've asked them. Some of them are my friends. Stop saying platitudes like, 'Washington is broken. We can't do the status quo,'" Crenshaw said.

Dan Crenshaw is from the wing of the party that accuses the other wing of using "incendiary language" that "encourages violence and insurrection," remember.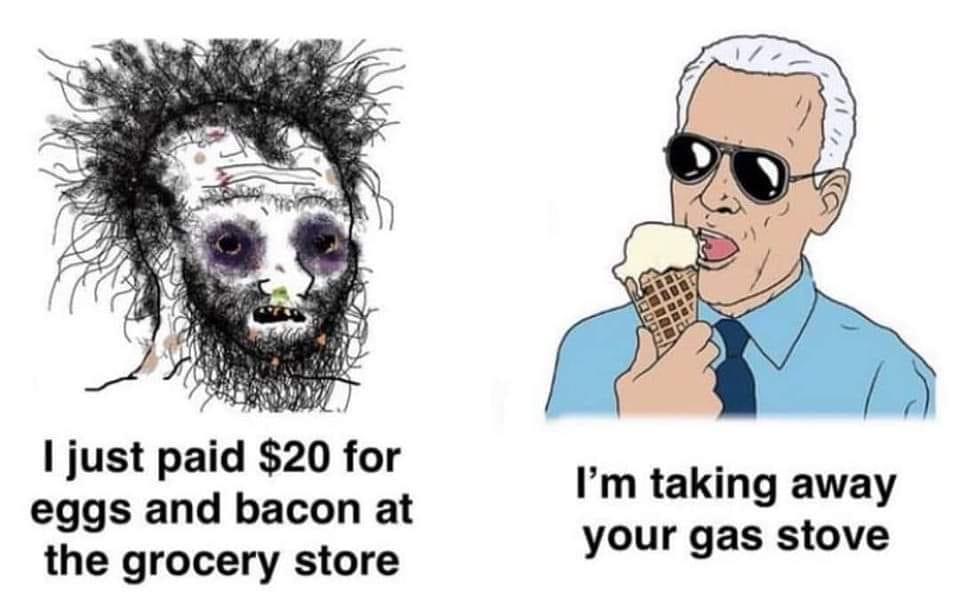 Leftwing activist and "reporter" Blake Hounshell of the New York Times, formally of Politico, died from a fall from a bridge, in what seems to be a case of suicide. He was recovering from a stroke, and had previously struggled with depression.
A Times obituary said Washington police had identified as Hounshell the body of a man who apparently jumped from the Taft Memorial Bridge. The note to Times staff quoted a statement from Hounshell's family saying he died "after a long and courageous battle with depression."
Depression is a killer.
Below: This is exactly what I've been trying to say for the past twenty years!!!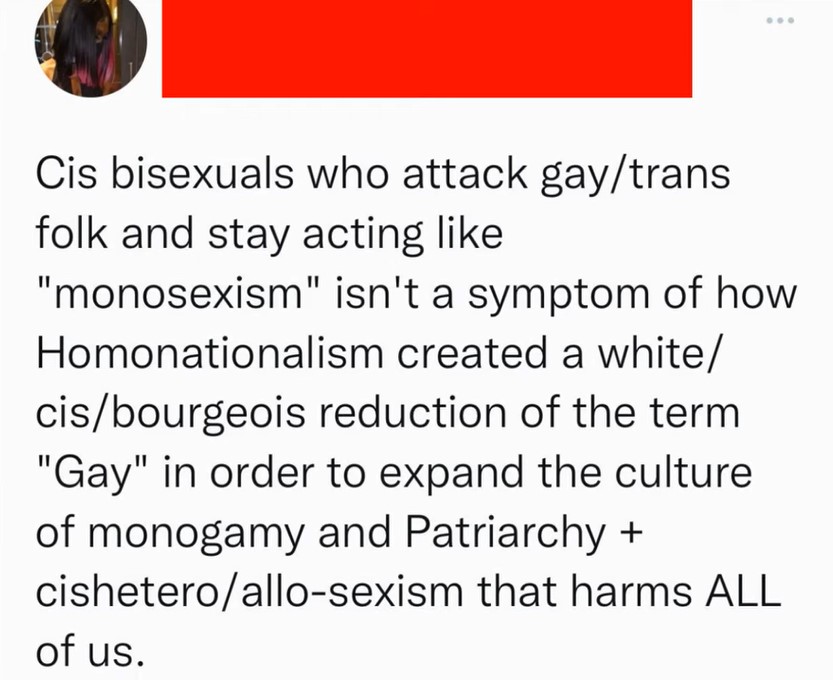 Norm MacDonald explains the term "cis male" for those of you who haven't yet been Made to Care.
So either the world's going to end or some of us are going to get superpowers: A green comet which hasn't approached the earth this closely since the Stone Age 50,000 years ago makes its return engagement late this month and in early February:
A green comet is set to pass by Earth for the first time since the Stone Age, according to NASA's Jet Propulsion Laboratory, and it may be visible in the skies in late January and early February.

Astronomers discovered the comet, a ball of ice named C/2022 E3 (ZTF), in March 2022. They'd never seen it before, because it takes an incredibly long time to circle the sun, completing an orbit over tens of thousands of years. Modern astronomy didn't exist last time this comet was in our neighborhood.

The comet is expected to be about 26 million miles from Earth on February 2. That would be the closest it has been to the Earth in 50,000 years, according to astronomers.

Back then, a period known as the Upper Paleolithic era, was when humans are believed to have left Africa and settled in Asia and Europe. Neanderthals still walked the Earth. The planet was in the middle of an Ice Age.
Another Pete Bootyjudge Disater:

On Monday I posted the Washington Post's pitiful attempt to rebut a NYU study proving that Russian attempts to influence the 2016 election either had no impact at all, or very little impact.
Here's the reason the author of that piece strained so mightily to debunk it: in 2019, he reported, eagerly, that Russian manipulation of Twitter was "far vaster than believed."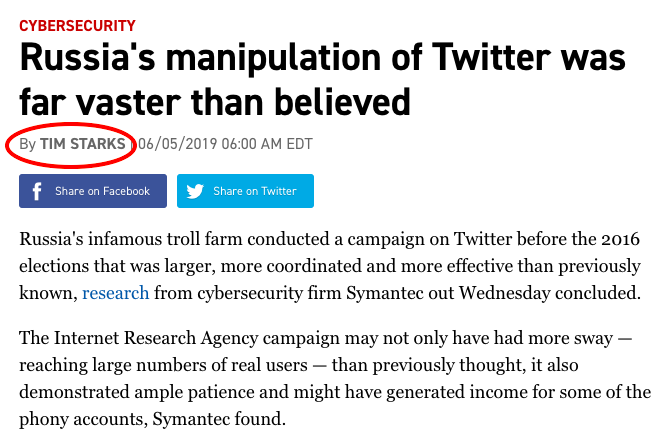 Shouldn't reporters disclose their conflicts of interest in reporting? Their previous claims? Their prior representations that would be shown as false by the story they are currently reporting on, and attempting to debunk?

posted by Ace at
06:27 PM
|
Access Comments