« Live Every Week Like It's Shark Week Cafe
|
Main
|
Daily Tech News 12 January 2023 »
January 11, 2023
Welcome Aboard A Guest ONT—01/11/2023 [Roger Ball]
["Roger Ball" is a long-time, loyal Ace of Spades moron who comments under a different nickname and often corresponds with me and some of the other Cobs, offering up feedback and content suggestions. He is a former Navy pilot who flies everything from commercial jets for {huge airline} to paper airplanes with his progeny. I challenged him to take some of his content offerings and come up with a backup ONT to share with the horde. Thanks for coming out of the bullpen to help us out tonight, R.B. – Buck]
HOOKED ON A FEELIN'?
Greetings horde! Do you have a feelin'? It might be feelin' like persecution. Admittedly, the following disturbing posts are from the UK, but I have a feelin' it will be here soon.
Woman arrested after praying silently
You see, she was thinking illegal thoughts.
"According to ADF UK, Birmingham authorities have established buffer zones near abortion clinics, making it illegal for people to engage in behavior disapproving or approving of abortion." We must make special rules for the ruling death cult.
Church Erases Jesus & Nativity...
"Apparently, Satan's power is being exercised over this very church."
Oh wait, it's already here: Biden DOJ indicts 11…
"Those charged with conspiracy face up to 11 years in prison and a fine of up to $250,000. Those charged with FACE Act violations face up to one year in prison and a fine of up to $10,000."
Whoa…color me wrong: it's really here: Pro-Life Centers 22 Times More Likely to Be Attacked "The perpetrators have not yet been identified…" It's good to be a Democrat, isn't it?
We show up with our Bibles and pocket Constitutions. They show up with bricks and Molotov cocktails. Tell me where the common ground is again? I seem to be missing it.
No room for beta males or females out here:
NO MORE AIR TRAVEL [for you, serf!]
"In order to reach the globalists' envisioned "zero emissions" paradigm by the year 2050, nearly all airports in the United Kingdom will need to be completely shut down..."
Uh, pardon the question, but I thought the Earth was to be uninhabitable by 2031, right?
"Now the end of the world has been pushed back indefinitely, but if things don't change course, whole regions of the United States will be uninhabitable by 2038."
Oh…we have another seven years! That's fabulous news! Let's party!
That sounds bad. But, like Truman Gates [Patrick Swayze] said: "You ain't seen bad yet, but it's comin'."
Fortunately, we still have some creative thinkers and entrepreneurs among us: City to city travel is just a NAPAWAY
Napaway is a new type of premium sleeper coach service that offers comfortable, convenient, overnight journeys between cities across the country.
NAPAWAY looks really cool. But just wait until the TSA gets a hold of it. That will be the end of that.
Via TADPOLE, if you are thinking of going to Australia, here's a PSA for ya: watch out for the roos.
After all,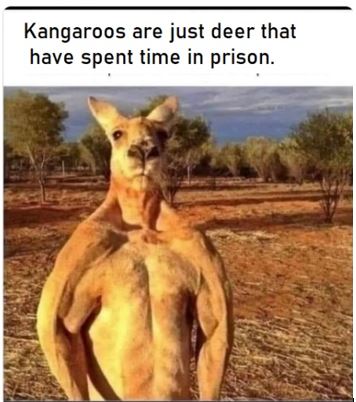 Hmmm…prison but no tats? Seriously, these BOOMERS are no joke! Three injured after kangaroo attacks family
An aggressive kangaroo attacked the Australian family, leaving a woman with serious injuries after she fought back with a broom.
I believed humor was extinct in Canada. I was wrong. (h/t TM of the North)
"Hopefully this jingle and some quality time spent with loved ones puts you in the Christmas spirit this year."
When a REBEL NEWS reporter tried to find the doctors to comment about their creative carol, curiously, none of them could be found. One of the neighbors said they saw a large black van drive away in the middle of night. (I just made that part up.)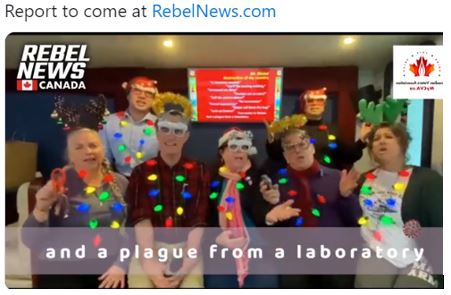 The "President" offers an astute observation:
(Sir, you gotta a little tapioca right there… )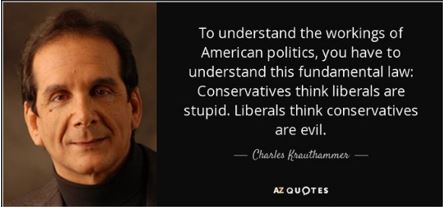 Therefore, Section 3435.886.a.(hh)subhead 6.f., of the OMNIBUS LOOTING BILL (I just made that up), "directs that the Republican party will be absorbed, in whole, into the Democrat Party, therein after to be referred to as "The Party, Change Amerikkka!"…(I made that up too, but really… )
A fitting alternate name for The Party should be "The Looters"™
12 Days of Christmas? I'll see your 12 days and raise you 130 genders and pronouns! (I know the story is from November, but it's still a remarkable thing.)
New San Francisco Guaranteed Income Program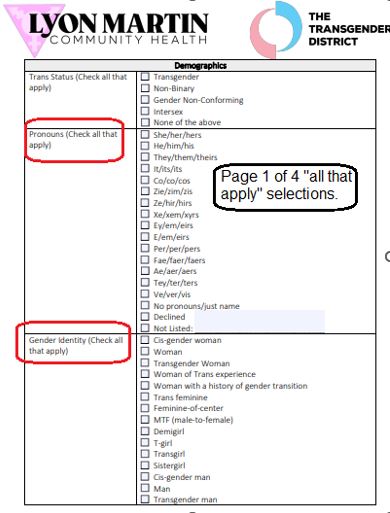 It doesn't look like the program survived in the spirit of Christmas, though. How sad.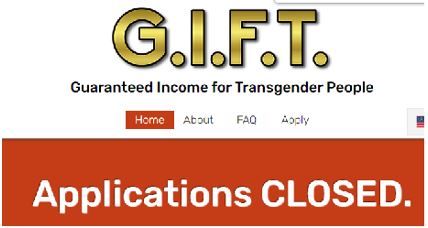 NO GIFT for you!!!!


posted by Open Blogger at
10:00 PM
|
Access Comments