« Jeremy Renner Airlifted To Hospital After Snowplow Incident [moviegique]
|
Main
|
Not So Quick Hits »
January 02, 2023
Bonus Book Thread - 01-02-2023 ("Perfessor" Squirrel)
POLITICALLY INCORRECT GUIDES
When I began my political awakening a couple of decades ago, I wanted to learn more about a number of topics that are often considered to be "controversial," or, more likely these days, "that subject is settled and don't you dare question the orthodoxy!"
I had been reading up on Islam, thanks in large part to Robert Spencer's invaluable Jihad Watch website (I love how Wikipedia characterizes his website). I purchased several of his books and became quite knowledgeable on the subject of Islam and what its adherents actually believe.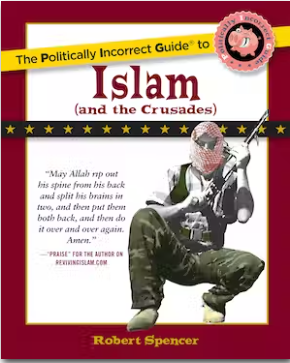 During this time, Mr. Spencer published his Politically Incorrect Guide to Islam and the Crusades (2005), which was my gateway drug into the politically incorrect franchise of books. In addition to Islam and the Crusades, you can find Politically Incorrect Guides for a wide variety of subjects:
Capitalism
Darwinism and Intelligent Design
English and American Literature
Science
The Bible
The United States Constitution
And many more...
These books condense a wide variety of sources into easily digestible material to give casual readers a basic understanding of the material. It's enough where you can carry on a conversation with other folks and see where they might be somewhat misinformed. Each book also offers up additional sources that you can investigate for further reading.
There are approximately 30 books in the series, available from Regnery publishing.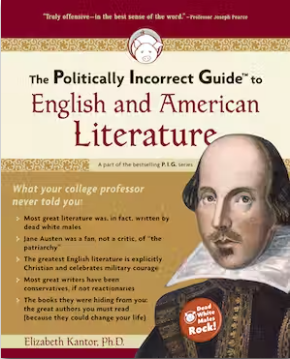 One way to get started is with the Politically Incorrect Guide to English and American Literature. You'll get an overview of who wrote the great classics and why they still matter, centuries after they were written, along with debunking the myths surrounding some of these authors. Many of these writers were far more progressive in their day than modern critics acknowledge, yet they also offer up wholesome messages about the human condition that resonate with modern conservatives. Charles Dickens was a crusading social reformer in his time, exposing a number of evils of Victorian society. As is pointed out in the Politically Incorrect guide, some of his characters would fit right in with today's modern society, but it's shown in the story that this is not a net positive for society. In Bleak House, for example, Mrs. Jellyby seems to be more in love with the idea of doing good for Africans and humanity in general, than in showing proper motherly love and affection for her own children. Know any modern-day "Karens" that this might describe?
I know we have readers among the Moron Horde who are interested in becoming more knowledgeable on subjects, but don't want to have to wade through dense, complex tomes. Consider picking up a Politically Incorrect Guide instead!
(NOTE: Pants are recommended, but *not* required!)

posted by Open Blogger at
05:15 PM
|
Access Comments