« Saturday Gardening, Puttering and Adventure Thread, Nov. 12
|
Main
|
The Weekend Hobby Thread »
November 12, 2022
Ace of Spades Pet Thread, November 12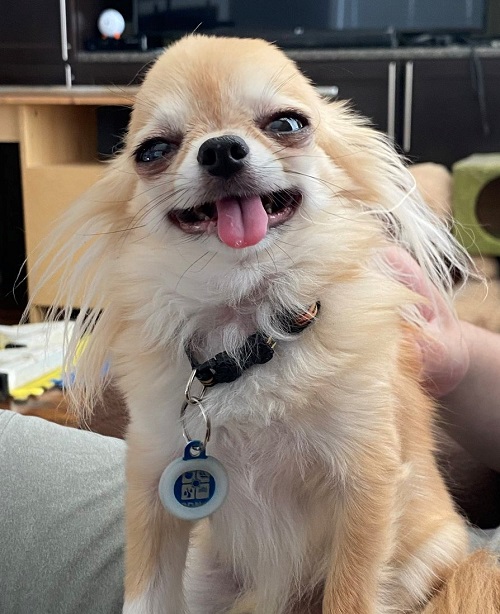 This is Teddy. He decided a while ago to simply stop having any thoughts. Has never been happier.
* * *
Good afternoon and welcome to the almost world famous Ace of Spades Pet Thread. Thanks for stopping by. Kick back and enjoy the world of animals.
Would you like a treat?
Let's pay some attention to the critters and leave the world of politics outside today. That can wait. It's been a trying week.
* * *
Yes, there is a whole thread full of them. Heh.
* * *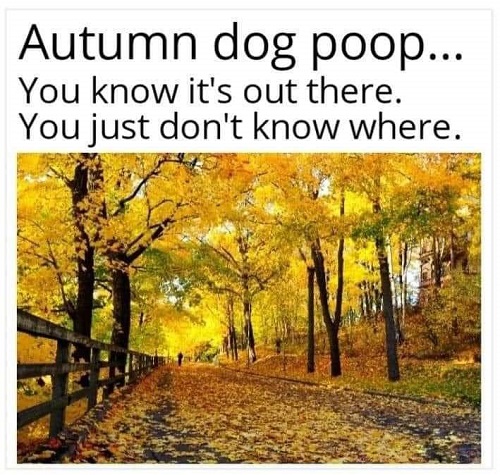 * * *
Meet The PetMorons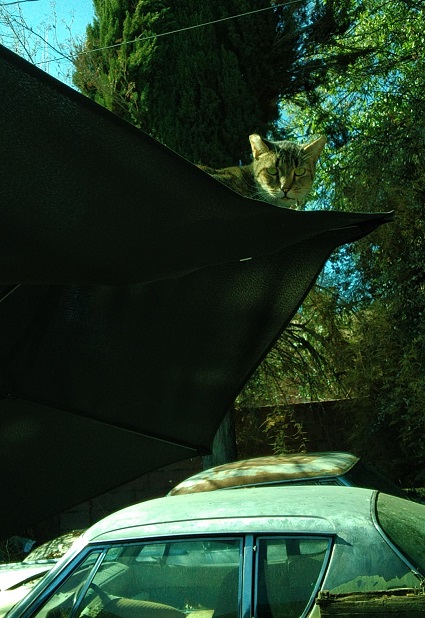 Dirty look from feral yard cat on precarious perch of shade umbrella.

Comissar of Plenty
Proceed with caution, says that face . . .
* * *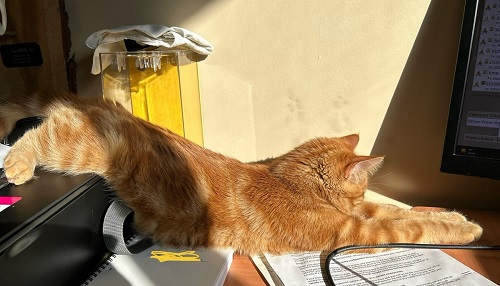 You know me as Marty. This is Sunny, whom you met as an 8 week old kitten in June. He's now almost 7 months old and a very big boi. Here he's assisting me in my home office.
He looks like a BIG help in the office.
* * *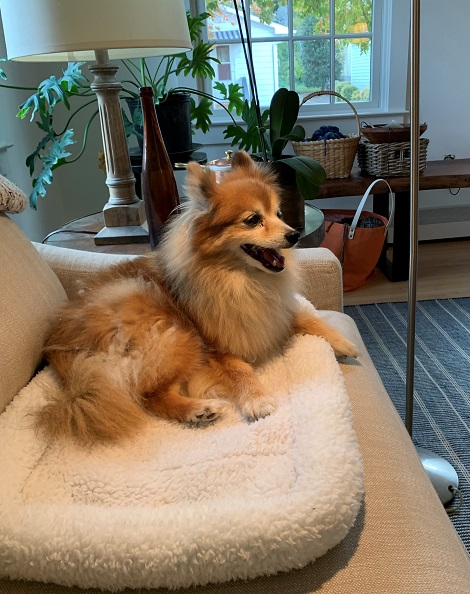 From Liz:
It didn't take long for me to start looking for another canine friend after I said goodbye to Lexi back in August. I put in an application for adoption at my local Humane Society (3 pages of screening questions), and got a call back within a few days...would I consider an older dog? Of course. So I met Lulu. She's 13, and was surrendered because her family had taken up raising chickens, and Lulu killed 2 chicks. The woman took the dog (who they'd had since a puppy) to the Humane Society, along with her children -- ages 4 and 6, who were crying hysterically. Personally, I thought this was beyond cruel. I'm not sure who I felt more sad about -- the dog or the kids. Lulu is a dream. She moved right in, assuming her place as the princess of the house. She's healthy, gentle, attentive, and very lively, despite her age. I am determined that she has comfort and love in her final years.
It's so great to see your new companion and to learn a little about her, Liz!
* * *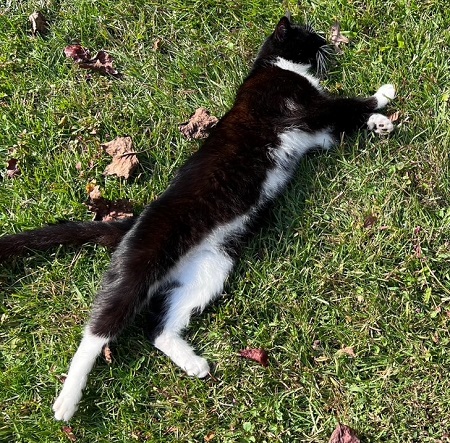 &&&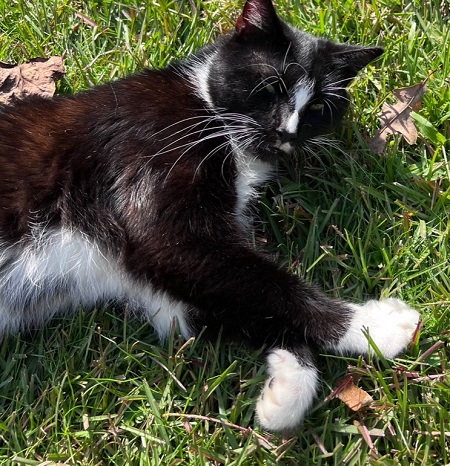 Hello, this is Socks, a 3 year old cat which showed up at my sister's house a bit more than a year ago.

She is enjoying the nice fall weather.

I visited sis' and found this cat is just a big ole love bucket.

Sister doesn't spend any money on pets so I covered a vet visit, got the shots up to date, flea treatment, etc.

The best part is I built her a cat house (heated) so she will be comfortable for the winter.

I have returned home and I miss Socks.

Thanks for the pet thread!

"Gourmand du jour"
Hope you get to see Socks again soon. You are a great kitty uncle.
* * *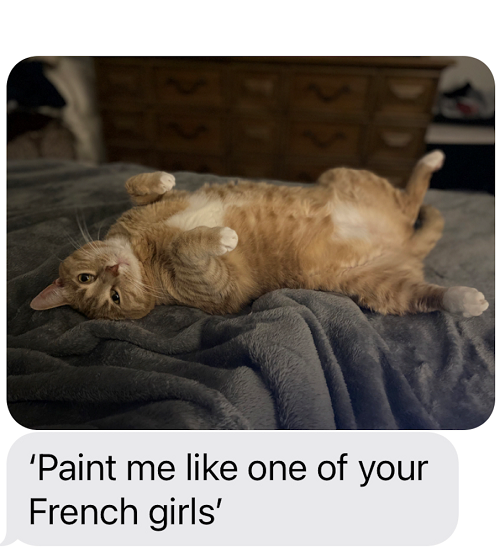 From Ron:
Attached graphic. 'Sedona,' furry overlord of my younger son's girlfriend.

Pet Morons: "Paint Me Like One of Your French Girls"
Perfect! An artistic challenge! Lovely cat.
* * *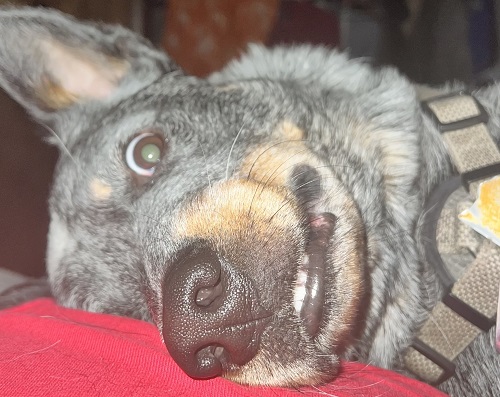 Dear AOS,

G'Kar is an ACD, and true to his breed he is overactive, tireless, loving, bright, and goofy. He frequently has the hint of a sneer on his lip...leading to him being nicknamed Billy after Billy Idol's sneer.

As for a nick at the site, I'd prefer to be labelled as Don Draper if it's not taken.

Bob from Northern Michigan
Anybody know if Don Draper is taken?
Impressive doggo. Memorable face!
* * *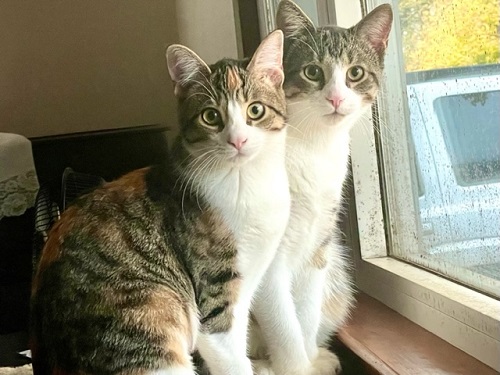 Long time daily lurker, very occasional commenter as Terentia. I followed a link here from Llama Butchers. In May, I rescued three 2 week old orphaned kittens. Unfortunately two didn't make it and the surviving kitten, a female calico, had severe neurological problems. She tremored continuously and had great difficulty walking.

In June, a neighbor found a litter and was taking them to animal control. I took one of the kittens, a 6 week old male tabby. Almost immediately, the new kitten began playing with the sick kittie and within 10 days, the problems were all gone. They are now 6 months old. Meet Dot and Dexter. Thank you for the pet thread.
What a great story, and what a strikingly beautiful pair of cats! They just seem meant to be together.
* * *
A wonderful collection of pet stories today. Thank you each and everyone for sharing your pets with us.
If you would like to send pet and/or animal stories, links, etc. for the Ace of Spades Pet Thread, the address is:

petmorons at protonmail dot com

Remember to include the nic by which you wish to be known when you comment at AoSHQ, or let us know if you want to remain a lurker.
Until next Saturday, have a great week!
* * *

If you start feeling nostalgic, here a link to last week's Pet Thread, the Ace of Spades Pet Thread, November 5. Some special PetMoron stories and photos there.
I closed the comments on this post so you wouldn't get banned for commenting on a week-old post, but don't try it anyway.

posted by K.T. at
03:17 PM
|
Access Comments