« Who gets to choose the experts?
|
Main
|
Ace of Spades Pet Thread, November 12 »
November 12, 2022
Saturday Gardening, Puttering and Adventure Thread, Nov. 12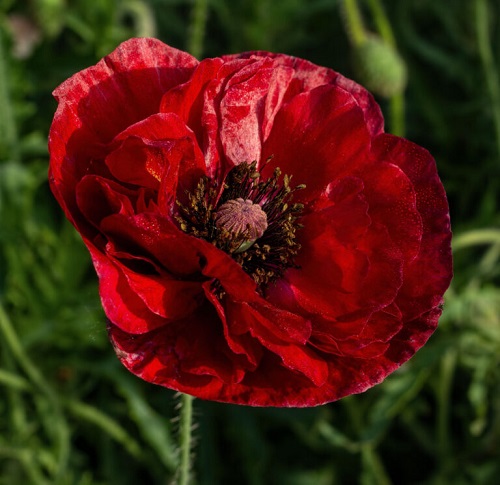 Hope you are having a nice Veterans Day Weekend. A reminder from Don in Kansas. Double flowers this time.
Poppies

Inspired by the World War I poem "In Flanders Fields," in which the opening lines refer to poppies that were the first flowers to grow in the soil from soldiers' graves in the Flanders region of Belgium, these small red flowers were adopted by the National American Legion as their official symbol of remembrance in 1920.

The Royal British Legion soon after adopted the poppy as their symbol, as did veterans' groups in Canada, Australia, New Zealand, as well as a host of other countries.

Although they are closely related, the poppies used for Veterans Day (as well as Memorial Day) are not the same species as the opium poppy which is grown as a field crop to produce opium and poppy seeds. Opium poppies were once prohibited in the United States under the Opium Poppy Control Act of 1942, however, the law has since been repealed and the law of poppy cultivation in the U.S. is now somewhat vague and remains controversial.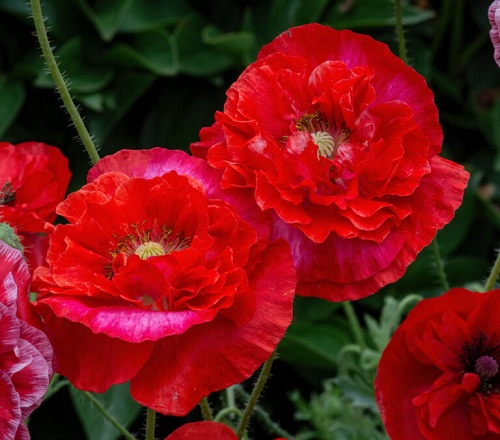 Coincidently, the red remembrance poppies aren't free from controversy of their own. In fact, some anti-war groups view the remembrance poppy as a political symbol of war and conflict. The controversy has even spread to the sports world and particularly European soccer clubs where remembrance poppies are a common occurrence on team uniforms in the run-up to Remembrance Day.

Some groups have adopted white poppies as an alternative to, or an accompaniment to, red poppies as a way to symbolize peace without glamorizing war. Additionally, purple poppies are sometimes used in Britain to commemorate animals that have been victims of war.

Regardless of the controversies surrounding this little red flower, you're probably going to see them "popping" up around town this week. When you do, remember to take a moment to give thanks to all the veterans who serve - or have served - our country.
Thanks to all who have served.
*
Tools
From Eromero:
This a Hori Hori garden knife, no really, a garden tool!
Yes it is. How many of you have one? How many want one?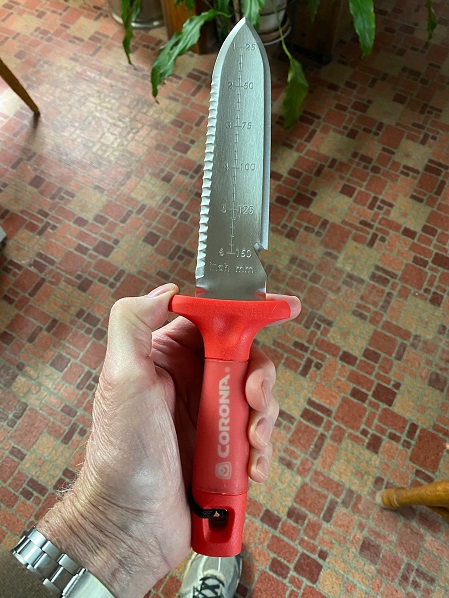 Nature and Travel Adventures
Fascinating facts about Painted Ladies
They Have Unusual Migration Patterns

The painted lady is an irruptive migrant, meaning that it migrates independently of any seasonal or geographic patterns. Some evidence suggests that painted lady migrations may be linked to the El Nino climate pattern. In Mexico and some other regions, it appears that migration is sometimes related to overpopulation.

The migrating populations that move from North Africa to Europe may include millions of butterflies. In spring, painted ladies fly low when migrating, usually only 6 to 12 feet above the ground. This makes them highly visible to butterfly watchers but also makes them susceptible to colliding with cars. At other times, painted ladies migrate at such high altitudes that they are not observed at all, simply appearing in a new region unexpectedly.

They Can Fly Fast and Far

These medium-sized butterflies can cover a lot of ground, up to 100 miles per day during their migrations.2 A painted lady is capable of reaching a speed of nearly 30 miles per hour. Painted ladies reach northern areas well ahead of some of their more famous migrating cousins, like monarch butterflies. And because they get such an early start to their spring travel, migrating painted ladies are able to feed on spring annuals, like fiddlenecks (Amsinckia).

They Do Not Overwinter in Cold Regions

Unlike many other species of butterflies that migrate to warm climates in winter, painted ladies die once winter hits in colder regions. They are present in cold regions only because of their impressive ability to migrate long distances from their warm-weather breeding areas.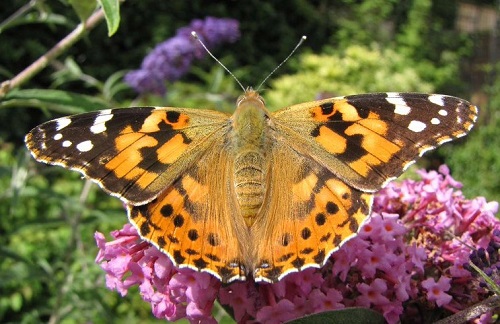 You may find a poor little frozen Painted Lady soon if you live in the North
*
Long time garden lurker here, though I have sent a few pictures to the pet thread. Today's snail picture inspired me to send pictures of 'Stephano.' We visited friends in Naples and I was having my morning coffee in the garden. Apparently Stephano needed a caffeine fix.

Love the garden thread. Living in a high desert in New Mexico, gardens are a challenge.

Thanks!

JML
Stephano: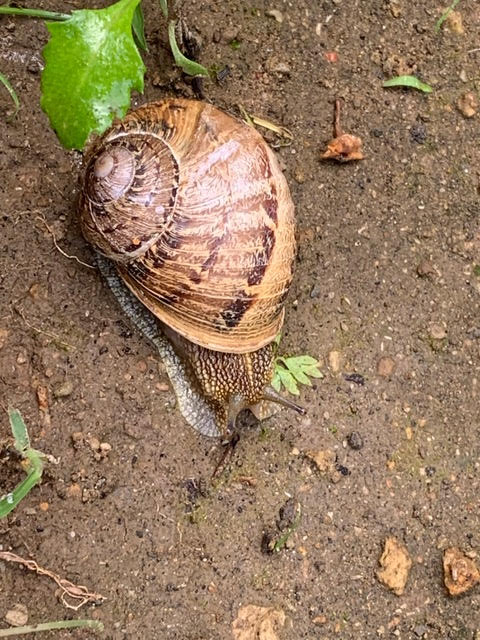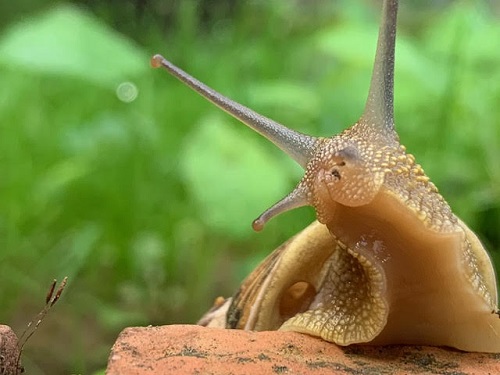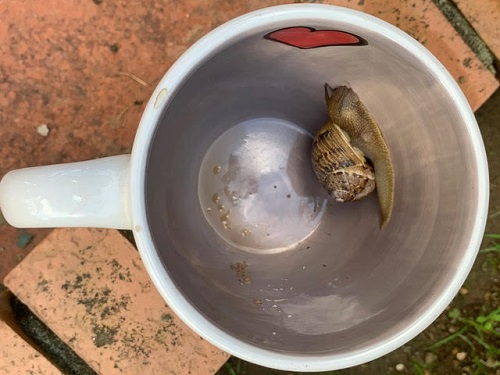 Naples - morning view: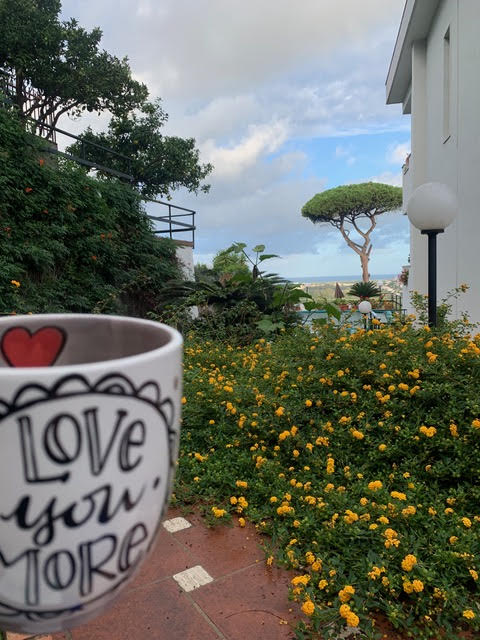 *
Jumping frogs, set to their own musical score:
*
Gardens of The Horde
Growing or harvesting anything interesting? Preparing for winter or for next year?


*

And a reminder that Veterans Day is connected to Independence Day. The single poppy below looks like the traditional Veterans Day poppy, doesn't it?
From Don in Kansas again, Red, White and Blue selections from among his flowers. More great photos and information at the link.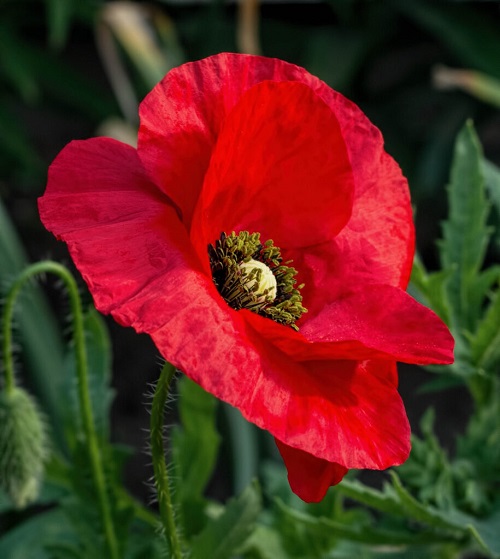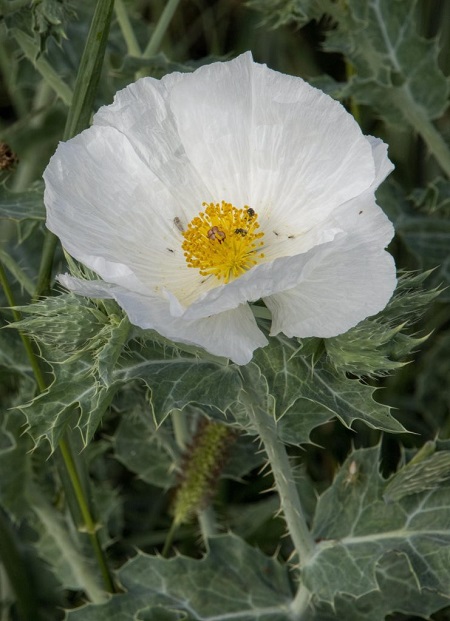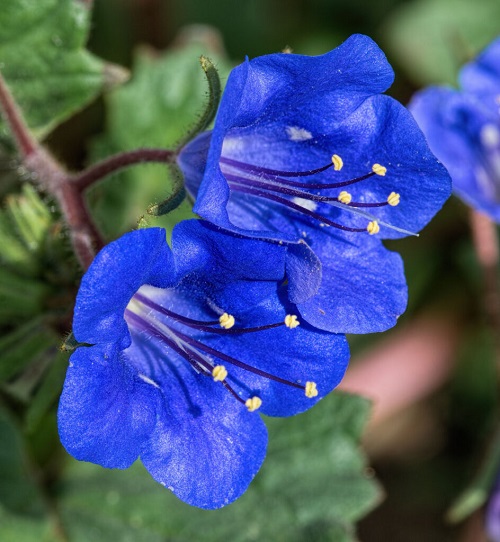 Hope everyone has a nice weekend.

If you would like to send photos, stories, links, etc. for the Saturday Gardening, Puttering and Adventure Thread, the address is:
ktinthegarden at g mail dot com
Remember to include the nic or name by which you wish to be known at AoSHQ, or let us know if you want to remain a lurker.

Week in Review
What has changed since last week's thread? Saturday Gardening, Puttering and Adventure Thread, November 5.
Any thoughts or questions? Check out the late comments.
I closed the comments on this post so you wouldn't get banned for commenting on a week-old post, but don't try it anyway.

posted by K.T. at
01:22 PM
|
Access Comments