« Saturday Evening Movie Thread: Four For Frighting [moviegique]
|
Main
|
Daily Tech News 9 October 2022 »
October 08, 2022
Saturday Overnight Open Thread (10/8/22)
(Simple stuff. Good stuff.)
***
The Saturday Night Joke
Shloimele moves to America and settles in Texas and goes to a big "everything under one roof" department store looking for a job.
The boss says, "Do you have any sales experience?"
The kid says "Yeah. I was a vacuum salesman back home."
Well, the boss was unsure, but he liked the kid and figured he'd give him a shot, so he gave him the job. "You start tomorrow. I'll come down after we close and see how you did."
His first day on the job was rough, but he got through it.
After the store was locked up, the boss came down to the sales floor.
"How many customers bought something from you today?"
Shloimele frowns and looks at the floor and mutters, "One".
The boss says, "Just one?!!? Our sales people average sales to 20 to 30 customers a day. That will have to change, and soon if you'd like to continue your employment here. We have very strict standards for our sales force here. One sale a day might have been acceptable back home, but you're not on the farm anymore, son."
Shloimele took his beating but continued to look at his shoes, so the boss felt kinda bad for chewing him out on his first day. He asked (semi-sarcastically), "So, how much was your one sale for?"
Shloimele looks up at his boss and says "$101,237.65′′.
The boss, astonished, says $101,237.65?!? What the heck did you sell?"
"Well, first, I sold him some new fish hooks. Then I sold him a new fishing rod to go with his new hooks. Then I asked him where he was going fishing and he said down the coast, so I told him he was going to need a boat, so we went down to the boat department and I sold him a twin-engine Chris Craft. Then he said he didn't think his Honda Civic would pull it, so I took him down to the automotive department and sold him that 4×4 Expedition."
The boss said,, "A guy came in here to buy a fish hook and you sold him a boat and a TRUCK!?"
"No, the guy came in here to buy tampons for his wife, and I said, 'Dude, your weekend's shot, you might as well go fishing.'" (H/T Isophorone Blog)
***

Classic Johnny Carson..............
***
It can't be easy working at a day care center. Especially when it comes time to be creative. This my friends is not creative. Perhaps it looked good on paper in the faculty lounge.

A viral video shows a day care worker wearing a Halloween mask while chasing and terrifying small children. Employees at the day care facility in Mississippi have been fired over the disturbing video, and the Monroe County sheriff's office has launched an investigation into the unnerving incident.

Four employees have been fired from the Lil' Blessings Child Care & Learning Center in Hamilton, Mississippi. The workers were terminated after a video of a day care employee purposely frightening young children went viral.
***
The ONT Musical Interlude & Bratwurst Emporium

'If I knew I'd be talking about it in 50 years, I would have fucked it up," says Lenny Kaye. "I would have tried to make it too conceptual. It was a lark – just putting a bunch of my favourite records together.

The Patti Smith guitarist is recalling the creation of Nuggets: Original Artyfacts from the First Psychedelic Era, 1965-1968, a compilation he was asked to curate by Jac Holzman at Elektra Records. Half a century on, it's considered a set text for the genre. It regularly pops up on lists of the greatest albums of all time and has a strong claim to being considered one of the most influential compilations ever. But at the time there was little hope for it. "I didn't think it would ever come out," says Kaye, whose working relationship with Elektra fizzled out six months before the record was released. Kaye insisted it be called Rockin and Reelin' USA but Holzman refused. "A wise move," Kaye laughs today, noting what a perfectly apt title Nuggets is.
&&&
&&&
***

No mention of BAC at 3:30PM. Posthumous Genius Award Winner.

An Ohio man tragically died Friday (September 30) after he fell from a 15th floor balcony at a South Carolina Hotel, according to WBTW-TV News.

The incident occurred at about 3:30 p.m. at the Patricia Grand Hotel along North Ocean Boulevard in Myrtle Beach, according to WBTW-TV News. 34-year-old Markell Hope, who was originally from Akron, was attempting to do a handstand on the balcony when he fell 15 stories.

When emergencies responders arrived, Hope was pronounced dead at the scene due to his injuries, according to Horry County Deputy Coroner Tamara Willard. The death has been considered accidental, but the Myrtle Beach Police Department is still currently investigating the incident.
***
Tonight's ONT has been brought to you by Role Models.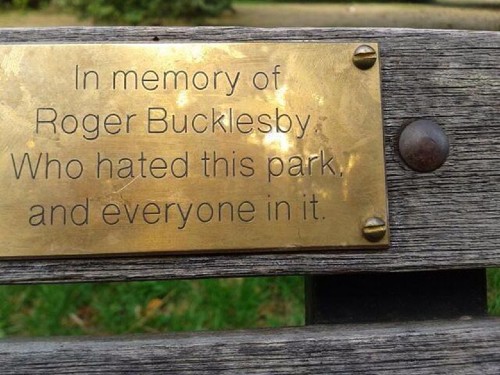 Notice: Posted with permission by the Custodial Staff of the Ace Media Empire and the Cafeteria Folks at AceCorp, LLC.

posted by Misanthropic Humanitarian at
09:56 PM
|
Access Comments