« Thread before the Gardening Thread, October 1
|
Main
|
Ace of Spades Pet Thread, October 1 »
October 01, 2022
Saturday Gardening, Puttering and Adventure Thread, October 1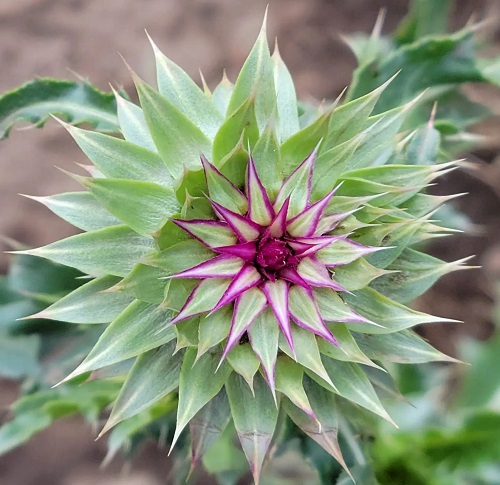 Happy Fall, everyone! Here's hoping that your weather is not destroying your home, yard or garden. Let us know if you are having difficulties from the hurricane.
Adventures
Once again, my friend recently got together with a bunch of girlfriends from middle school (Yes, they still liked each other.) for a fall gathering in an interesting location. This time in Midway, Utah, where there are nearby hot springs and also an alpine loop road into the Wasatch mountains. It is near Heber City. She was able to take some photos.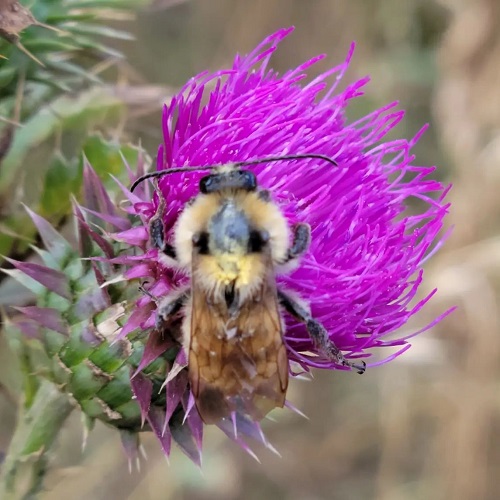 Leaves were starting to turn on the alpine loop.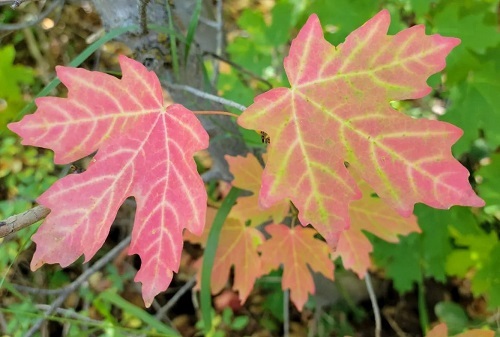 But near the springs in the mountains: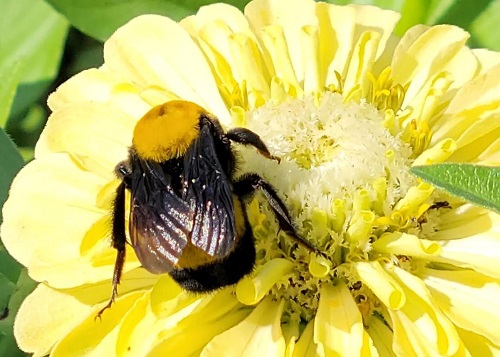 *
CaliGirl has a question after a recent adventure:
Hey KT,

I took pics of these trees right off of Highway 1 on the way to Hearst Castle. I don't know what type of tree this is. Any help would be appreciated. As you know, the drought is terrible and these trees are alive and have color in the middle of summer, I'd love to plant some and see if they make it at my house. I did not see any irrigation. I wondered if they were just really old shrubs that now look like a tree? Any information would be greatly appreciated.

My research shows it may be a New Zealand Christmas tree/pohutukawa metrosideros?

I'm not sure, I should have asked.
Does anybody know?
Edible Gardening/Putting Things By
From By-Tor:
Just received a box of ghost chilis from a source I can not disclose. I did take a nibble about the size of a pea 8 minutes ago and I'm still in pain. I'm guessing 2 milion Scoville units maybe. Some will be fermented for hot sauce. Not sure what I'll do with the rest yet.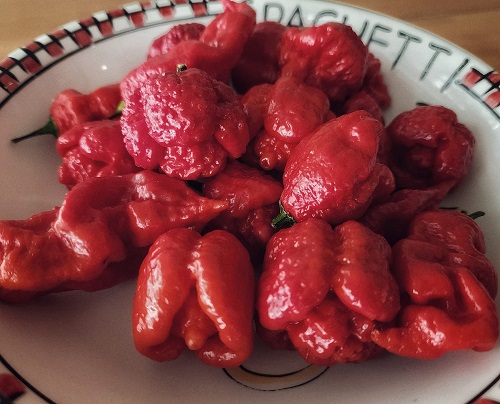 *
Hey KT,

Here are the Santaka peppers that I grew, they are in the bowl and the other peppers are the first Hatch Red Chilis that have ripened. The Santaka are pretty hot 40,000-50,000 in the pepper ratings. I had tried one a few weeks ago, and it didn't seem that hot, but it wasn't fully ripened. When fully ripened they are pretty spicy. Not sure exactly what I am going to do with them, they say you can dry them a make a nice powder. I picked one green one by mistake but waste not want not. It is a pretty plant especially against the blue wall.

WeeKreekFarmGirl
So, not as hot as By-Tor's peppers!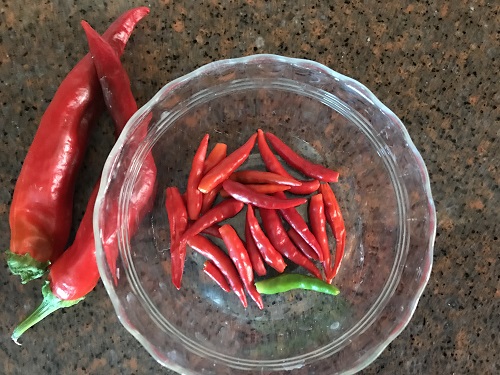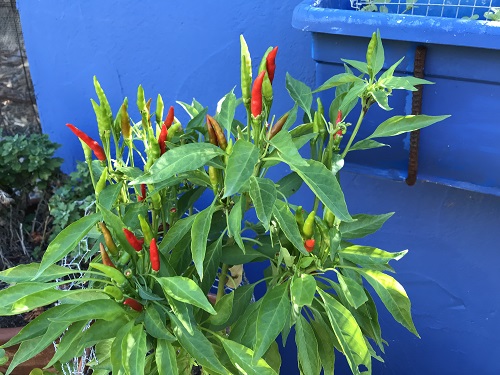 One of our local supermarkets is featuring "Hatch Chili" everything right now. Even "Hatch Chili Apple Pie".
Sound good?
Ah, Nature
Hi Katy -

It's grey and rainy here in Virginia, but these magnolia seed pods that are dropping off the trees brightened up my walk today.

The Pilot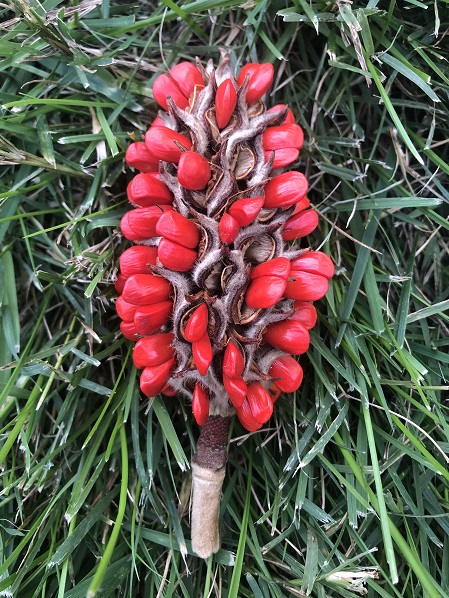 I wonder if that color means "don't eat me or you will die"?
*
This fat little guy looked like he was almost ready to go last Sunday. I think by next weekend they will be gone for the year.

- fd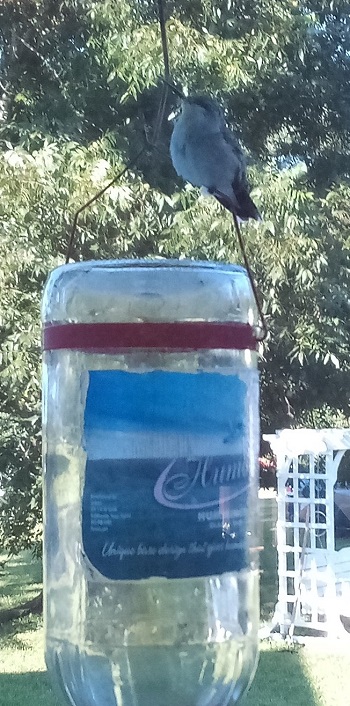 What a charmer.
*
My cousin planted a magnolia tree 30 years ago when a beloved dog died. It has been a vigorous tree since then, until it dropped all its leaves during the summer drought. She thought she would lose it. But it started re-sprouting leaves after fall rains. She has some hope that it will survive.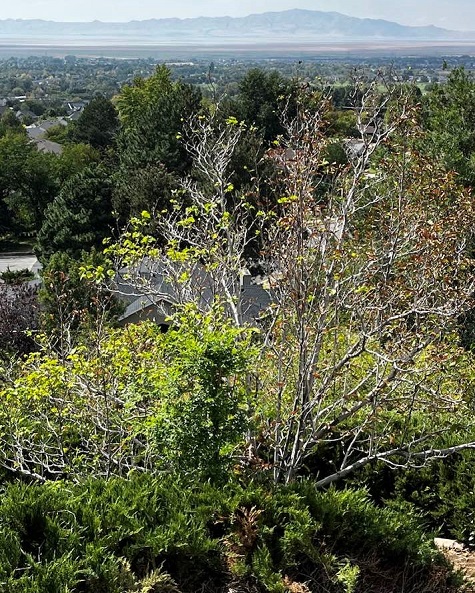 Has anything like this every happened to you? One drought year here, some ornamental pears re-bloomed in the fall.
*
Gardens of The Horde
It's days like this when I wish I'd planted four or five more.

Diogenes

Autumn Sweet Clematis.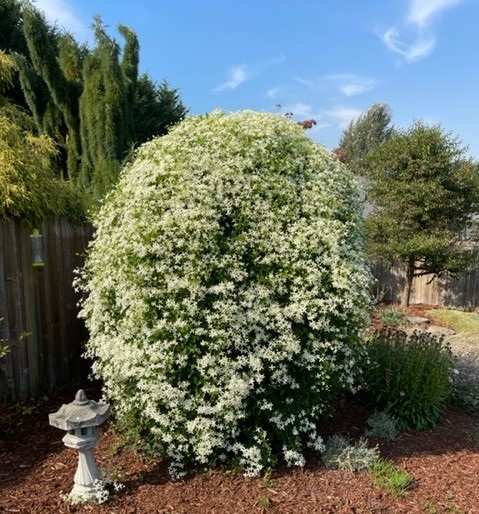 A gorgeous plant.
*
KT

It was about the hottest August-September ever, and in Lakeland, Florida that equals near-daily thunderstorm. I put in these Rain Lilly bulbs in this cheap planter maybe a dozen or more years ago and faithfully get blooms several times a year.

rdohd

Lovely flowers. Hope you don't have more rain than you can handle now in Central Florida.
*
Hope everyone has a nice weekend.

If you would like to send photos, stories, links, etc. for the Saturday Gardening, Puttering and Adventure Thread, the address is:
ktinthegarden at g mail dot com
Remember to include the nic or name by which you wish to be known at AoSHQ, or let us know if you want to remain a lurker.

Week in Review
What has changed since last week's thread?
Saturday Gardening, Puttering and Adventure Thread, September 24

Any thoughts or questions?
I closed the comments on this post so you wouldn't get banned for commenting on a week-old post, but don't try it anyway.

posted by K.T. at
01:22 PM
|
Access Comments