« What is happening to the The American Academy of Pediatrics?
|
Main
|
Ace of Spades Pet Thread, August 6 »
August 06, 2022
Saturday Gardening, Puttering and Adventure Thread, August 6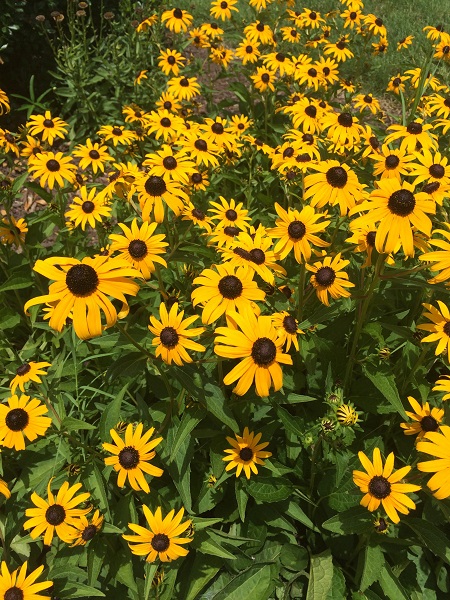 Man, it has been hot here. And muggy. For California. How are you and your gardens doing?
Above, some seasonal Rudbeckias from Paula. Below, some coneflowers.
Nice to see native flowers used in public places. These coneflowers seem to be thriving in the heat.

Katy - I really enjoy the thread - where else can you find a good discussion on what makes a great BLT!?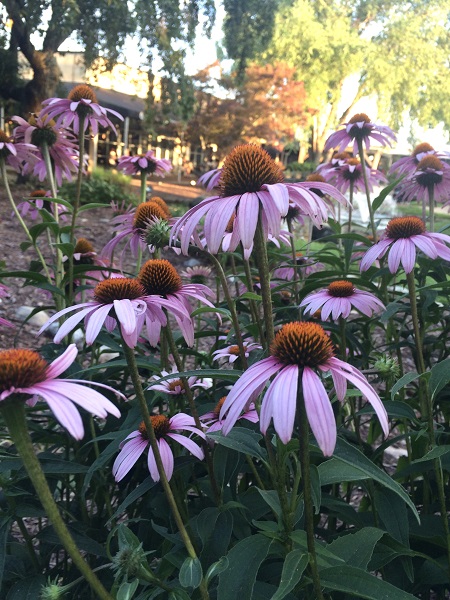 Edible Gardening
From Gordon:
The owner of my former garden in Minneapolis finally pulled the trigger and started selling her stuff at a Thursday evening market next to Tiny Diner in Minneapolis. People would buy a jar of dilly beans, eat it at their table while waiting for their food, and buy another upon leaving the restaurant.

So now she's skipping her annual week-long campout with the witchy hippies and instead canning a lot more dilly beans and salsa. Good for her; she's retired now and she enjoys the attention.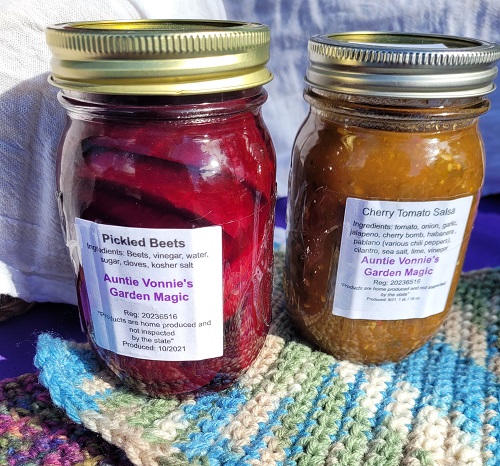 UPDATE: Just learned from the last thread that today is National Mustard Day!
Fine Gardening: How to grow and prepare mustard, plus history and tips.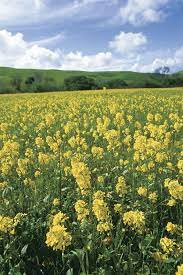 Ah, Nature
By-Tor went on a family hike in Southern Utah and photographed this Desert Tortoise: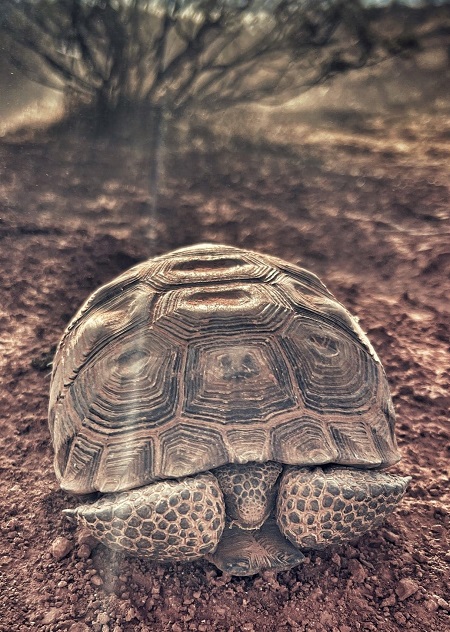 From Gordon:
Taken after Saturday night's deluge in Scottsdale, just because it's pretty for a Walmart parking lot sunset photo.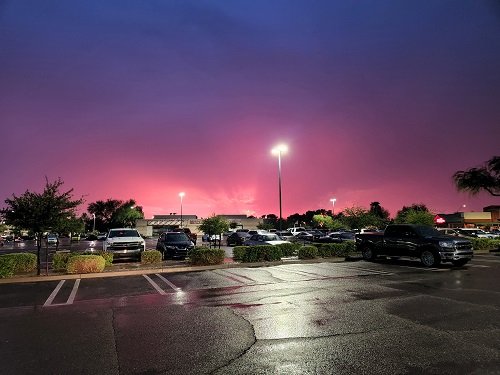 Summer Reading
Via Maggie's Farm:
"Victoria Johnson's American Eden is the kind of history I love: deeply researched, evocative of its time, and fascinating at every turn. It follows the life of David Hosack, early American doctor, botanist, New Yorker, and bon vivant, whose life touched the famous on both sides of the Atlantic. Hosack was there when Alexander Hamilton took a bullet; Hosack greeted the Marquis de Lafayette on his triumphal return in 1824; Hosack founded North America's first botanic garden on the land where Rockefeller Center now stands in midtown Manhattan. Where others saw real estate and power, Hosack saw the landscape as a pharmocopeia able to bring medicine into the modern age."

- Eric W. Sanderson, author of Mannahatta: A Natural History of New York City

A forward thinker in a turbulent time. Sounds like this book includes some great history in addition to botany.
Music
Jack Hannah of Sons of the San Joaquin has passed away. He was the kind of man who was really valued in the community. Didn't do well in school (ADD, dyslexia?), but compensated in sports, music and church activity. There's a song at the link.
Here's another which seems pertinent now with our weather. Cool Water. Smooth voices, considering the subject.
Gardens of The Horde
This ball of pine branches has been slowly growing for several decades, has been home to many different birds from hummers to quail. Never seen anything like it before.

Epador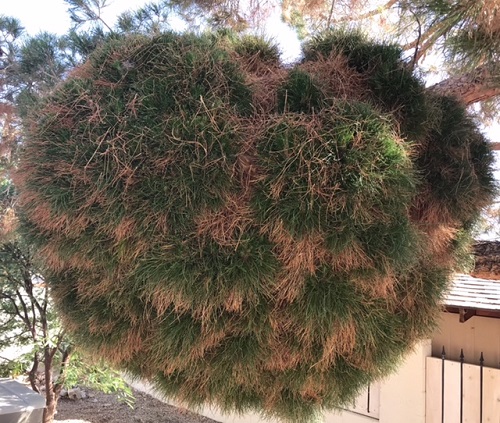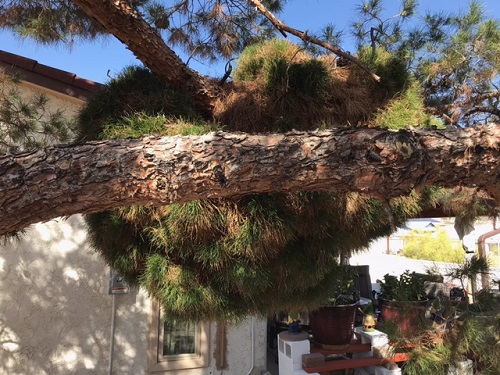 Well, does anybody know?
Hope everyone has a nice weekend.

If you would like to send photos, stories, links, etc. for the Saturday Gardening, Puttering and Adventure Thread, the address is:
ktinthegarden at g mail dot com
Remember to include the nic or name by which you wish to be known at AoSHQ, or let us know if you want to remain a lurker.

Week in Review
What has changed since last week's thread? Gardening, Puttering and Adventure Thread, July 30

Any thoughts or questions?
I closed the comments on this post so you wouldn't get banned for commenting on a week-old post, but don't try it anyway.

posted by K.T. at
01:30 PM
|
Access Comments