« Mid-Morning Art Thread
|
Main
|
Oregon "BIPOC" Teachers Claim That Eye-Rolling at the Demands of a DIE-Obsessed SJW Principal Is "An Example of a Harmful Practice Rooted in White Supremacy" »
July 01, 2022
The Morning Rant – Buck Shots [7/01/2022]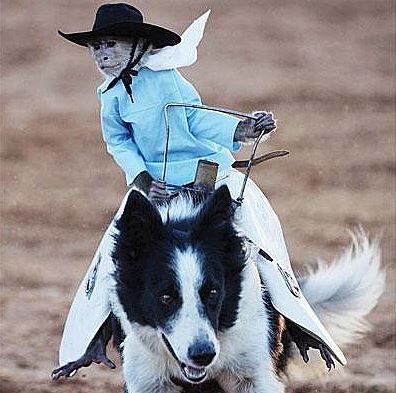 *****
But Isn't Inflation Only 8.6%?
The Biden administration was widely mocked a year ago at the Fourth of July for trying to sell the notion that a holiday cookout was 16 cents cheaper in 2021 than in 2020. That same menu in 2022 now costs $10 more than in 2021.
Fourth of July BBQ price up $10 one year after White House celebrated 16-cent discount [Fox Business – 6/29/2022]
Team Biden is obviously quiet about the significantly higher cost.
The most significant thing to me about "The July 4th Cookout Index" is that this menu of typical American food is up 17% year over year, yet our government keeps lying to us trying to persuade us that inflation is only 8.6%.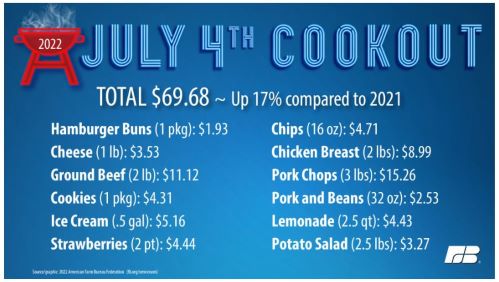 With the price of gasoline up 49% from a year ago, electricity up 11%, the cost of rent up 15.3%, and food up 17%, how in the world is overall inflation only 8.6%. What products that are part of a typical American's monthly budget are experiencing negligible inflation (or deflation) such that it pulls the overall inflation rate under 9%.
The 8.6% official inflation rate is a lie. Consumers know it's a lie. And consumers know it's the Biden administration that is lying to them.
*****
So, What Is Congress Focusing on In The Midst of This Economic Crisis?
With runaway inflation, supply shortages, and parents not even able to buy formula for their babies, what is Congress focused on? They're focused on Donald Trump, of course.
While consumers are trying to decide what spending to cut, Congress appears to be trying to impeach Donald Trump for the third or fourth time. I've lost count. Impeaching Trump is pretty much all they do anymore, even though Biden is President.
So how is Congress' indifference to the economic crisis playing out with normal Americans who live beyond the Beltway? Not so good apparently.
How the Jan 6 hearings are landing in one Virginia swing district [NPR – 6/21/2022]
Kimberly Berryman lives in the countryside outside Fredericksburg, Va., but drives 20 miles to the suburbs to do her shopping. For Berryman, it's worlds away from the hearings about the Jan. 6 insurrection going on at the U.S. Capitol. "I got other things to do," she said with a laugh.

Berryman, who works with special needs students, said she was shocked and scared by the attack at the Capitol. But she said she's more worried about price hikes and supply shortages than litigating Jan 6. "Just move on to something else," she said.


On the other hand, so long as Congress does nothing but hold hearings about January 6, and re-re-re-impeach Donald Trump, they are distracted from doing any more legislative harm to the country.
*****
Bed Bath & Beyond Gets Woke & Goes Broke
Remember when the cartel of woke retailers all simultaneously banished MyPillow from their shelves after the 2020 presidential election, because Mike Lindell didn't effusively praise the integrity of the election as demanded by corporate America. Bed Bath & Beyond was one of the retailers that pulled MyPillow.
All over social media, conservatives responded by promising to boycott BB&B in response, but as it turned out, the boycott was…well…it was incredibly successful!
Bed Bath & Beyond earnings: 'This company is going bankrupt,' analyst says [Yahoo – 6/29/2022]
On Wednesday, Bed Bath & Beyond announced a loss of $224 million for its adjusted operating profits, and the company ended the quarter with a worrisome $107 million in cash.

"We are looking at a situation in which this company is probably not going to be around," Chukumba told Yahoo Finance Live (video above). "It's not going to take years. We could be talking about months at this point. We are in the end days. These results were a dumpster fire, there is no other way to put it."
Get woke go broke.
*****
Swinging In To The Holiday Weekend
How 'bout we swing in to the long holiday weekend with something that'll put a smile on your face and get your feet moving.
The Quebe Sisters have the entire package – voices, harmonies, charm, fiddling skills, and of course, an upright bass in the band.
(buck.throckmorton at protonmail dot com)

posted by Buck Throckmorton at
11:00 AM
|
Access Comments