« Centrist, Moderate, Honorable and Law-Abiding Biden Absolutely Determined to Punish the Border Patrol Agents Who Were Already Found Innocent of the False Claims They "Whipped" Illegal Alien Border-Runners
|
Main
|
National Review: Hey, How Did the Blessing of Liberty We Know as Drag Shows for Children Get So Out-of-Control...?!?! »
June 16, 2022
Farewell, My Tater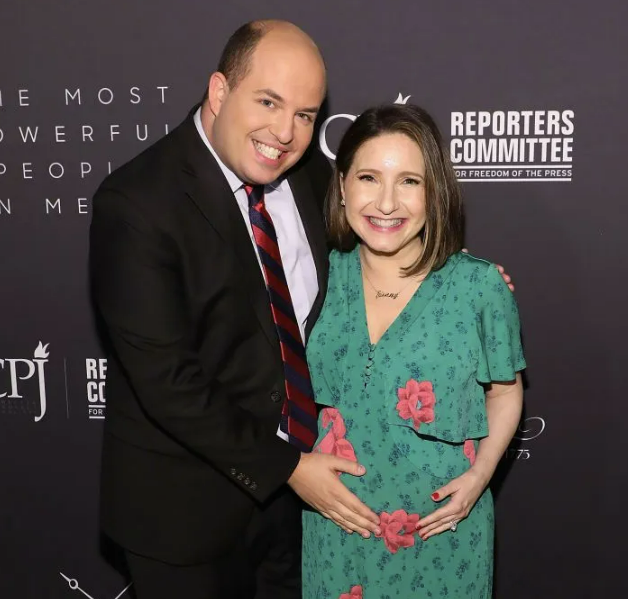 Brian Stelter demonstrates,
using a random volunteer from his fan club,
where he's gonna "put it in yo' girl"
Jon Nicosia @NewsPolitics

SOURCE: Stelter is "down to weeks if not days" left at CNN. They go on "He is everything that reminds the new owners of the Zucker era they desperately want to get past" - More to come.

They continue: "Management is confident Stelter is the one sharing the internal pushback to fellow media reporters while simultaneously stirring discontent within the ranks"
I'm tryna get some right wing pundits together to start feeding Tater quotes and tips on background.
Like, we can alert Tater when we're about to say something that is potentially cancellable, so he can be first to try to cancel us. Anything to get him clicks.
We can't let Tater just fade away. We have to keep this incompetent's career going despite his utter lack of qualifications or skill at it.
Tater is the straw that stirs the drink of conservative media. What are we, without Tater?
I don't know about you, but I don't want to wake up in an "America" where there isn't a grossly obese effeminate clown compulsively scanning rightwing Twitter feeds with his fat clumsy canoli-frigging fingers, just so he can issue stupid hot-takes and insipid snapbacks with that retard smile that says "Aren't I clever" and also "I might have made in my pants again."

We at least need to get him over on YouTube.
We can't just have the charmless alcoholic depressive AllahPundit doing this, or the vindictive Sgt. Schlub Twitter Inquisitor David French.
We need Tater in the mix to give some lightness and charisma to this dour bunch of longterm-nervous-breakdown losers.
...
Let me combine this with an explanation of the Mina's World debacle.
I put this in the sidebar without really understanding it, except that I knew that woke people were mad at other woke people and this made fun chemicals go "weee" in my head.

Black Orchid explains:
ok so Minas was a co-op cafe - basically one of those very Woke, pay-as-u-wish, head in the clouds hippy operations. it was owned/run by a lady named EJ. her son is trans, that's Kate. they are about as lefty as they come, the whole idea for the place was socialist, etc etc

they employed a bunch of (probably) dropped out former penn and drexel BIPOC students. these employees decided they needed to get reparations in the form of collective ownership of the business - building and all. EJ said "um, no."

the workers grabbed her "daughter" who has some mental issues and made "her" the face of their demands on Instagram. with a series of very bizarre videos where "she" talks quite badly about "her" parents and supports the demands of the baristas. they look like hostage videos.

so the parents were stuck, they closed up shop, and are now putting the building up for sale. Kate is apparently a total mess and sunk into a deep depression, so I am not really laughing at all this. it's blue-vs-blue, yes. but i'm just hippie enough to feel for EJ with everything going on.

it's total insanity, basically.
Okay, okay, okay, now I understand "Kate's" position in this. The son of the owners of the coffee shop, who thinks he's a girl, who is trying to raise enough money to buy the building back so he can give it to the "black and brown" workers who demand reparations in the business.
Even the wokies of Reddit don't get it:
Does anyone understand what's going on with Mina's World?

Trying to be understanding and open minded but all I've gotten from the instagram videos posted by the owners and staff is "harm" was committed and it can be fixed by helping to crowdfund a transfer of the property from the one owner's rich mother into employee ownership

If there was wage theft or mistreatment of these workers in someway I support them but right now it's just a bunch of vagueness being tossed around.

missdeweydell
·
2 days ago
yes it's super....weird. all of it. that video they posted was like a hostage video for ransom. since no one involved will come out and say what the actual harm is, it seems from piecing together IG stories that the staff want the owners to turn the biz into a co-op for reparations (?) as gentrifiers (?) and are getting resistance from 1/3 of the owners who happens to be kate's mom and is wealthy. it just seems weird coming from a biz run by POC and trans folks. of all the businesses to come for, they chose this one?


dandykaufman2

They come for this one because these guys would let themselves be bullied out of the place based on stated values.

In other words: Well, they said they were woke, we figured we'd test them to see how woke they really were by demanding they just give us their business and their building.
On queer community they like to support:

I like to support queer bookstores or indie bookstores that carry a lot of work by queer and trans writers and artists. I like to buy books by queer and trans people. Skylight Books is my bookstore in LA. They carry a lot of stuff by queer and trans artists and it's not just relegated to an LGBTQ section. So I appreciate that a lot. I've never been but I interviewed the owners of this coffee shop for a project last year for pride, but it's a little indie cafe in Philadelphia called Mina's World, which is so lovely and queer and trans owned and mostly, if not all, queer and trans employees, and they also sell artwork and books from people in their community and make a lot of their own homemade recipes.
Even the Wokest of the Woke start checking out when you demand they turn over the businesses and property they've worked so hard for to you, just because you're "brown and black" and have decided that you would like to own some businesses and property now.

posted by Ace at
02:05 PM
|
Access Comments