« Ace of Spades Pet Thread, May 28
|
Main
|
A Music Thread? Will That Cross The Streams? »
May 28, 2022
Weekend Hobby, Crafting and Bodging Thread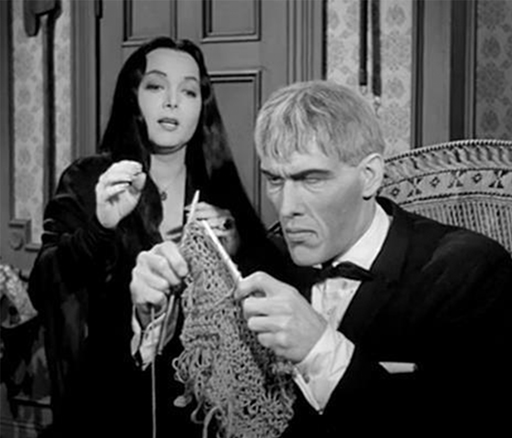 Greetings, gang. Hope your Memorial Day weekend is going well. Time once again to head for the basement, garage, shed, studio or wherever it is you can make a mess, have some fun and be creative.
NOTE: Please refrain from political comments on this thread. Let's keep it light and enjoyable.
This really talented gal transforms some cheap plastic dolls into a fantasy bumble bee fairy. Curious about the material she used to make the flower. Some sort of air dry clay or plastic?
There are model railroads and there are model railroads. But you have to see this G scale garden railroad to believe it. It's billed as the largest, or for sure one of the largest, privately owned garden railroads in the world.
Bob Claggett's "I Like to Make Stuff" is a hugely popular channel on YouTube and with summer just about here, he takes you step by step in making an outdoor climbing wall for the backyard.

I've featured John Woodfield, the slope soaring RC pilot from New Zealand before. This time, he takes a cheap styrofoam chuck glider and converts it to RC. His videos are captivating as well.
What happens when two furniture designers are given 8 hours to hack the ubiquitous folding lawn chair?
Another great tutorial on terrain modeling using expanded blue foam as the primary material. Although this is supposed to be a Martian landscape the techniques would work well for layouts and dioramas that feature rocky, mountainous scenery.
Danny Gregory is an artist and art instructor and this is not a how-to so much as an inspirational pep-talk to get your creative juices flowing. His channel is devoted to these type of videos and sometimes you need a kick in the ass to break out of a rut and paint or draw something.
Finally, one more for the woodworkers; a nightstand or end table from Korean woodworker Mokong. I love how he celebrates the rawness and defects while juxtaposing with very crisp joinery. Stunning piece.

posted by J.J. Sefton at
05:02 PM
|
Access Comments