« Weekend Hobby, Crafting and Bodging Thread
|
Main
|
Saturday Overnight Open Thread (5/28/22) »
May 28, 2022
A Music Thread? Will That Cross The Streams?
But the fashion accessory, like the assless chaps of the Book Thread, must be of sufficient style and elegance to reflect well on The Horde.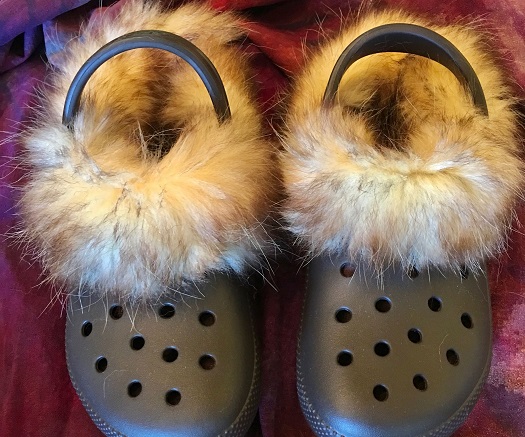 When I was a kid I had two choices if I wanted to listen to music. The first was the radio, and while I grew up in an area with some pretty good DJs (Vin Scelsa...WNEW!), it was a crap-shoot whether I got to hear what I wanted. The second was records, although some of the readers around here have probably never even seen one. Hell, I even remember 45rpm singles, which were amazingly cool. And let's not talk about my dad's collection of 78s! A single symphony was several records.
But now? We have dozens of ways to listen to music. Satellite, CDs, radio (does anyone listen?), downloads, streaming services, YouTube...all easily found and for minimal cost (or free).
I wonder though; is this incredible access to millions of hours of music making the process so easy that we don't pay as much attention? I remember being excited about the latest song or album released by a favorite band, and the anticipation was wonderful. And of course as soon as I got the album I and my friends would listen to the entire thing, carefully critiquing it, and playing it over and over if we were pleased.
Does that happen any more?
Anyway, some music below the fold. No particular order, and no particular genre. Just a few songs that I have listened to in the last couple of weeks.
***
Sean Rowe.
What a voice. Distinctive and evocative. And I love the guitar...it seems so in control and simple.
***
Boxcar Willie
doing an absolutely fabulous country song. I like Johnny Cash's version better, but this solid!
***
Hard to beat
George Thorogood And The Delaware Destroyers
!
***
Arcade Fire
is supposed to be fantastic in concert. I have no idea, and my life plan includes never going to another concert as long as I live, but I really like their music...
***
Bruce Springsteen And The E Street Band
Used to be great. From 1973 to 1980 They put out five albums that ranged from pretty good to spectacular. Then it all went to shit as Springsteen turned into a pompous, hypocritical, spoiled ass. I haven't listened to anything he has done in the last 35 years, and I haven't missed anything. But this is from their first album, and while it might not be everyone's cup-of-tea, it is serious music.
***
&topic=world_news">

posted by CBD at
07:30 PM
|
Access Comments