« A Music Thread? Will That Cross The Streams?
|
Main
|
Daily Tech News 29 May 2022 »
May 28, 2022
Saturday Overnight Open Thread (5/28/22)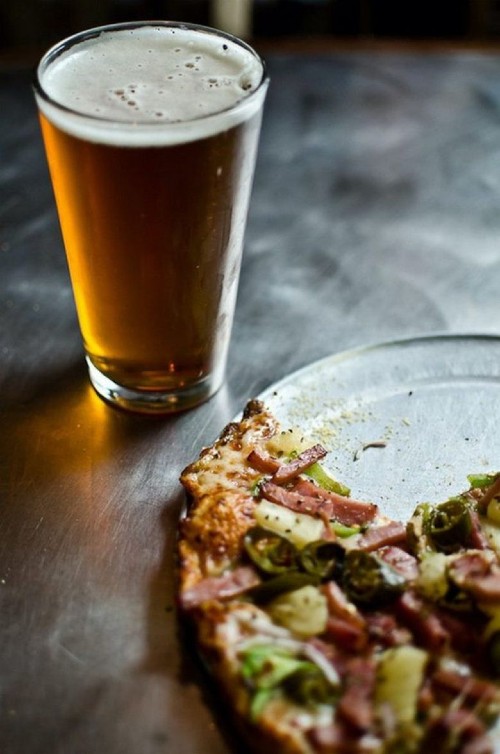 ***
The Saturday Night Joke
A girl Potato and boy Potato had eyes for each other, and finally they got married and had a little sweet potato which they called 'Yam,' Of course, they wanted the best for Yam, and when it was time they told her about the facts of life.
They warned her about going out and getting half-baked, so she wouldn't get accidentally mashed, and get a bad name for herself like 'Hot Potato,' and end up with a bunch of tater tots.
Yam said not to worry, no spud would get her into the sack and make a rotten potato out of her, but on the other hand she wouldn't stay home and become a couch potato either. She would get plenty of exercise so as not to be skinny like her shoestring cousins.
When she went off to Europe, Mr. And Mrs. Potato told Yam to watch out for the hard-boiled guys from Ireland and the greasy guys from France called the French fries. Yam said she would stay on the straight and narrow and wouldn't associate with those high class Yukon Golds, or the ones from the other side of the tracks who advertise their trade on all the trucks that say, 'Frito Lay.'
Mr. And Mrs. Potato sent Yam to Idaho P.U. (that's Potato University) so that when she graduated she'd really be in the chips. But in spite of all they did for her, one-day Yam came home and announced she was going to marry Tom Brokaw.
Tom Brokaw!
Mr. And Mrs. Potato were very upset. They told Yam she couldn't possibly marry Tom Brokaw because he's just.....
Are you ready for this?
Are you sure?
OK!
Here it is!
" A COMMONTATER "(H/T Iris)
***

I always wanted to go on a bobsled ride. The luge? Not so much..........

***
The late great Little Timmy Wilson would be happy.
***
You never know what will happen on live television.
***

Bummer of a job.

***

It might be a Saturday night. But......The ONT Is Always Looking Out For You.TM

10 Signs You Might Have Already Been Abducted by Aliens

Most of us know and understand the general idea of alien abduction and what it might entail. It usually includes being taken from your car on a lonely road or even from your bed and then transported into a hovering flying saucer in a bizarre and intense light, for example.
***

The things you learn in college. It's amazing.

(THE COLLEGE FIX) -- A senior research fellow at Australia's University of Sydney believes plants are intelligent and can communicate.

Monica Gagliano's personal anecdotes about our CO2-breathing fellow terrestrials include her "being rocked like a baby by the spirit of a fern" and getting advice from an oak tree … about a grant application
***

It's Saturday night. You're here. Let's look at beer in cartoons.

DETERMINING THE ABV OF THE MOST BELOVED CARTOON BEERS
From 'King of the Hill' to 'The Simpsons,' almost every cartoon has its own proprietary beer its characters are obsessed with. But what type of beer are they, actually, and which is going to do the best job getting me drunk?

"I would kill everyone in this room for a drop of sweet beer."
***
The ONT Musical Interlude & Monofilament Emporium
Born on this day: 28 May 1944
American singer, songwriter Gladys Knight, who had the 1973 US No.1 single 'Midnight Train To Georgia', and the 1975 UK No.4 single 'The Way We Were' plus 20 other UK Top 40 singles. Best known for her work with her group Gladys Knight & the Pips.via thisdayinmusic.com
&&&
Born on this day: 28 May 1945
American musician, singer, and songwriter John Fogerty from Creedence Clearwater Revival who had the 1969 UK No.1 and US No.2 single 'Bad Moon Rising', plus ten other US Top 30 hits and the 1970 US & UK No.1 album Cosmo's Factory. After CCR parted ways in 1972 Fogerty had a successful solo career. via thisdayinmusic.com
***

You only had one job. Genius Award Winner.

A pizza company was handed the title of having the "worst name ever" recently thanks to an unfortunate blunder with the name of their website - as customers accidentally read their name as something very different.

Welsh Italian Pizza attracted the attention of hungry customers when they pitched up at The BIG ICC Wales Wedding Fair on April 10, which was held at the International Convention Centre in Newport, South Wales.

And while they were poised and ready to serve their tasty dishes to the masses, it wasn't their pizza that had people talking, but was instead the website URL that was printed on the front of their stall - as people saw www.welshitalianpizza.co.uk and thought their business was called 'Wel S**t Alian Pizza'.
***

Tonight's ONT has been brought to you by Sound Advice.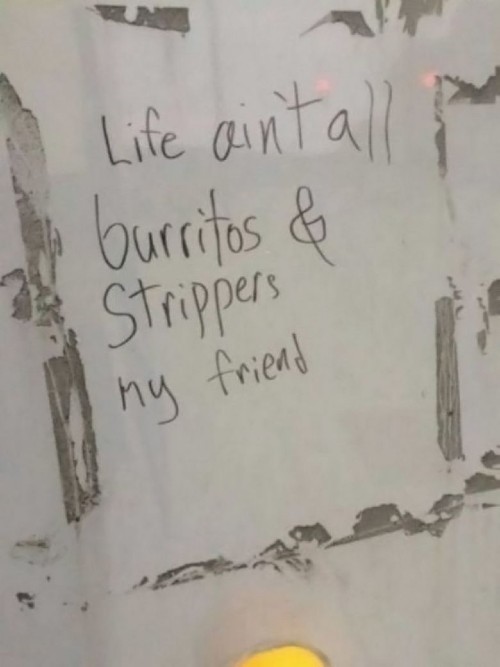 Notice: Posted without anyone's permission tonight. The Ace Media Empire Headquarters are empty. Not even a hamster.


posted by Misanthropic Humanitarian at
09:58 PM
|
Access Comments