« NPC Media Downloads New Programming: "AKSHUALLY ASSAULT RIFLES ARE NAZI WEAPONS, *BEEP*"
|
Main
|
GAINZZZ Thread: Slimming Down From a Mid-Fats to a Small-Fats »
May 27, 2022
Quick Hits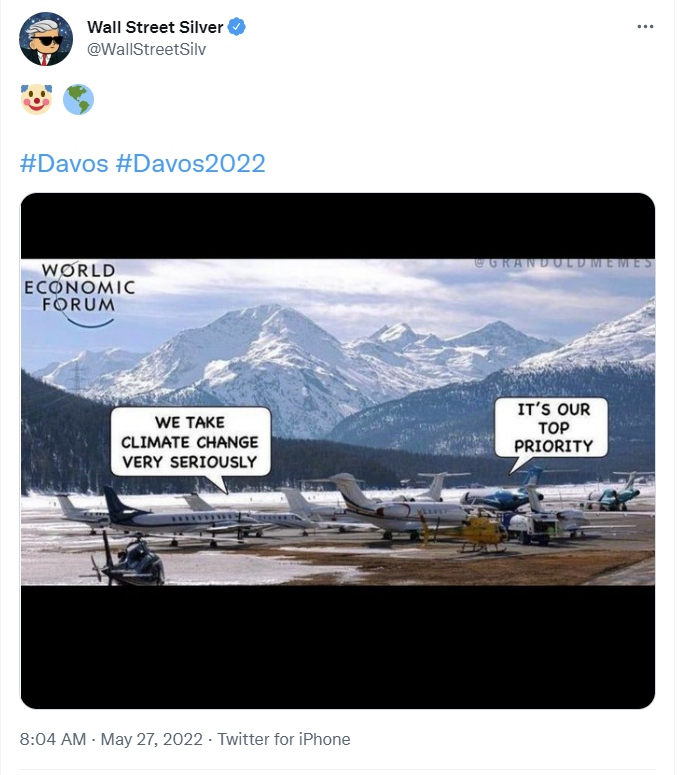 One of AllahPundit's favorite "journalists:"
Aaron Rupar @atrupar

a big problem for Biden -- and it's not totally his fault -- is that for the last year his administration has been forced to react to bad stuff, instead of proactively talking about good things he's doing. it's hard to get enthusiastic about a leader reeling from crisis to crisis
It's weird how a president who creates one disaster after another is then forced to react to those disasters. What a drag. Why can't he just talk about all the great stuff he's done like... um...
Uhhhh...
Well he's got us on an "incredible transition" to a non-fossil fuel based economy, by driving up the price of gasoline so high we can't afford it.
And gas prices will soar to their highest levels ever this Memorial Day weekend.
People traveling by vehicles for the Memorial Day 2022 holiday weekend will feel the pain at the pump in their wallet.

Americans will be paying about $1.50 a more per gallon of gas to travel this weekend -- the highest they have ever paid.

The national average gas price today is $4.59 a gallon, according to AAA. The average price in Pennsylvania is $4.77 a gallon -- the highest ever.

The average price in the Harrisburg area are 9.8 cents higher than a week ago settling in at $4.69 a gallon today, according to GasBuddy. Locally we are paying 55 cents a gallon more than a month ago and $1.58 a gallon more than a year ago.

The question everyone is asking is -- will gas prices hit $5 a gallon?

Maybe.
Up ten cents in a week.
Now that is an incredible transition.
Emmerson has Biden's approval falling to 38%, from 42% in April; one in three people say they've changed their holiday plans due to the high price of gas.

Club for Growth, which opposes Liz Cheney's reelection bid, has a poll showing her way, way down.
The poll, which provides perhaps the starkest illustration yet of the political peril Cheney faces this year, shows Wyoming attorney Harriet Hageman garnering 56 percent of the vote to Cheney's 26 percent in the GOP primary. A third Republican got 12 percent support, and just 6 percent are undecided.
Don't worry; she'll be running as an "independent" with Democrat support.

The ACLJ has gotten possession through FOIA of a memo establishing that John Kerry was illegally conducting foreign policy with Iran behind Trump's back and against his wishes and contrary to Trump's foreign policy, which was the duly-elected foreign policy of the United States.

This, actually, is a violation of the Logan Act, which criminalizes the conduct of American foreign policy while representing oneself as an official of the US government.
Kerry was plainly acting as a representative of the permanent US shadow government.
The Boston Globe put it this way: "Kerry is quietly seeking to salvage Iran deal he helped craft."

The ACLJ put it a bit more bluntly: "John Kerry tried to undermine President Trump in order to support Iran, putting our national security at risk."

Remember the stories that former Obama Secretary of State John Kerry -- no longer in office as of January 20, 2017 -- engaged in shadow diplomacy with Iran promoting foreign policy contrary to that of America's sitting President, Donald Trump? As the story continued to unfold, and more information about the Left's counter-diplomacy was revealed even just last year, the ACLJ went to work.

We launched a Freedom of Information Act (FOIA) request to the State Department, seeking records of State Department awareness of or involvement with Obama-era U.S. officials -- aka, the Deep State -- employing undercover backchannels in an effort to undercut President Trump's cornerstone foreign policy of withdrawing the United States from the disastrous Obama/Biden Iran Deal.


Biden to host K-Pop sensation BTS at White House to discuss Asian Representation and anti-Asian crime.
Oh my goodness, they'll have so much to talk about.
K-pop supergroup BTS will go to the White House next week to discuss a recent spate of hate crimes targeting Asians and Asian Americans with President Biden, the administration's latest attempt to use celebrities to push social and political messages.

The White House announced the May 31 visit on Thursday, adding that the septet will also "discuss Asian inclusion and representation" with the commander-in-chief.
Will they talk about the actual problem of anti-Asian violence or the Democrat/media version of it? That's not a real question.
I missed this last week -- #Woke Target badly, badly missed its earnings projections.
The retail giant reported a stunning 52% drop in profit for the first quarter, badly missing Wall Street's forecasts. The company blamed higher expenses due to continued supply chain disruptions. Consumers also are holding back on nonessential purchases because of rampant inflation.

Shares of Target (TGT) plunged 25% Wednesday, its worst day since 1987.
But what about the genderbent bathrooms and chest-binders for children?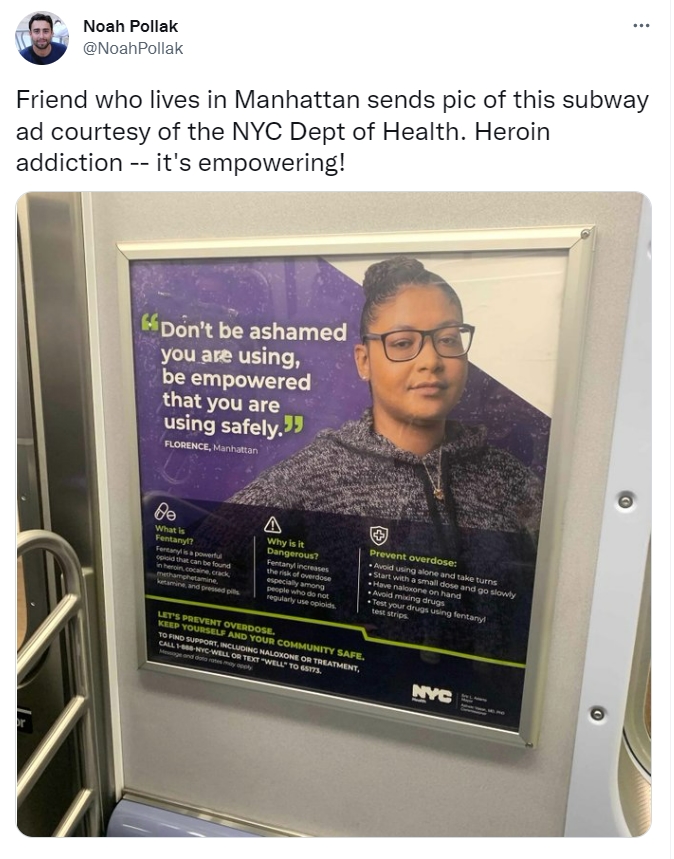 Rand Paul: It's not a conspiracy theory that Klaus Schwab's World Economic Forum wants a one-world government, it's in their mission statement.
Paul Ryan: We thought Biden was going to be a centrist.
Well, he says people thought. That's a way of not saying "I thought." "Me and my Neocon friends and financial backers thought."
"[L]ook, Joe Biden and I have been friends for years," Ryan outlined. "I think people thought they were going to get a centrist in office, you know, a common ground guy. That's not what he was. He gave the keys to the left, the progressives. They steered the country far-left. They tried to go so far left on so many issues, and they didn't have the majorities to do that. That's what always confounded me -- is they acted as they had these massive majorities with these leftwing ideas."
We Hobbits didn't think that.
Say, Paul, can we put you people -- the Smartest Guys in Any Room -- back in charge? You seem to get literally everything wrong, but you also keep telling us how smart you are, and I have to imagine, that kind of confidence must come from somewhere.
Surely you must get something right someday. You're due!

posted by Ace at
05:06 PM
|
Access Comments