« Gun Thread: The Gods Are Angry Edition!
|
Main
|
Daily Tech News 16 May 2022 »
May 15, 2022
Sunday Overnight Open Thread (5/15/22)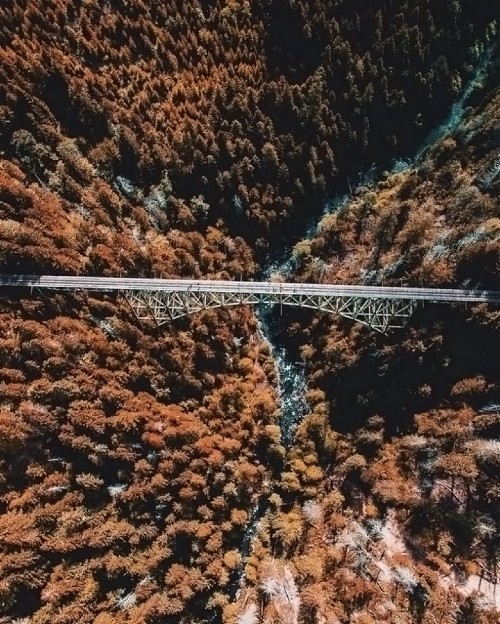 ***
The Quotes of The Day
Quote I

"We will work together, and continue to work together, to address these issues, to tackle these challenges, and to work together as we continue to work operating from the new norms, rules, and agreements, that we will convene to work together…We will work together"VP Kamala Harris
Quote II

"I don't believe he's going to buy Twitter because you have so many fake accounts, the bots, all of the different things. I think it's going to be very interesting."President Donald J. Trump
Quote III

"Well, son, I was taught at a young age about sex and what happened if you had sex unprotected. But it happened. I had sex over spring break — me and dad did — and I got pregnant. Well then, I knew that I had a responsibility. It was my responsibility. It wasn't my mom, my grandparents'. I knew that I had to step up to the plate. And that caused me to let sports go, and I became a mommy," Tameria Jones
Quote IV

"People were friendlier, it seemed like a great system… but then, when you have a creepy f*cking dictator for a prime minister – that's what he is. The way he behaves – the way he behaved during this thing – the disingenuous way that he communicated – it freaked me out, because I never thought that guy was like that," Joe Rogan

No argument from me.
***

In tonight's This Is Bull Shit segment we visit Kiel, WI.

Three Wisconsin boys are facing sexual harassment charges from their middle school over accusations that they used incorrect gender pronouns on a fellow student.

"I received a phone call from the principal over at the elementary school, forewarning me; letting me know that I was going to be receiving an email with sexual harassment allegations against my son," Rosemary Rabidoux, a parent of one of the accused, told Fox 11 News last week.

"I immediately went into shock. I'm thinking, sexual harassment? That's rape, that's inappropriate touching, that's incest" Rabidoux continued. "What has my son done?"

Kiel is a small community. Unfortunately its school system has been taken over by the Woke.
However, there is hope that the kids will prevail.

A small, public university in Ohio agreed last week to pay one of its professors $400,000 after it rebuked him for refusing to use a transgender student's preferred pronouns.

Shawnee State University, in Portsmouth, roughly 85 miles south of Columbus, warned Nicholas Meriwether, a philosophy professor, in 2018 about not using the pronouns.

In response, Meriwether, who is an evangelical Christian, filed a federal lawsuit against the university that year, contending that officials violated his constitutional rights by compelling him to speak in a way that contradicts his religious beliefs.
***
The FAA doesn't like stunts that go awry.

FAA revokes certificates of pilots involved in Red Bull plane-swapping stunt
The agency also proposed a fine of almost $5,000 for one of the pilots.
***

If you have a functional gun, this is an insult. If you don't good on you for sticking it to "The Man".

"Sacramento police want your guns in exchange for gas money," says a May 6 Sacramento Bee headline. The department asks residents to give away their firearms, which the Second Amendment authorizes them to keep and bear, for a $50 gas gift card that would not even provide a fill-up for many vehicles.

The department claims it will not ask any questions or demand identification, but it is unlikely that any criminals will be handing over firearms. Criminals do not follow gun laws, and criminals, not guns, commit crimes.
***

Let's look in on what's going on with the Religion of Pieces. Muslim college students kill Christian co-ed.

A mob of Muslim students at a college in northern Nigeria beat a fellow student to death and burned her corpse on campus on Thursday after accusing the woman of "blasphemy" against Islam for allegedly suggesting her peers stop posting religious content on a student-run instant messaging group, the Nigerian online newspaper the Paradise News reported on Friday.

"Muslim students at Shehu Shagari College of Education accused a Hausa Christian, Deborah Yakubu, of blasphemy; they beat their colleague to death and burnt the corpse. Ms Yakubu reportedly protested against posting religious messages on the student Whatsapp platform. Her protest angered some Muslim students who mobilized and subsequently killed her," the Paradise News reported on May 13.
***
A new definition of "Family Friendly".

Police are investigating a "death match" wrestling event staged in front of kids that turned into a bloody brawl as contestants attacked each other with glass lighting tubes and even a weed whacker.

The event performed at the Conservative Club in Seaham, County Durham, England, on April 29 was a raucous affair that had been advertised as a family-friendly event, and, indeed, several families with pre-teen children were in the audience.
***

I can hardly wait until all of our energy is renewable.

Friday a heat wave hit Texas — prompting the non-profit that manages power for Texas's 26 million customers to...ask them to use less of it.

"The Electric Reliability Council of Texas (ERCOT) made the appeal in a statement Friday, saying that soaring temperatures increased demand and caused six power generation facilities to trip offline," reports CNN. "That resulted in the loss of about 2,900 megawatts of electricity."

The statement asks Texans "to conserve power when they can by setting their thermostats to 78-degrees or above and avoiding the usage of large appliances (such as dishwashers, washers and dryers) during peak hours between 3 p.m. and 8 p.m. through the weekend." CNN reports:
***

WTF? Does he swim in it?
Bill Gates – who caught COVID despite 4 shots – says people over age 50 need vaccine boosters every 6 months, calls popular conspiracy theory about him 'tragic'
***

It must have sucked to be a congress critter. Imagine having to go out to the store to get your own booze.
Usually these events involve Pelosi struggling to keep her dentures in her mouth, babbling incoherently and slurring her words, while basically making little if any sense.

Now, for those who suspect old Nancy likes herself an occasional (ok, more than occasional) nip on something, Pelosi has made it easier for members of the House to have beer, wine and spirits delivered directly to their offices, the Daily Wire reports. This should make those press events even more comical than they already are.

According to Fox News Channel's Chad Pergram, the new perk comes courtesy of Sodexo, the Capitol's new caterer.

"Wine and beer was often available at catered receptions on Capitol Hill," Pergram tweeted. "But now booze can go directly to a Member's office."
***
Who the hell is running John Hopkins University? The proverbial fox is guarding the hen house.

Johns Hopkins University has hired a female-to-male transgender academic who has called for pedophilia to be "destigmatized." Despite her comments, Walker has been granted a new position at the Johns Hopkins' Moore Center for Prevention of Child Sexual Abuse.
Stigma? What I would like to say is not allowed here at Ace's place.
***
The ONT Musical Interlude & Ibuprofen Emporium
On this day: May 15, 2003 - June Carter Cash
Country singer June Carter Cash, the second wife of Johnny Cash died in Nashville, Tennessee, of complications following heart valve replacement surgery, aged 73. She was a member of the Carter Family, and had hits with Johnny Cash, including the Grammy Award winning songs, 'Jackson', 'Ring Of Fire', (which she co-wrote about their courtship), and 'If I Were A Carpenter.' Via thisdayinmusic.com
&&&
Born on this day: May 15, 1948 - Brian Eno
English musician, composer, record producer Brian Eno, best known for his pioneering work in ambient music. With Roxy Music he had the 1972 UK No.4 single 'Virginia Plain'. He has produced U2, Talking Heads, David Bowie, John Cale, Coldplay and Damon Albarn. via thisdayinmusic.com
***

Sucks don't it? Genius Award Winner.

HILLIARD — An Ohio man who reported his truck stolen on Monday was arrested after authorities learned he stole the truck five days earlier in Delaware County.

Hilliard police said 36-year-old Brett Redd, of Columbus, reported his truck was stolen by his passenger from a UDF gas station, our news partners at WBNS reported.
***

Wow, this is one hell of a love connection.

Louisiana authorities are searching for three juvenile inmates who escaped from a detention facility, allegedly with the help of a 21-year-old security guard, the state police said Saturday.

Tyjuan Lafitte, 17; Na'varaya Lane, 17; and Jeremiah Durham, 15; all escaped from the Ware Youth Center in Coushatta just before 3:00 a.m. on Saturday, police said. Video footage showed 21-year-old security guard Victoria Tune taking the trio off the premises in a white 2010 Pontiac G6, the Red River Parish Sheriff's Office said in a statement.

Police were not alerted until approximately 6:50 a.m., when incoming day shift employees noticed the three were missing, the sheriff's office said.
***

I can't speak for you. But I think this is awesome. Tonight's Feel Good Story of The Day.

It was roughly 60 years ago, when University of Nebraska-Omaha student Madeline Adams had to pause her education to care for her family.

The 80-year-old first started at UNO when the mascot was still the "Indians" back in 1960.

"Well, life happened. Expecting, married, second child, third child, divorced, moved out of state," said Adams.

Adams would move to Missouri and work in real estate for 15 years before ending up in Honolulu, and then Arizona before staying with her daughter, Robin Wright.
***
Weekly commenter stats for week of 5-15-2022

Top 10 commenters:
1 [663 comments] 'TheJamesMadison, looking for wonder in the modern world with Tati' [93.07 posts/day]
2 [428 comments] 'Sponge - F*ck Joe Biden'
3 [384 comments] '18-1'
4 [324 comments] 'Skip '
5 [313 comments] 'Joe Mannix (Not a cop!)'
6 [305 comments] 'G'rump928(c) '
7 [298 comments] 'rickb223 TEXIT'
8 [294 comments] 'Mark Andrew Edwards, RIP Oregon Muse'
9 [288 comments] 'Wolfus Aurelius'
10 [279 comments] 'Comrade flounder, wrecker, hoarder, saboteur'
Top 10 sockpuppeteers:
1 [103 names] 'Amber Turd' [14.46 unique names/day]
2 [101 names] 'so Miklos speculates'
3 [99 names] '18-1'
4 [56 names] 'Duncanthrax'
5 [49 names] 'Emily Litella'
6 [30 names] 'OrangeEnt'
7 [26 names] 'pookysgirl, not liking where this is going'
8 [25 names] 'Cicero (@cicero43)'
9 [24 names] 'Truck Monkey Report'
10 [24 names] 'Notorious BFD'

Tonight's ONT has been brought to you by Dismal Employment Adventures.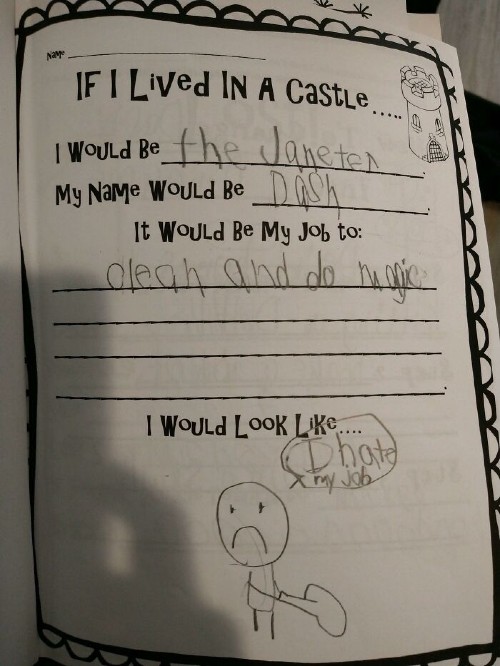 Notice: Posted with permission by the Ace Media Empire and AceCorp, LLC. No hamsters were injured in the production of this ONT. No artificial flavorings or coloring used either.


posted by Misanthropic Humanitarian at
10:01 PM
|
Access Comments