« The Weekend Hobby Thread
|
Main
|
Saturday Overnight Open Thread (5/7/22) »
May 07, 2022
In A Hole? Keep Digging! ("How Can I Get My Boyfriend to Stop Digging His Tunnel?" )
A woman posted on Reddit that her boyfriend spends all his spare time digging a tunnel on his property, and that if separated too long from his digging, he gets anxious to get back to his tunnel.
So, I know this is a weird question, but my boyfriend likes to spend a lot of his free time digging a tunnel on some property that he inherited. I haven't seen the full extent of it, but last I saw it was remarkably deep under the surface.

At the front, which is the only part that I've seen, he's got cement beams, electric lights, even chairs and a small table.

Aside from safety concerns, there's also the fact that he doesn't really have a social life, because of this thing. I'm pretty much the only person he still talks to outside of his job, and he doesn't go out and do anything anymore. It used to be that he'd occasionally head out and do some digging on the weekends, but now he spends almost all of his free time out there.

He's always really happy when he comes back from digging, which is why I haven't seriously tried to stop him before, but I was talking to a friend about him, and she told me he might be going crazy.
The Reddit post was put on Twitter and went viral, with some hilarious responses.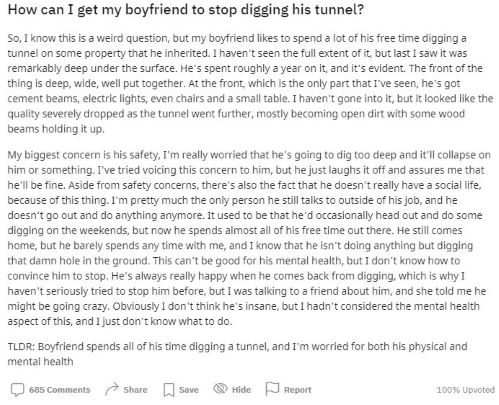 -----
-----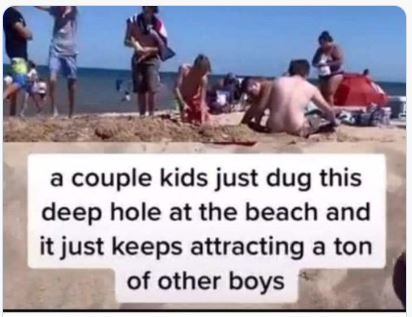 -----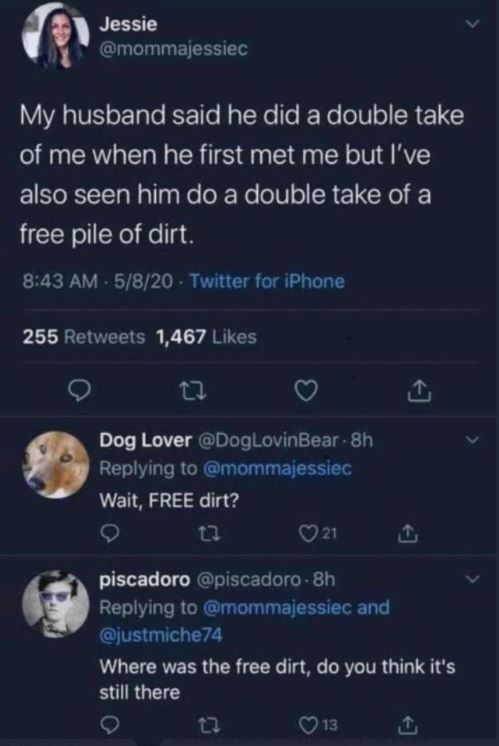 -----
-----

-----
I get it. When I was a little kid, my buddies and I felt a need to dam up the nearby seasonal creek whenever it was flowing. Five decades later when I walk through the woods near my house, I still get the itch to dam up the brooks and springs to create little ponds. Maybe it'll be one of my retirement hobbies when that day comes.
What crazy amateur engineering projects are any of y'all doing? Any recreational tunnelers or dam builders among the horde?
[buck.throckmorton at protonmail dot com]


posted by Buck Throckmorton at
07:30 PM
|
Access Comments