« In A Hole? Keep Digging! ("How Can I Get My Boyfriend to Stop Digging His Tunnel?" )
|
Main
|
Daily Tech News 8 May 2022 »
May 07, 2022
Saturday Overnight Open Thread (5/7/22)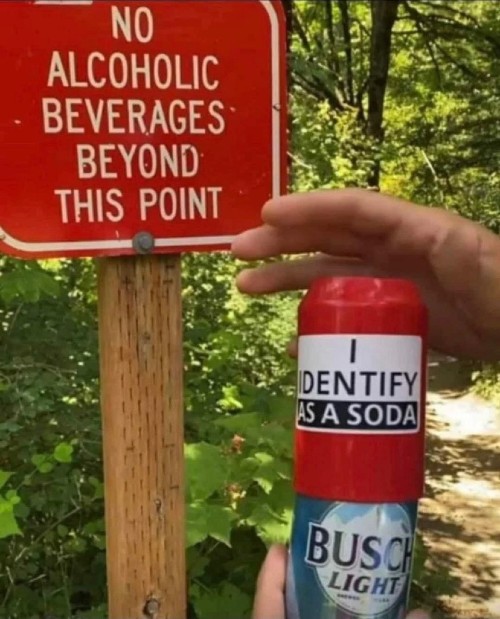 (Photo H/T Hrothgar)
***
The Saturday Night Joke

As an airplane is about to crash, a female passenger jumps up frantically and announces, "If I'm going to die, I want to die feeling like a woman." She removes all her clothing and asks, "Is there someone on this plane who is man enough to make me feel like a woman?" A man stands up, removes his shirt and says, "Here, iron this!".
***

RIP country star Mickey Gilley.

***

What horrible working conditions. Just plain awful.

GHOST GROPER I worked in Vegas brothel where Lamar Odom overdosed – it's HAUNTED by former owner and needs an exorcism

THE Las Vegas brothel where former basketball star Lamar Odom once overdosed is haunted by the ghost of its former owner, according to a sex worker who worked there.

Alice Little, one of the highest-earning licensed sex workers in the country, used to work at the Love Ranch brothel near Las Vegas.

Highest paid? Beauty is a subjective thing.
***

Penguins need to be observed. How Do You Keep an Eye on Penguins Without Disturbing Them? Robots. New technology in a harsh landscape

As with many species on the planet, emperor penguins are facing an existential crisis due to climate change. The fact that they reside in Antarctica, which has been experiencing heightened levels of instability as of late, has more than a little to do with that. But determining the severity of the threat that they face is no easy task — there isn't a way for humans to unobtrusively observe penguins in their natural habitat without standing out just a bit.
***
The ONT Is Always Looking Out For YouTM

For filing away under the "Hope you don't need it" category, this is how to survive an alligator attack.
One of the more iconic bounce-back conservation stories in North America is that of the American alligator. It's easy to forget that in 1973, these large, apex predators were once on the endangered species list.

Thanks to protections, the population rebounded in only 14 years, and there are now an estimated 1.3 million of these animals in Florida alone. The range of the animals extends into the Carolinas, Georgia, Alabama, Louisiana, Mississippi, and even parts of Texas.
***
Stuff you should know. How Champagne works.
Never cared for it.

***

Someone forgot to close the flue in the old fireplace.

May 6 (UPI) -- A California couple returned home after a trip to find the inside of their home had been taken over by hundreds of birds.

Gary and Patti Reitemeyer said they returned to their Redding home after a trip to Sacramento and discovered hundreds of swallows had apparently flown into the house through the chimney.
***
The ONT Musical Interlude & Hip Boots Emporium
&&&
|
***

Why yes you can have a Genius Award Winner and Tonight's Feel Good Story of The Day all wrapped into one story.

Many people have been killed during break-ins over the years, after all, so it's not out of the realm of possibility that you might just need it for that.

However, a recent case suggests we might not have as much to worry about as we may have thought.

Law enforcement officials in Seattle arrested a burglar on Wednesday after he accidentally shot himself in the head while trying to flee the scene of a home that he allegedly broke into.

The incident happened early Wednesday morning when a resident heard noises coming from his garage, where he encountered the burglar.
***

Tonight's ONT has been brought to you by Multiple Use Appliances.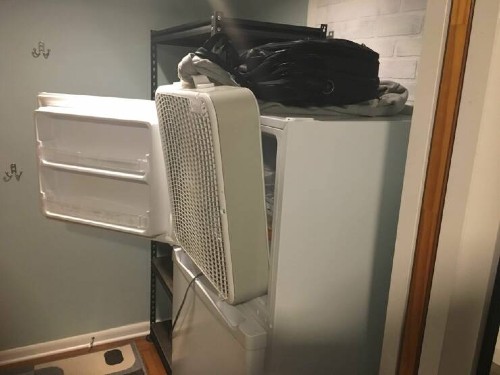 Notice: Posted with permission by whoever is left in the building tonight. ONT Tips, Saturday night jokes and spare cash to petmorons at gmail dot com.

posted by Misanthropic Humanitarian at
10:00 PM
|
Access Comments