« Quick Hits
|
Main
|
Cats Eye Cafe »
April 21, 2022
More Quick Hits
Tina Fluornoy, Kamala Harris' chief of staff, is the... what, the twelfth Harris staffer to quit?
The only person who could ever stand being under Kamala was Willie Brown and he got sick of it after a year.
Tina Flournoy, Vice President Kamala Harris' chief of staff, is leaving the administration, a White House official confirmed to POLITICO on Thursday. Lorraine Voles, who was brought in as a senior adviser to Harris last summer, will step into the role.

The moves, which were first reported by The Washington Post, are set to take place later this spring.

"It is likely that this news will appear in print today -- which means that I will not have the opportunity to share it with each of you myself," Flournoy wrote in an all staff email obtained by POLITICO. "I will be eternally grateful to the Vice President for giving me this amazing opportunity."
So Hartina Fluornoy becomes the latest White Man who failed to position Kamala for success.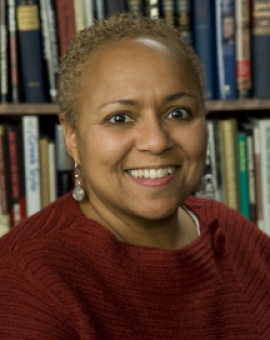 Fluornoy is said to have Kamala Disappointment Syndrome, or "RSB."
So if you want to see Anthony Fauci essentially declare that the CDC is Supreme Ruler of the United States, here it is. Or Twitter's version, here. He announces that only the CDC can make these decisions and that no constitutionally-recognized bodies, like the courts, can have a say.
Steven Colbert has covid and is so, so thankful he is vaccinated and double-boosted because that, theoretically, kept him from getting an even worse covid infection, one hypothesizes.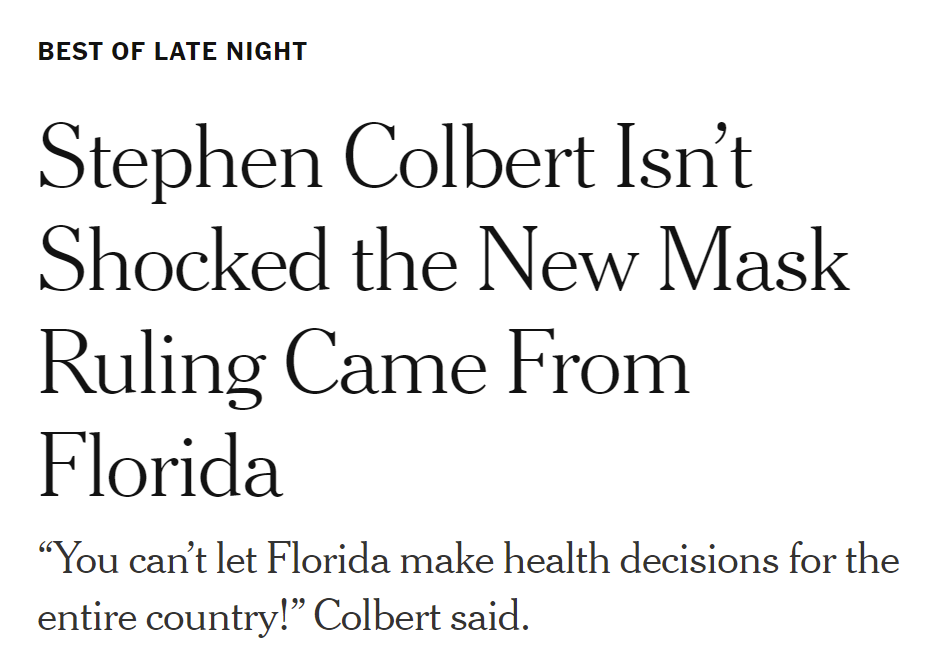 Guess the mask maybe helped block a more serious infection too, huh, Stevey?
I like how that non-joke -- it's not a joke, it's just someone saying something -- is the lead "joke" in "the best of late night," according to "The Paper of Record." This is the best the leftwing late night hosts could come up with.
From Chris Wallace's interview with Jen Psaki last night, which you didn't see, because no one saw it:
Speaking of no one watching CNN Minus:

posted by Ace at
06:45 PM
|
Access Comments