« The CDC Decides The Science (TM) Says There's an Emergency In the Skies Requiring Continued Mandatory Masking (But No Emergency on the Ground Necessitating Speedy Deportation of Illegal Aliens, Strangely Enough)
|
Main
|
More Quick Hits »
April 21, 2022
Quick Hits
John Ekdahl shows why he is Twitter's preeminent Thought Leader by creating his own Press Office account to issue his own press releases: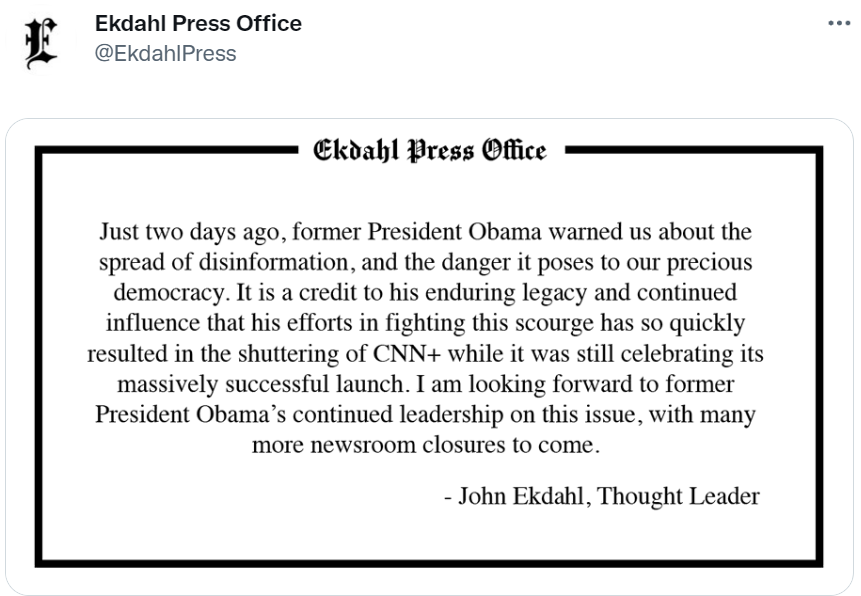 Damn now I want my own Press Office. I want to issue formal statements, too.
Here's a formal statement for Jake Tapper:
Suck my dick, formally. Wear a bowtie. Tails optional.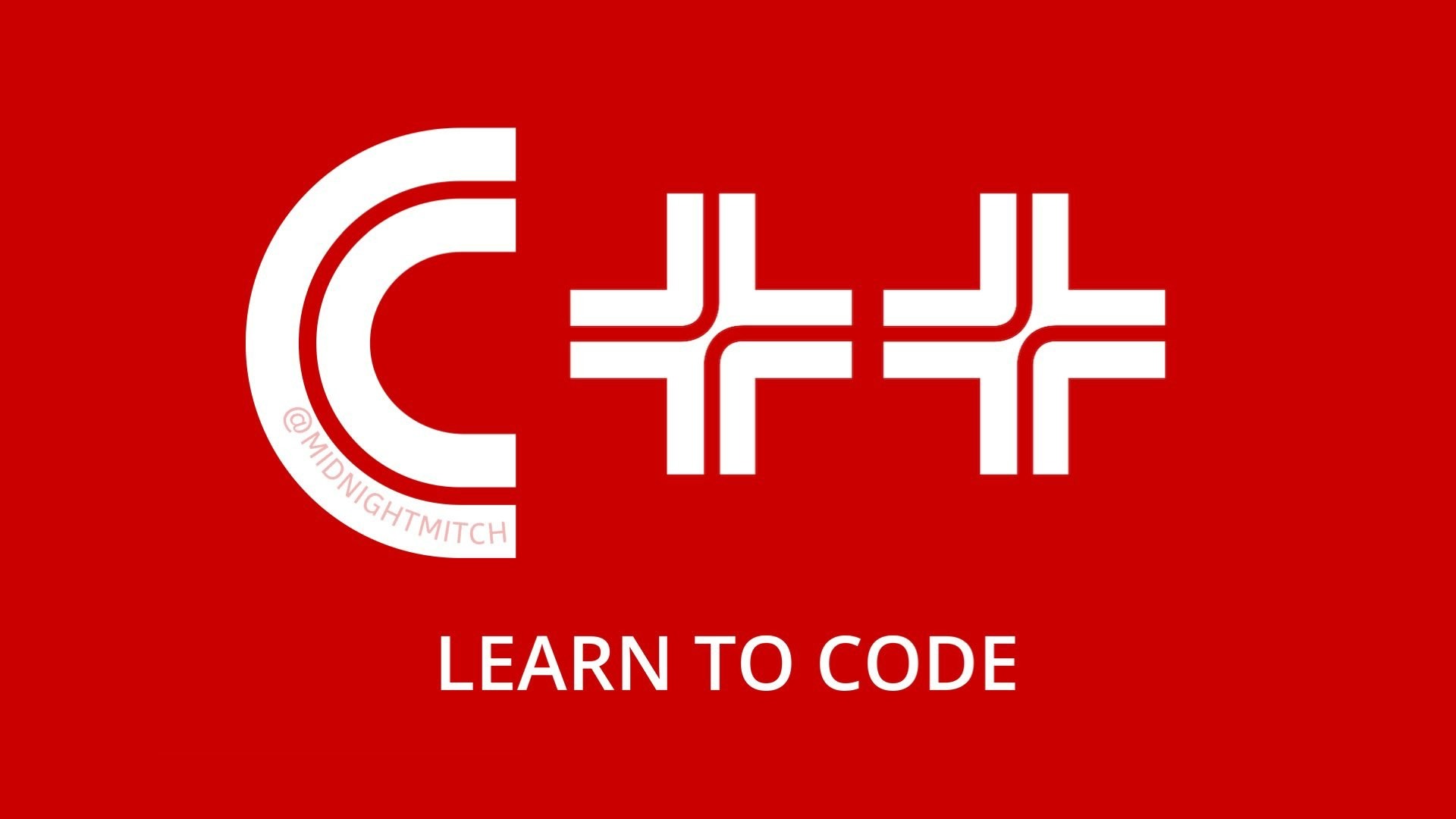 David French @DavidAFrench

It's time to stop using the word "conservative" to broadly describe the right or the Republican Party. It fits some individuals (and I'll use it then), but it increasingly doesn't fit the institution, and it definitely doesn't fit much of the right.
I will continue calling you "cuck."
A Saudi ruler "screamed at" a top Biden official, telling him that the Kingdom will not boost oil production to aid a hostile political regime.
Biden has been hostile to the Saudis for years, joining the media left in essentially crusading for regime change in the Kingdom after Saudi operatives allegedly killed anti-Saudi Qatari spy Jamal Khashoggi, and then telling Americans to blame the Saudis for high oil prices (before pivoting to telling them to blame Putin for high oil prices).
[L]ast fall, Biden sent his national security advisor [and Hillary Clinton Russiagate conspirator] Jake Sullivan to talk with bin Salman about oil production and supply, hoping to strike a deal to increase oil production and combat the rising prices of gas and oil.

However, after bringing up the death of Khashoggi once again, the meeting ended with the prince shouting at Sullivan and telling him the U.S. could forget about any request to boost oil production, according to The Journal.

Fast-forward to the current circumstance, with Russia's war on Ukraine continuing and deeply hurting the global oil economy. The U.S. finds itself in an awkward and weak position, as Saudi Arabia has aligned itself with Russian interests, the Wall Street Journal reported.

Once the Russia-Ukraine war began, the Biden administration began eyeing Saudi Arabia and the United Arab Emirates, hoping to convince them to ramp up oil production, which would undercut the money Russia makes off of its own oil exports and also drive down the rising prices of oil and gas, CNN reported.

Saudi Arabia and the UAE are the most powerful members of OPEC, the bloc of 13 countries that together control 40 percent of global oil production, making them crucial in the global oil game.

Saudi Arabia did not do as Biden requested and has promoted its own interests above the West's, which could be dangerous for the U.S. and also keeps gas prices high for Americans.

Why would they? The Sage of Scranton apparently didn't realize that America would ever, ever need a favor from the most oil-rich country in the Middle East again.
America is Back, baby.
The Adults are Back in charge.
Thanks, NeverTrump! Thank you for joining your leftist co-revolutionaries in "fortifying" the election!
Dana Loesch has had enough of the "Conservative Case for Being Nice to the Liberals Trying to Kill Us" pseudoright:
Dana Loesch @DLoesch

On "salting the earth" re Disney and DeSantis? Conservatives aren't waging this war. Disney, not conservatives, chose to themselves "salt the earth," against parents over parental sovereignty. They and their surrogates accused parents of murdering gays, for crying out loud.

Disney waged a heinous, scorched earth campaign against parents and it blew up in their collective face. Do not start lecturing these parents and those who support them about "salting the earth."

The same people that lament pushback today are the same ones who lectured us tea party folk for being too loud, too aggressive, too uncompromising. Without that spirit in the party Republicans would be nothing but a bunch of Mitt Romneys.

Look, grace and justice can coexist. Entities who try to usurp parental authority should receive pushback. Removing exemptions isn't harsh or unfair, to the contrary, it's fair by making Disney abide by the rules all other biz must follow.

The Conservative Case for The Far Left crowd will have to explain to me why Sacred Honor requires we give special favors to the media left that is literally attempting to make our values and our way of life socially unacceptable and, through corporate thought-policing (backed by making people unemployable) and de-banking, financially untenable.
They preach a stance of tolerance and libertarianism towards our enemies. But they never preach that stance for our enemies towards ourselves -- no, they allow our enemies to impose authoritarianism and repression upon us.
And then they tell us that we must also tolerate that.
Weird how this toleration is always one way, from us, to their corporate donors.
Jesse Kelly has had it with the Loser Club of the pseudoright:
Jesse Kelly
@JesseKellyDC
·
Apr 20

Loser Mentality and Winner Mentality. Those are real things. You win long enough, you figure out what it takes to win and you come to expect it. And you're comfortable with it.

Oddly, same thing applies to Loser Mentality. Eventually, you prefer losing.

That's the Right.

The Right is on the verge of a couple big things. I think. I hope.

1. Massive election losses for Democrats. Everyone is focused on Congress but this beating is going to go all the way down to the school board level.

2. A slowly emerging aggressive mentality from the New Right.

That's a good thing. But there is going to be a frustrating thing for many on the Right. I know it will be frustrating for me. And that's the Loser Mentality.

And to be clear, I'm for once not calling them losers. I mean, many are. But some are just a product of the Old Right.

If you're on the Right, limited government and all that, you've never seen real wins in your lifetime. Not real wins. Sure, there's been an election win you've celebrated. But if you're alive to read this, government has never shrunk in your lifetime. Ever.

Which means you've grown up a loser. Always losing. Always told to wait for the next election. Always told giving the communists just a little more ground is the right thing to do.

And there's something else:

Principles. You've heard this word endlessly. We can't do this and we can't do that and what's the reason? Principles. It's always principles.

And this is what I mean when I say I'm not calling them all losers.

Many on the Right believe that.

They've simply been raised in a political system where their job is to whine about Democrats and scream about things like "Hypocrisy!" and "Double standards!". But that's where it ends for them cause that's what the Right has always been.

Even suggesting doing more than that is met with the indignant cries of "That's not who we are!".

THAT is loser mentality. It's in our culture on the Right. It's ingrained by now. Being "conservative" to the Right means whining while we lose. Nothing more.

And as we get BIG election wins, we better find a way to overcome that mentality. We are going to have opportunities we've never had before.

The communist won't be our main enemy. Loser Mentality will.

That's all.
Good points. I would offer the same quibble I offered John Hayward: While he's right that many "on the right" have this Loser Mentality, I'd also point out that some actually have a Winners Mentality -- it's just that they're trying to Win for the Other Side.
I mean, Charles Cooke may have this Losers Menatlity.
David French doesn't. He's trying to win.
He's just playing for the hard left.
Hayward talks about that with J.J. and CBD. I should have stressed that while some people are as Hayward (and Kelly) describe, there are also a good number of people who are, and always have been, simply left-liberals who have minor economic and foreign quibbles with their true correligionists on the left.
Speaking of:
Gay Bulwark grifter and weirdo Tim Miller claims that those who against teachers grooming children are "weirdoes" talking about "Mickey and Pluto making love."
He used to be a "Republican" fundraiser or consultant or whatever. Pretty sure a "Republican consultant" is someone who tells you "do what the Chamber of Commerce tells you to and they'll give you lots of money." Wow, what a Murderer's Row of Mensa Chapter Presidents. Political consultants are just DC matchmakers for a lonely dollar and an lovelorn palm.
He was a member of the permanent "conservative" DC class. Now he sucks off Bill Kristol's Democrat donor network.
So this is what used to "represent" the conservative movement in DC, until the masks were torn off:
Yeah I call him gay and weirdo. Look what he called his normie opponents. You don't get to throw shit and then say "Oh, I'm a protected minority, you can't use the same kind of insults against me."
The James Carville talking point "Conservatives are weirdos" is being deployed. Pass the word.

Posted by: I am the Shadout Mapes, the Housekeeper
The people objecting to purple-haired nonbinary nose-rings chatting up six year olds about pronouns and hormones and masectomies are the weirdoes. Got it, Timothea.

Okay, guess quickly: Fake or real:
It's fake, I'm pretty sure. It's the same guy who did that George Floyd Appreciation Day speech at the Frisco, TX city council.
Seems pretty real, though.

posted by Ace at
05:43 PM
|
Access Comments