« Witness In Hunter Biden Grand Jury Probe Asked: "Who Is 'The Big Guy' For Whom Hunter Was Holding a 10% Stake in a ChiCom Company?"
|
Main
|
Tuesday Overnight Open Thread (4/5/22) »
April 05, 2022
Baby Sugar Gliders Cafe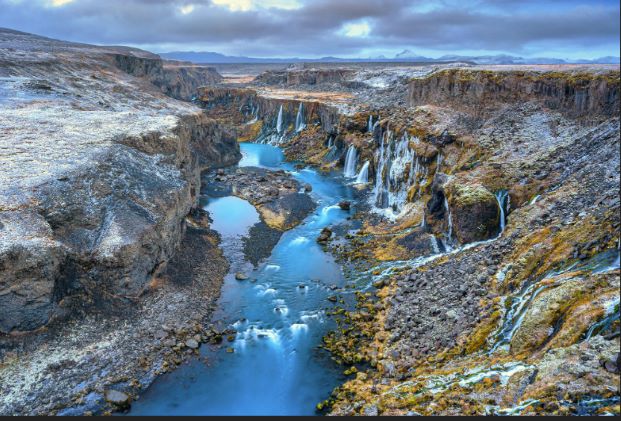 Gljufur
by Jens Klettenheimer
Description:
I just returned from another photography workshop at Iceland where we've been visiting some spots off the beaten path as well.

This shot was taken at one of my overall favorite locations in the North of Landmannalaugar.

Captured at Iceland on Nov 05, 2021 by Jens Klettenheimer (schiefLicht Fotografie)

So cute: Dog mimics whatever his mistress does.
Cat lies in ambush for a patrol of four dogs.
Cat's ball-tracking-and-catching skills need work.
Baby calf feels grass for the first time.
Splash Mountain, redneck style.
Mama panda doesn't like panda cub climbing all over the place.

Sugar gliders were popular yesterday, so here are some babies. Might be the younger versions of the sugar glider paratroopers we saw yesterday.
Oh, here's a description of a sugar glider:
The sugar glider (Petaurus breviceps) is a small, omnivorous, arboreal, and nocturnal gliding possum belonging to the marsupial infraclass. The common name refers to its predilection for sugary foods such as sap and nectar and its ability to glide through the air, much like a flying squirrel. They have very similar habits and appearance to the flying squirrel, despite not being closely related--an example of convergent evolution. The scientific name, Petaurus breviceps, translates from Latin as "short-headed rope-dancer", a reference to their canopy acrobatics.

posted by Ace at
07:20 PM
|
Access Comments