« Obama Visits White House to "Celebrate" Signing of Obamacare.
Embarrassingly, The White House Staff Mobs Obama and Ignores Brandon.
|
Main
|
Baby Sugar Gliders Cafe »
April 05, 2022
Witness In Hunter Biden Grand Jury Probe Asked: "Who Is 'The Big Guy' For Whom Hunter Was Holding a 10% Stake in a ChiCom Company?"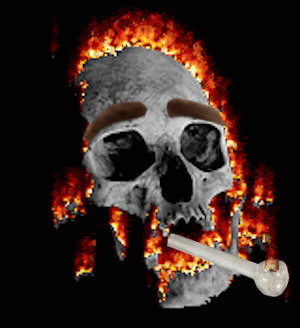 The answer was not leaked, but I think we all know what the answer must have been.
Has Joe Biden been pulled into Hunter grand jury probe? Witness is asked to identify 'the big guy' who would get kick-back in deal with Chinese energy giant after former associate claimed it was the President

...

Witnesses in recent months have been questioned about payments Hunter Biden received while serving on the board of Burisma, a Ukrainian gas company

On Monday The New York Post reported that one witness had been asked who they believed 'the big guy' was - although the witnesses answer wasn't shared

A March 2017 email found on Hunter's laptop discussed a proposed deal with a Chinese energy firm, and included the phrase: '10 held by H for the big guy?'

Speculation about the identity of 'the big guy' has remained: Joe Biden has always insisted he was not involved in his son's business dealings

Is the witness Tony Bobulinski or another person involved in the deal? We don't know.
A witness who testified before the Hunter Biden grand jury was asked to identify the "big guy" in the first son's planned deal with a Chinese energy conglomerate -- as calls ramped up to have President Biden included in a conspiracy probe.

The question arose after the witness was shown a piece of evidence while appearing in secret before the panel in Wilmington, Del., a source familiar with the proceedings told The Post.

A bombshell email exclusively reported by The Post in October 2020 showed that one of Hunter Biden's business partners, James Gilliar, outlined the proposed percentage distribution of equity in a company created for a joint venture with CEFC China Energy Co.

The March 13, 2017, plan included "10 held by H for the big guy?"

Another former Hunter Biden partner, US Navy veteran Tony Bobulinski, later revealed that "the big guy" was Hunter's dad, then the Democratic candidate for president, saying, "I have heard Joe Biden say he has never discussed his dealings with Hunter. That is false."

...

In the wake of last week's report by the Washington Post -- which confirmed $4.8 million in payments from CEFC to entities controlled by Hunter Biden and first brother James Biden during 2017 and 2018 -- the White House on Sunday attempted to distance the president from his under-scrutiny kin.

Now, read this carefully:
White House chief of staff Ron Klain said his boss was "confident that his son didn't break the law" and "confident that his family did the right thing."

"But, again, I want to just be really clear, these are actions by Hunter and his brother," Klain told ABC's "This Week with George Stephanopoulos." "They're private matters. They don't involve the president. And they certainly are something that no one at the White House is involved in."

And here's Biden putting out the word that 1, Hunter is innocent and should be found innocent, and 2, even if Hunter (and Joe's brother James) are found guilty of something, then Joe Biden should be found innocent of collaborating with them.
This is sending out signal to the DOJ and to this US Attorney to find the "truth" as the "president" orders it to be found -- and none of these people, previously so gung-ho about special prosecutors, even breathes the words "special prosector."
The left and NeverTrump have previously shrieked about Trump "prejudicing" government investigations by offering his opinion about how they should come out.
In fact, here's the alcoholic pro-groomer Allahpundit shrieking that Trump had attacked democracy by stating that the sentencing in the Roger Stone case was too harsh:
No one can stop Trump from handing out corrupt pardons to his sleazy cronies but a prosecutor can and should refuse to revisit what he believes is the proper sentencing recommendation just because it gave the president the sads. People should keep resigning until Bill Barr himself has to go into court and inform the judge personally that he's been notified by a tweet that the original sentence was too harsh.

None of these people who previously screamed about Trump supposedly influencing the federal judiciary -- which very clearly loathed him and would not follow his orders under any circumstances -- have a single damn word to say about Biden continuing to put out the Directive that the grand jury and US Attorney leading it had better come back with a "Hunter Is Innocent" finding.
Does the Sage of Salem Media care to make an argument that federal judges and prosecutors are more responsive to Trump's tweets than Biden's directives?
Note that Biden appointed the US Attorney investigating Hunter. (Or reappointed him -- Trump had first appointed him. He's a Democrat.)
Is the Sage of Salem Media claiming that a Trump tweet about a judge has a greater prejudicial effect than Biden instructing a US Attorney he appointed in what his findings should be?
Or will he just continue to pretend none of this is happening?
Go back to blogging about Beloved, AllahPundit.
Or covid. Boy, covid panic was really you Salad Days, wasn't it?

Former federal law enforcement officials dismissed those claims, with one ex-fed even saying there's already enough evidence to build a conspiracy case.

"I get that there's spin, but this is not a complex one," former Utah US Attorney Brett Tolman told The Post.

Tolman said Bobulinski's confirmation that President Biden was "the big guy" in a proposed 2017 deal with CEFC China Energy could be considered evidence "that other family members were involved."

"Conspiracy is a standalone crime in our country, and you've certainly got enough to present to the grand jury that there's a conspiracy among Joe, [brother] James and Hunter to bring in money, to not declare that money, to not pay taxes on that money," he said.

"And to do so from a country like China, it's not just red flags -- there are potential crimes being committed."