« Baby Sugar Gliders Cafe
|
Main
|
Daily Tech News 6 April 2022 »
April 05, 2022
Tuesday Overnight Open Thread (4/5/22)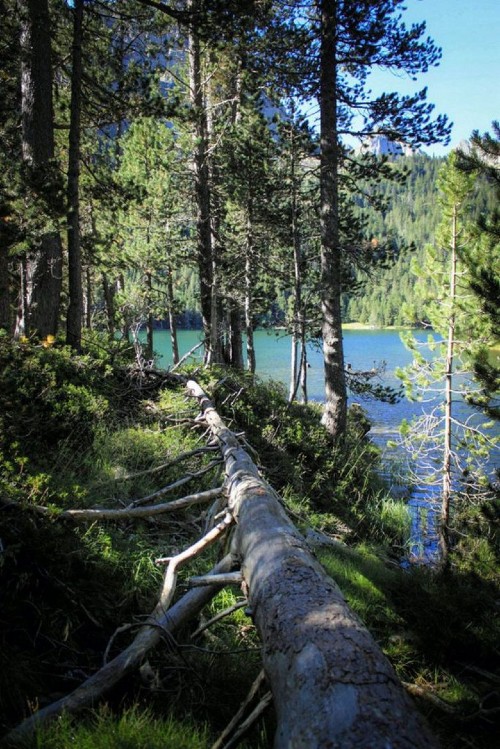 ***
The Quotes of The Day
Quote I

"It's less about what type of vehicles consumers will buy and more about what will power those vehicles," Carla Bailo, the CEO of the Center for Automotive Research (CAR)
A prime example of unelected dickheads telling us how to live our lives.
*
Quote II

"Our teams are always thinking about new ways to help employees engage with each other,"Amazon spokesperson & Ultimate team player Barbara M. Agrait
*
Quote III

"Most would agree that within reason, someone has a right to defend themselves, so in that someone broke into his house, in that he's confronted with an unknown person with an unknown motive, all those things will be taken into consideration," Lt. Michael Miller, spokesperson for the Akron Police
Wow. A Quote of The Day & Feel Good Story all wrapped into one item.
*
Quote IV

All the money international organisations provided to the Hungarian opposition was "money down the drain." Prime Minister Viktor Orbán
*
Quote V

"For many of you, I know that returning to the office represents a long-awaited milestone and a positive sign that we can engage more fully with the colleagues who play such an important role in our lives. For others, it may also be an unsettling change," Apple CEO Tim Cook

***SNORT***
*
Quote VI

"You guys told us that Russia couldn't lose, you told us that the Taliban couldn't immediately win. So I guess I'm wondering: what in the $773 billion that you're requesting today is gonna help you make assessments that are accurate in the face of so many blown calls," Rep. Matt Gaetz (R-FL)
***

I'll go out on a limb here and call: Bull Shit!

Man arrested for exposing himself and masturbating four times in front of female passenger on Southwest flight

Man claims he had asked the permission of the woman passenger who was seated next to him
***
The average rate on the popular 30-year fixed mortgage just crossed 5%, now standing at 5.02%, according to Mortgage News Daily. This is the first time it has crossed that threshold since 2010.

It stood at 3.38% one year ago today.

Bonds were already having a rough morning, but then comments from Federal Reserve Vice Chair Lael Brainard that the pace of the Fed's balance sheet reductions would be significantly bigger than last time and that the maximum pace of reductions would be achieved significantly sooner hit bonds hard.
***

"Great Resignations" Are Common During Fast Recoveries

The record percentage of workers who are quitting their jobs, known as the "Great Resignation," is not a shift in worker attitudes in the wake of the pandemic. Evidence on which workers are quitting suggests that it reflects the strong rebound of the demand for younger and less-educated workers. Historical data on quits in manufacturing suggest that the current wave is not unusual. Waves of job quits have occurred during all fast recoveries in the postwar period.
***

If you voted for this ignorant SOB: Do not flee the State of Washington. You deserve him good and hard.

Last week, the current Democrat Governor of Washington state, Jay Inslee, signed a bill into law that aims to ban the sale of most non-electric vehicles in the state by 2030.

This legislation follows the lead of other deep-blue states like California and New York that recently announced bans on gas-powered vehicles in a move to end sales of these vehicles no later by 2035.

The Post Millennial reported that Inslee signed the "Move Ahead Washington" package into law stipulating that all publicly owned and privately owned "passenger and light duty vehicles 2030 model or later that are sold, purchased, or registered in the state" must be electric.
***

They Hmmm..... They Hawww...... They really have no clue what they are doing. Economics.
***
No. She was never employed by The ONT's firm of Dewey, Cheatem & Howe, S.C.

Oklahoma is seeking the death penalty for attorney Keegan Kelley Harroz and her former client and lover, Barry Roland Titus II. The pair are accused of three counts of deliberate and intentional first-degree murder and one count of first-degree burglary. The charges stem from the September 2019 murders of Titus's ex-girlfriend Tiffany Eichor and her parents Jack Chandler and Evelynn Chandler.
***

Will the Left eat itself?Or is it wishful thinking?

A Victim Too Far: How Transgenders Will Bring Down the Lefty Marxists Who Want to Destroy America

Moments after the Supreme Court gave gay people in the U.S. the right to marry, the left hurried to find a new lot of victims to promote. They decided to focus on a tiny group of people, mostly men suffering from a mental issue called "gender dysphoria," people who believe they should be the opposite sex. Hence, a new crop of lefty victims was born, and that is the very first time we heard the word "transgender."
***

I think she would have looked nice in flannel prison jump suit. But, that's just me.

A professor who established a charitable non-profit in the name of Philando Castile has agreed to a settlement following accusations she mishandled some $120,000 in funds.

Former Metro State University and Inver Hills Community College psychology professor Pamela Fergus had raised $200,000 following Castile's 2016 shooting death by a Minnesota police officer.

According to Alpha News, Fergus began her "Philando Feeds The Children" project as part of an "Introduction to Diversity and Ethics in Psychology" course. She indicated she would "pay off the lunch debts of students at St. Paul Public Schools" with the funds raised. Castile had worked in the St. Paul district.

Obviously the prosecuted academic in the prior story doesn't know how to "grift" like these downtrodden folks.

Black Lives Matter bought a swanky Southern California home for nearly $6 million using donation cash, according to a report Monday.

Three leaders of the social justice movement — Patrisse Cullors, Alicia Garza and Melina Abdullah — recorded a video last June outside the "secretly bought" home while marking the first anniversary of George Floyd's murder, New York magazine reported.

Cullors at the time said she was weeks removed from being in "survival mode" after The Post's exclusive reporting in April revealed her purchase of four high-end US homes for $3.2 million.
***
The ONT Musical Interlude & Ibuprofen Emporium
On this day:5 Apr 2002
American singer Layne Staley of Alice in Chains was found dead from a mixture of heroin and cocaine in his home. It was reported that the 6-foot (1.8 m) Staley weighed only 86 pounds (39 kg) when his body was discovered. His body was partially decomposed when he was found. Medical examiners had to identify it by dental records via thisdayinmusic.com
&&&
On this day: 5 Apr 1981
Canned Heat singer Bob "The Bear" Hite died of a heart attack aged 36. (1970 UK No.2 & US No.26 single 'Let's Work Together'). Played at both the 1967 Monterey Pop Festival and the 1969 Woodstock Festival. via thisdayinmusic.com
***

Here hold my beer.........Genius Award Winner.

The Duke boys did a LOT of far fetched stuff in their famed Charger, the General Lee, but most of it was pulled off with the help of some pretty talented stunt men and some clever video editing. With that said, we've also seen some pretty amazing stuff go down with no planning, like this one here. Fortunately for the driver of this late model Malibu, there are plenty of airbags that saved him from serious injury because his dumb drunk ass went full speed off the side of the highway and launched his car over an overpass.

Yep, full speed up the embankment, over the road high enough to clear vehicles, and then overshot the landing and nosedived on the other side. The General did the same thing on occasion back in the day, but we didn't get to see the landing on this one just the takeoff. Watch the video and listen to the news folks. It's entertaining for sure.
***

We need more Gary Sinises and fewer Will Smiths. Tonight's Feel Good Story of The Day.

Wounded Veteran Is Gifted A Smart Home From The Gary Sinise Foundation

A wounded veteran in Adams, TN, was honored with the keys to his new specially adapted smart home, courtesy of the Gary Sinise Foundation.
***

Tonight's ONT has been brought to you by Range Time.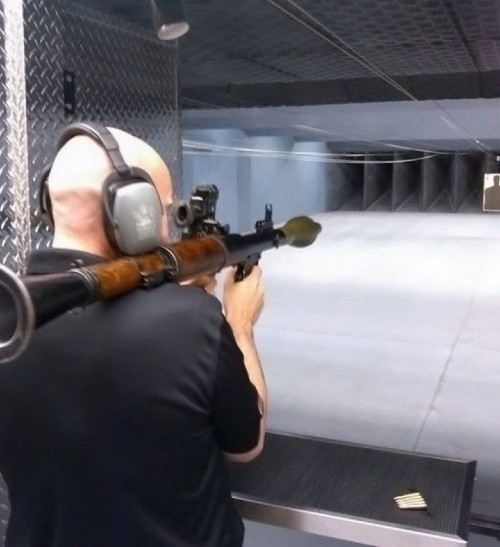 Notice: Posted with permission by the Ace Media Empire and AceCorp, LLC. Legal supervision by Dewey, Cheatem & Howe, S.C. The view reflected here do not represent those of management, staff, advertisers, commenters or anyone else who matters or cares.


posted by Misanthropic Humanitarian at
09:55 PM
|
Access Comments