« Saturday Morning Coffee Break & Prayer Revival
|
Main
|
Saturday Gardening, Puttering and Adventure Thread, April 2 »
April 02, 2022
Happy April Fools Weekend!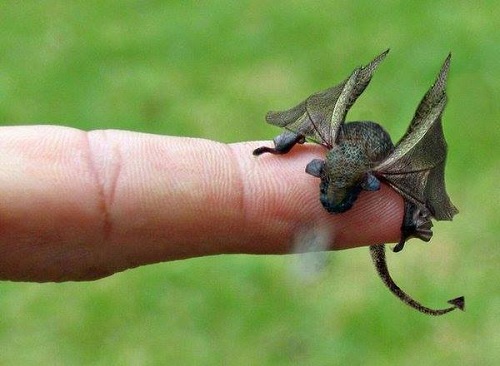 They're so cute when they're little.
Breaking News: The first Welsh Dragon born in over 500 years has been successfully hostaed at Bangor University.
It seems to me that the news this week has not made much mention of All Fools Day. But the news may have made all of us feel like fools. Just scroll through the archives here. Whew!
While we're in Wales, here's another little news item about Welsh dragons:
Penderyn Distillery launched a £1 million advertising campaign in New Zealand which has proved somewhat controversial in the southern hemisphere country. The advert appearing on Kiwi Facebook feeds described Wales as the "New Zealand of the North'' but added "only we're 100% open". The NZ Herald described this as: "What can be read as a stab at Aotearoa's [Māori-language name for New Zealand] pandemic border restrictions".

The distillery used the Welsh dragon symbol instead of its own logo but "accidentally" used the 'y Ddraig Goch', which Visit Wales secured a trademark for in 2016. . .

Although the Visit Wales dragon and Penderyn logo are similar there are differences. The Visit Wales dragon has three feet on the ground whereas the distillery's dragon is standing on two legs and has a slightly more upright body. . .
The offending dragon:

Well, on to more substantive issues.
How is queer Theory working out in the UK and the USA?
There has been a lot of discussion of queer Theory, etc. here in the USA related to children recently. For example, at Disney:
. . . executive producer Latoya Raveneau laid out Disney's ideology in blunt terms. She said her team was implementing a "not-at-all-secret gay agenda" and regularly "adding queerness" to children's programming.
There has been some pushback.
And remember folks:

Disney is not being threatened with punishment. They are being threatened with being treated *like everyone else*.
The term queer is quite plainly the central concept in the branch of the Theory of Critical Social Justice known as queer Theory (see also, applied postmodernism). The use of the term itself in this context is an act of strategic resistance, where the slur "queer" for homosexuals and other gender and sexual minorities has been appropriated as a (somewhat intentionally ironic - see also, politics of parody) term of pride and power for the purposes of activism. . . What it refers to in Critical Social Justice is relatively straightforward and easy to understand and derives from this use while adopting a new activist commitment: queer is that which is disruptive of normativities, which is to say that which rejects both the normal and norms as a matter of principle, particularly but not entirely limited to matters of sex, gender, and sexuality. (Emphasis mine)

Queer, then, doesn't mean gay or even weird in queer Theory and Critical Social Justice. It means that which defies being normal and makes the normal seem absurd or chauvinistic. Thus, as homosexuality became decriminalized, then normalized, and especially as gay acceptance proceeded, culminating in particular with the acceptance of gay marriage, queer activism had to assert itself against these developments, which it seems superficially to work for. This is because homosexuality (LGBT, broadly) became part of the broad umbrella of that which is considered within the norm for contemporary liberal societies, and thus became, to queer Theory, useless for activism, indeed part of the dreaded status quo. (Though he certainly wasn't a queer Theorist, Paolo Freire's remark comes immediately to mind: that for a revolution to remain authentic, it must be perpetual, for otherwise its changes become part of the status quo and it's no longer a revolution.)
You may recall that Paulo Freire and his Pedagogy of the Oppressed made an appearance in Ace's epic post yesterday on how the DOJ Threatens States' Attorneys General That Any State Restrictions on "Gender Affirming" Drugs Or Surgeries for Children, No Matter How Young, Violates Equal Protections Laws and Will Be Cause for Federal Action Against Them.
Are you feeling affirmed by Disney and your local Schools of Education yet?
In the UK, Inaya Folarin Iman brings up some adult "queer" issues centered largely around women. She is a free speech advocate who expresses herself in a way which leads the BBC to sometimes feature her as the token opposition to the elite mainstream: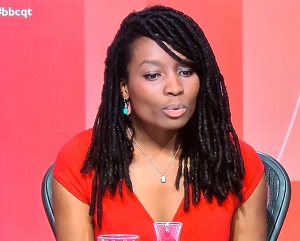 According to a 2019 poll, fewer than a fifth of women call themselves 'feminists' in Britain.

For a lot of women, at least in the UK, mainstream strands of feminism often come across as pedantic, focused on issues that don't affect the material lives of most women, are overly hostile to and caricaturing of men and too harshly judging of the life choices of some women. Most women just want to get on with their lives and find the endless screeching of "the patriarchy!" when a man holds a door open for a woman to be not just counter-productive, but deeply damaging to male-female relations.

However, something has changed recently that has led many women, including myself, to reconsider their scepticism of feminism. The exponential rise in gender ideology and its accompanying activism, which seeks to aggressively replace sex with an unspecified psychological feeling of "gender identity" has, for many women like myself, sparked a desperate search for answers as to why our legal and social status is being rapidly redefined without open discussion and consensus-building. The speed at which some women raising genuine and good-faith concerns about the implications of this change have been met with scorn, rape and death threats leave very little explanation other than fierce misogyny and extreme narcissism on the part of some gender identity activists. This has exposed, to many women, the fragility of their legal and social protections and their vulnerability to harassment when concerns are raised about this issue. This has led some to look to feminism for possible answers.
She then describes her difficult search for a women's restroom at a pub, followed by a tweet:
Frustrated, I took a picture of the sign and posted it on my Twitter with "men get specific toilets, women get gender-neutral apparently" and continued talking with the women at the pub. A couple of hours later, the post had been shared thousands of times with each "side" of the gender debate claiming it as their own. Trans activists were accusing me of being thick, not being able to read, a liar and a transphobe who was on the wrong side of history whereas gender-critical activists saw the post as a vindication that women were being erased, becoming second-class citizens in favour of gender identity hypersensitivity. After 24-hours, the post had been viewed more than 4 million times and had tens of thousands of engagements.

I subsequently deleted the post as I am acutely aware that Twitter is pretty much the worst place to have a nuanced conversation about gender and sex but the whole affair was incredibly revealing. . .
She proceeds to summarized her objections to "the corrosive nature of gender ideology" and problems in modern feminism, along with advantages of a more traditional approach to relationships between the sexes. She expresses her openness to dialogue. Perhaps that still works in the UK to some extent. At least for a Black woman.
Will threats of death and rape by queer activists start to diminish in the UK? Hard to say. Enthusiasm for "gender-affirming" surgeries for children in the UK is diminishing, so that is a hopeful sign.
Back in the USA, Wilfred Reilly:
The right should start referring to any legislation dealing with 'gender identity' as the "Don't Say Woman Bill."
Short Subjects
The Laptop
A short essay, A Broken Country Buries a Broken Laptop
Why did they have to break the guy who owned the shop where Hunter left the laptop?
Inflation
Dennis Prager, Inflation helped bring Hitler to power. Less than 4 minutes.
From our own Dr_No:
Ain't life grand? That being said, here's a li'l sump'm that encapsulates in One Single Image(!) the net effect Inflation is having on all of us.

We've had a respite here for about the last week from the unnecessarily high gas prices (which are completely intentional), and yesterday's signage at Kroger / W'mart was $3.75 for regular. A 12-lb brisket at Kroger was sticker-priced at $87.15 and came with a 30-yr adjustable-rate mortgage.

A 'tomahawk' cut (trimmed of the fat & meat I want to make the 'handle') of beef at W'mart was $27.75 for 3+/- lbs of meat. But I digest . . .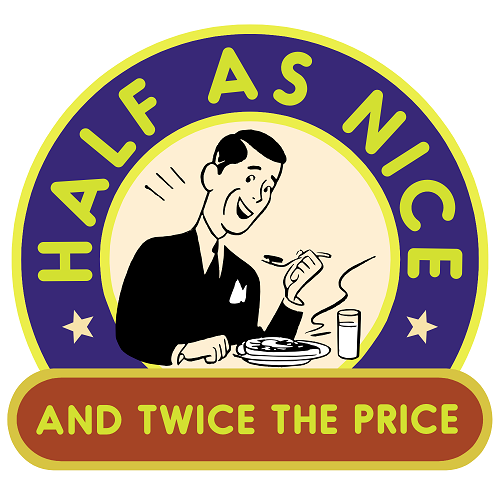 Hobby Thread Prep:
Illegal Lego Building Techniques, h/t David Thompson
Rule of Law
queer Theory in practice
Police interactions can be ummm. . . disruptive of normativities.


Hope you have something nice planned for the weekend.
This is the Thread before the Gardening Thread.
Serving your mid-day open thread needs

posted by K.T. at
11:20 AM
|
Access Comments