« Saturday Gardening, Puttering and Adventure thread, March 19
|
Main
|
Weekend Hobby and Bodging Thread »
March 19, 2022
Ace of Spades Pet Thread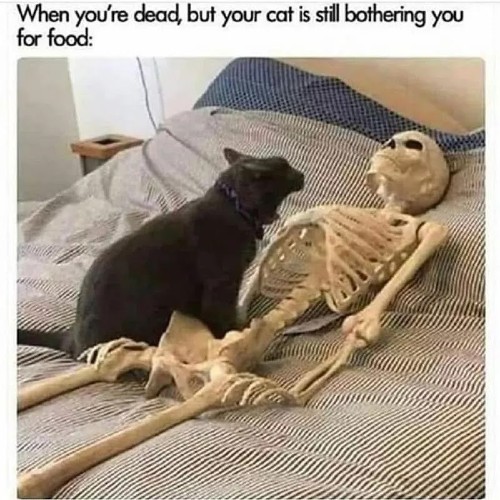 (H/T Nurse Ratched)
***

Good afternoon and welcome to the almost world famous Ace of Spades Pet Thread. We are certainly happy you stopped by to enjoy the world of animals.
***
A Little of This. A Little of That.

From our friend Beckoning Chasm, proud human of Robert The Cat.
***
***
Meet The PetMorons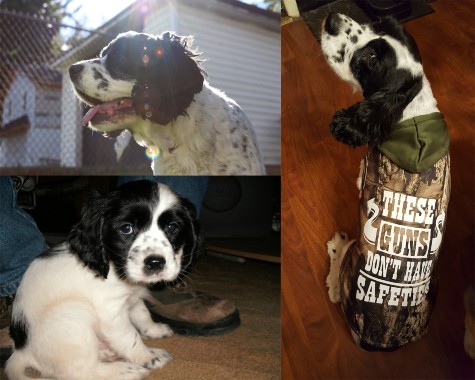 Hi Mis Hum,

I am a long, long time lurker of the blog. GREAT reading! I especially LOVE the Pet Thread every week…it's a nice break from the disturbing reality this world has been delivering.

If you can spare some space, I'd love to see my buddy Salem in the thread one day. We lost him this week after 13.5 years. He actually had a very large tumor removed from his leg a little over a year ago, so I feel like the last year was borrowed time, and we made sure he enjoyed it. He loved to go camping…he was a bona-fide beach bum…and his favorite thing in the world was just being with my wife and I on the couch (well, second favorite to pizza, maybe).

He was born on Halloween in 2008, hence, the name. I didn't want to name him goblin or ghoul or anything like that, though at times it may have fit. We had gone to Salem, MA the year before for Halloween, so it sort of fell into place.

Keep up the good work, both on the Pet Thread and in the blog in general!

Thanks! - Phil and Reene
I would be happy to share Salem's collage and biography with the Horde. So sorry to hear of his passing. It certainly sounds as if he was the perfect companion. Thank you for your kind words.
***

If you have an animal or pet story, video, photos you can submit them to us here at petmorons at gmail dot com.
Have a nice week.


posted by Misanthropic Humanitarian at
03:00 PM
|
Access Comments